Workshop
The Hack Engineering Workshop is always a busy hub for all things BMW.
From big end bearing replacements to head gasket jobs, our qualified and experienced staff have the expertise to carry out any task to the highest standards.
We pride ourselves in our engine-based work especially – with the strengths of our Engine Building and Machine Shop departments behind us, we deliver work with a higher accuracy than many workshops can dream of.
The Hack Engineering Workshop is also responsible for some of the UK's finest and fastest BMW builds. From exhaust upgrades to turbo swaps, we have all elements covered. With software partners such as Pro Tuning Freaks and XHP, we really can cover all bases.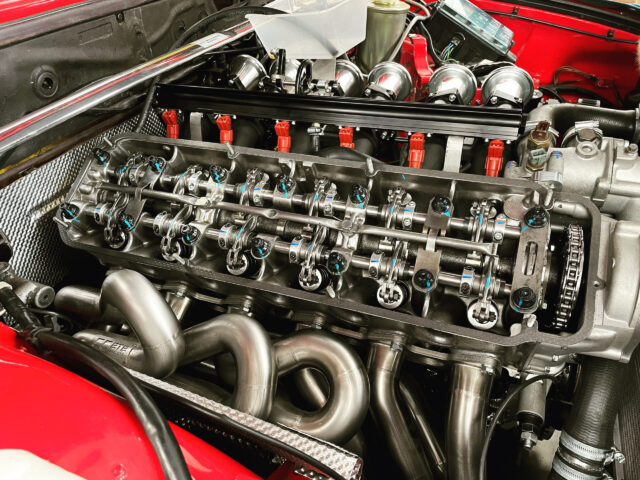 Machine Shop
We pride ourselves in a quick turnaround and we know that any car waiting on the ramp is costing you and your business.
With the latest in engine reconditioning equipment we are able to carry out all aspects of machining, from that small A-Series cylinder head right the way through to a 24-valve straight-six.
Services
Cylinder head/block refacing

Multi-angle valve seat cutting
Parts supply for modern, commercial
and classic machines

Ultrasonic parts cleaning
Collection/delivery for businesses
in the local area
---
Give us a call
With a dedicated van on the road we can offer both collection and delivery of your components throughout Sussex and Kent, just give us a call today on 01273 253896
---
Engine Building
By being able to work closely with our in-house Machine Shop, Hack Engineering can offer engine-building facilities like no other.
Hack Engineering has been responsible for not only some of the finest OE-specification engine rebuilds, but also some of the UK's most powerful race engine builds. From high-compression naturally-aspirated road/rally/race engines to big boost half-mile monsters, we have you covered.
Every engine we build is fully blueprinted. The proper tooling such as micrometers are used to gain a full engineering appraisal of each component and engine, with no stone left unturned for maximum reliability and performance. Each and every engine is supplied complete with a build book and other documentation.
Anything short of perfection is not good enough.