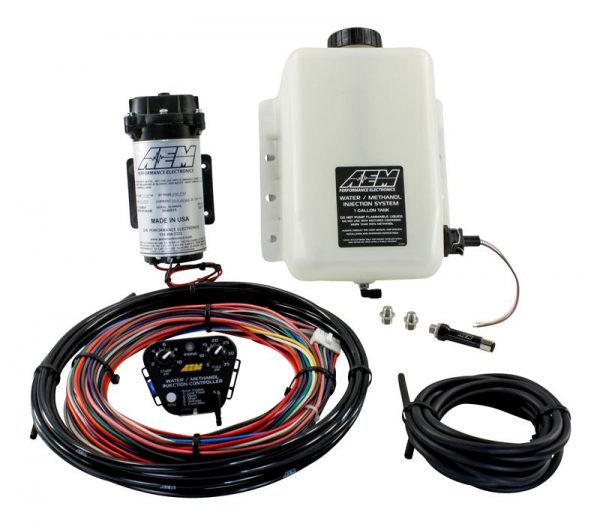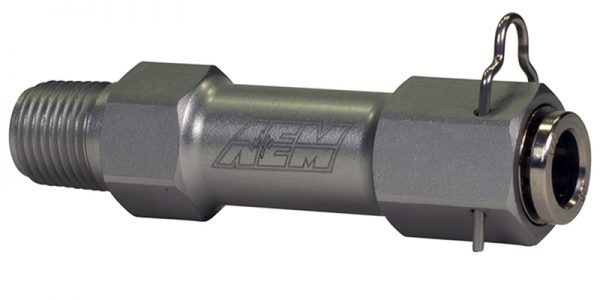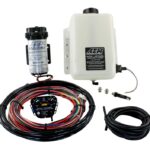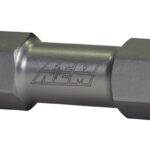 AEM V3 Water/Methanol Injection System (inc 1.15 gallon tank)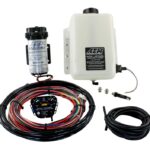 AEM V3 Water/Methanol Injection System (inc 1.15 gallon tank)
£529.00
£529.00
AEM V3 Water/Methanol Injection Kit, including level sensor and 1.15 gallon (4.35 litre) tank.
As one of the most renowned names in water/methanol injection (WMI), AEM is the go-to solution. WMI is well proven for its two-sided advantages to your engine – it will reduce intake temperatures, and also provides an octane boost to the fuelling, resulting in superior knock protection. AEM's Water Injection Kits utilise robust hardware and deliver more advanced features than any other comparably priced water/methanol injection system.
This kit features AEM's internal MAP sensor controller, for boost levels up to 35psi.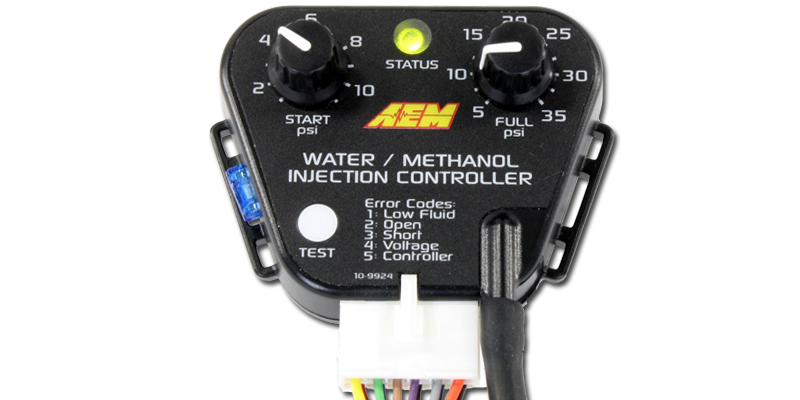 Features:
Universal kit, includes everything you need for installation
1.15 gallon (4.35 litre) universal tank
Progressive, controller-driven 150psi pump
Dashboard LED for system status and low fluid warning
Alcohol compatible (up to 50% solution with water)
Progressive controller, provides boost-dependent variable flow
Output provided to either decrease timing or boost if the system has an error (including low fluid)
Kit includes three jets to match your power requirement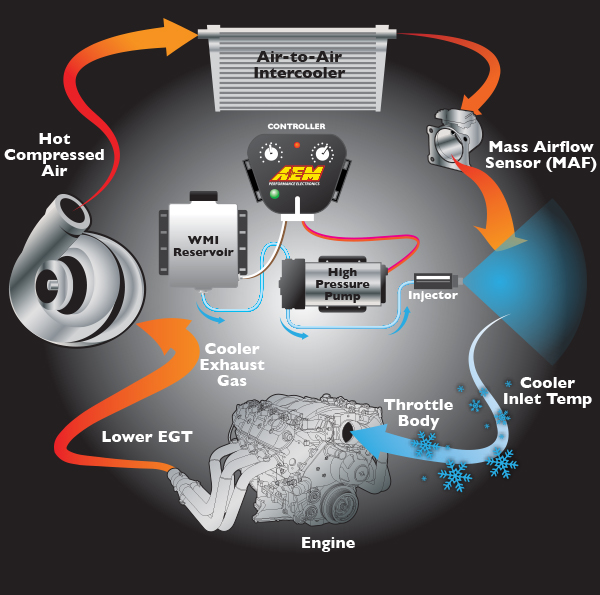 Note: For optimum results, all WMI systems should be run with an inline filter, AEM part number 30-3003. AEM also recommends the use of one of its WMI solenoids as insurance against unwanted flow, part number 30-3326.