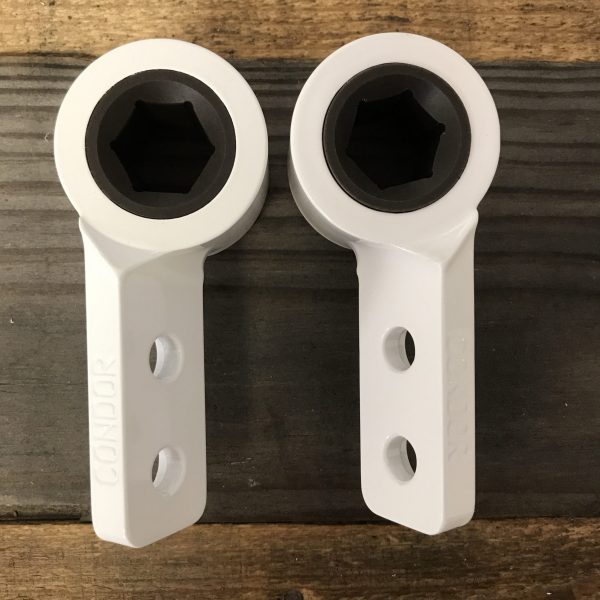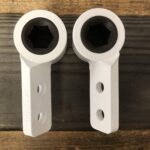 Condor Speed Shop 'Eyeball' E46 Front Control Arm Conversion Mounts (E30/E36 inc M3)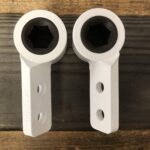 Condor Speed Shop 'Eyeball' E46 Front Control Arm Conversion Mounts (E30/E36 inc M3)
£199.00
£199.00
Condor Speed Shop's 'Eyeball' E46 front control arm conversion mounts for E30 and E36 chassis', including M3, Z3 and Compact.
E46 control arms are a popular addition to E30s and E36s, especially in drifting. E46 arms allow a wider track, which is vital for allowing additional camber and steering lock – however, the struggle has always been that the E46 arms have a different shaped mounting part at the rear – however, that no longer need be a hurdle.
These CNC-machined steel brackets entirely replace the original 'lollipop' bracket and bushing. They are the ultimate way to eliminate front control arm bushing deflection with the added benefit of increased clearance for aftermarket exhaust setups. They feature offset geometry for added caster.
• Easy installation
• Added exhaust clearance
• CNC machined steel construction
• Solid design without the maintenance issues of spherical bearings
• Heavy-Duty replaceable UHMW insert (for 23mm hex)
• Powdercoated white for corrosion resistance
• Increased caster with offset geometry
• Near-zero deflection under high loads
• Made in the U.S.A.