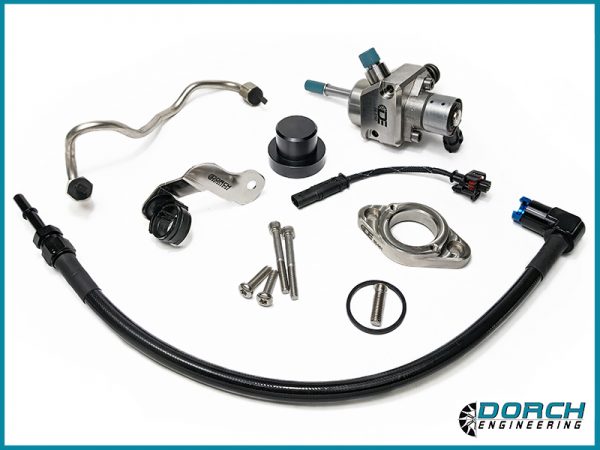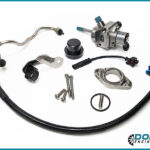 Dorch Engineering N55 Stage 1 HPFP Upgrade (F2X M135i/M235i, F3X 335i/435i)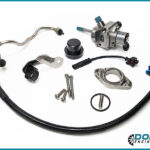 Dorch Engineering N55 Stage 1 HPFP Upgrade (F2X M135i/M235i, F3X 335i/435i)
£1,195.00
£1,195.00
Dorch Engineering's HPFP upgrade kits for the N55 engine allow for huge increases in power when compared to the original fuel pump.
This is a complete plug-and-play kit to support up to 530whp on E10 pump fuel (this number can vary quite a bit depending on tuning strategy and the blend of ethanol). There's no cutting, no bending, no crimping, etc. This kit drops right in with full control from the DME, just like the OEM pump. All of the safety and sophistication of the stock DME remain in place.
The table below serves as a reference for maximum fuel flow in cubic centimetres per camshaft revolution for various N55 fuel pump options. These calculations are based on the N55 cam lobe. Each engine will have varying fuel flow capacities depending on the lift and number of lobes on the camshaft.
Software changes are required to run this pump. If using Bootmod3, simply check the box for our pump upgrade when flashing. Otherwise, please send your .BIN file to tuning@dorchengineering.com for the appropriate software changes. This change is free of charge for all customers.
There are two different styles of plug found on N55 fuel pumps – pre and post 12/2013. Always check before ordering – you can find Dorch's handy guide here.
Kit Contents:
HPFP with hardware
High Pressure Line
Low Pressure Line
Low Pressure Line Bracket
Plug-n-Play Adapter Harness
Kit Fitment:
F2X M135i/M235i
F3X 335i/435i
F87 M2 (non-Competition)
This kit will also fit some 2013+ E8X/E9X N55 models with OE Bosch HPFP. Check before ordering.
Additional information
Reviews (0)
Additional information
| | |
| --- | --- |
| Harness | Old Harness Style (Pre-12/2013), New Harness Style (12/2013+) |