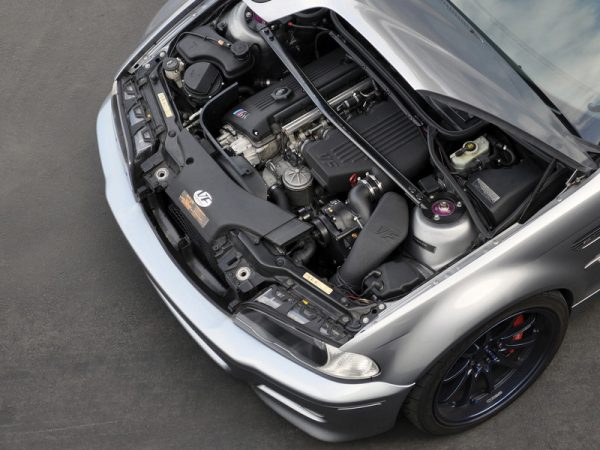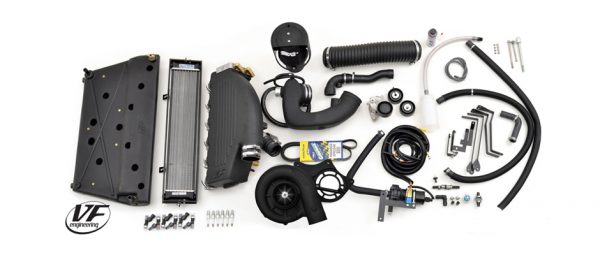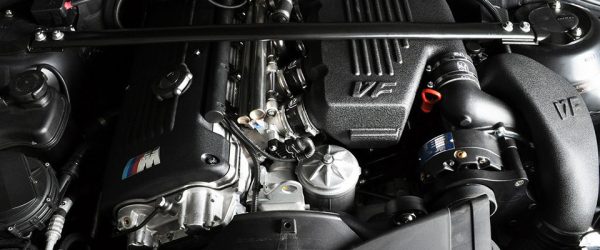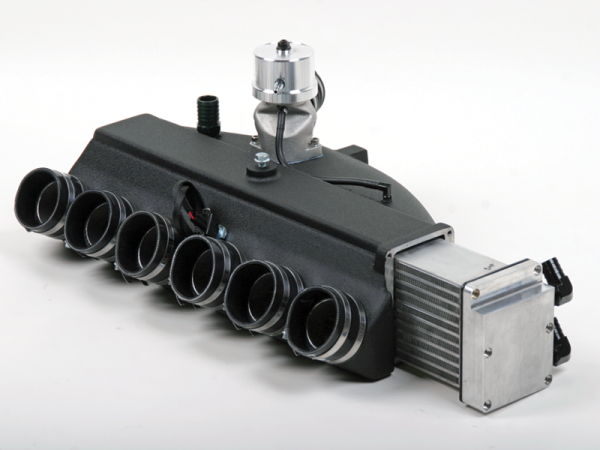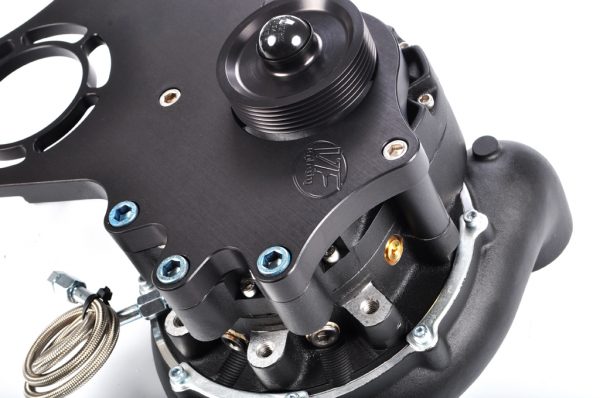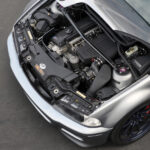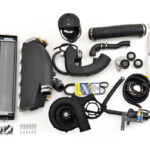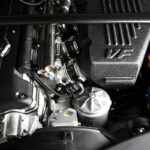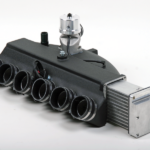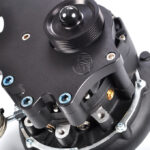 VF Engineering Supercharger Systems (E46 M3)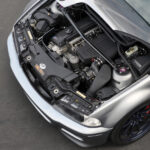 VF Engineering Supercharger Systems (E46 M3)
£7,795.00 – £8,895.00
£7,795.00 – £8,895.00
The VF-Engineering supercharger for the BMW E46 M3 S54 engine is the only water-cooled supercharger system on the market. Designed to provide the most consistent charge temperatures under aggressive driving, the VF water intercooler system has a greater propensity to dissipate heat energy out of the air charge than an air intercooler.
VF use state of the art production manufacturing processes to create the highest quality supercharger kit on the market. A supercharger system designed with 3 stages of power, each stage upgradable to the next; this piece of kit is for quality discerning enthusiasts only.
Based upon the Vortech V3 Si-trim Super Quiet unit, this unit is capable of supporting over 800hp. The centrifugal supercharger compressor maps ideally match the 8000 rpm revving S54 BMW Motorsport engine giving it a new meaning to high performance.
Machined from 6061-T6 aircraft grade aluminium, the supercharger mounting bracket is triangulated to the engine block in addition to a chromoly brace and grade 10.8 high tensile hardware. The factory belt tensioner is upgraded and the supercharger driven off an OEM quality multi-rib serpentine belt. The factory plastic intake manifold is replaced with a VF cast aluminium plenum designed to channel the air from the supercharger to the 6 independent M3 throttle bodies. The VF plenum is designed to be upgraded with a slide-in high strength bar and plate heat exchanger for the upper 2 power level kits. The heat exchanger cools the intake air charge with isolated cold water circulating through it from a custom moulded water reservoir, an OEM front mount radiator and water pump.
The high displacement bypass valve recirculates air charge off-throttle to minimize manifold pressure instantly. The bypass valve is mounted on a universal flange allowing you to opt for a blow off valve. The injectors are upgraded with high capacity Bosch EV14 high impedance quick response fuel injectors and calibrated by re-tuned software flashed into the ECU through the OBD2 port. Each power level is tuned with a specific custom calibrated software version.
Software is programmed into your ECU using the included "Hex-Flash" programming cable. You can program your ECU in 15 minutes yourself through the OBD2 connector on your dashboard. This tool also allows you to read and clear ecu codes and is available separately.
Optional software features include:
RPM Shift lights activation for manual transmission vehicles. Manual cars can now experience the OEM shift lights on the RPM counter that the SMG vehicles already feature.
SPORT Button Memory. You have a choice of requesting to have the sport button permanently selected to Sport mode or you may opt to have the memory feature activated which keeps the sport button in the mode that the car was switched off in. You can keep it in Sport mode all the time (even after switching the car off) but can still switch it off.
Race Gas software. If you plan to use higher octane fuels, we can supply optimized software for higher octanes giving the benefit of added horsepower.
Independence. You may re-install your stock program at any time at your convenience. You may also program upgraded custom race gas files (available optionally from VF).
Valet mode/Immobilizer. If you are going to leave the car unused for a long period, you may wish to program our optional Valet Mode file or Anti-theft file.
Vortech V3 Si-Trim supercharger
Cast intake manifold
Air-water charge cooler system (optional)
Polypropylene water reservoir
OEM high density water radiator
Bosch water pump
Bosch fuel pressure regulator
Bosch EV14 fuel injectors
1 Heat range cooler NGK spark plugs
Greddy Type-R bypass valve
Hard anodized 6061-T6 aluminium bracket
Chrome moly support bracket
OEM serpentine belt and tensioner
Cast aluminium intake
K&N induction filter with air box
Hex Flash ECU tuning programming cable (optional)
Install time 14 hours approx
Fully Reversible
Made in California, USA
VF480
Power: 480 hp / 340 ft/lbs
5.5-6.0 PSI
Vortech V3-Si Trim supercharger
Cast manifold with slide-in air/water intercooler cartridge
ECU software flash
[VF Part # VFK72-01]
VF570
Power: 570 hp / 380 ft/lb
8.5-9.0 PSI
Vortech V3-Si Trim supercharger
Cast manifold with slide-in air/water intercooler cartridge
ECU software flash
[VF Part # VFK73-01]
Please note that these supercharger kits are made to order and not held in stock. Upon ordering you will be contacted about finish/colours and any other options. UK delivery is FREE, included in price – please contact us for international orders.
---
Only logged in customers who have purchased this product may leave a review.