Sale!
Hack Engineering 3.5″ Single Mid-Pipe (F8X M3/M4)
£945.00
Hack Engineering 3.5″ 'Single Mid-Pipe' for the F80 M3 and F82/F83 M4. Converting to one of our single midpipes is a great way to significantly improve the sound of your S55 engine, and also offers a significant flow improvement over the original dual system with catalytic converters and resonators.
An often-critisised element to F8X ownership is the sound of the S55 engine. By combining the exhaust flow of both turbochargers, the sound is smoothed to reduce drone, boominess and raspiness, significantly improving the overall experience. Weight is also reduced over the original system, and thanks to the reduced restrictions, performance and turbo spool are also improved.
Comes complete with clamps for fitting. Unlike some other mid-pipe systems, no extra gaskets are used and the front part of the system is single-piece to avoid potential leaks. Ball-clamps allow for system adjustability to get the tailpipes sitting perfectly, no matter what your setup is. Cutting of the original system is required, and the new components then slip together. Due to the diameter of this system, an uprated brace is required such as the KED Chassis Brace for clearance.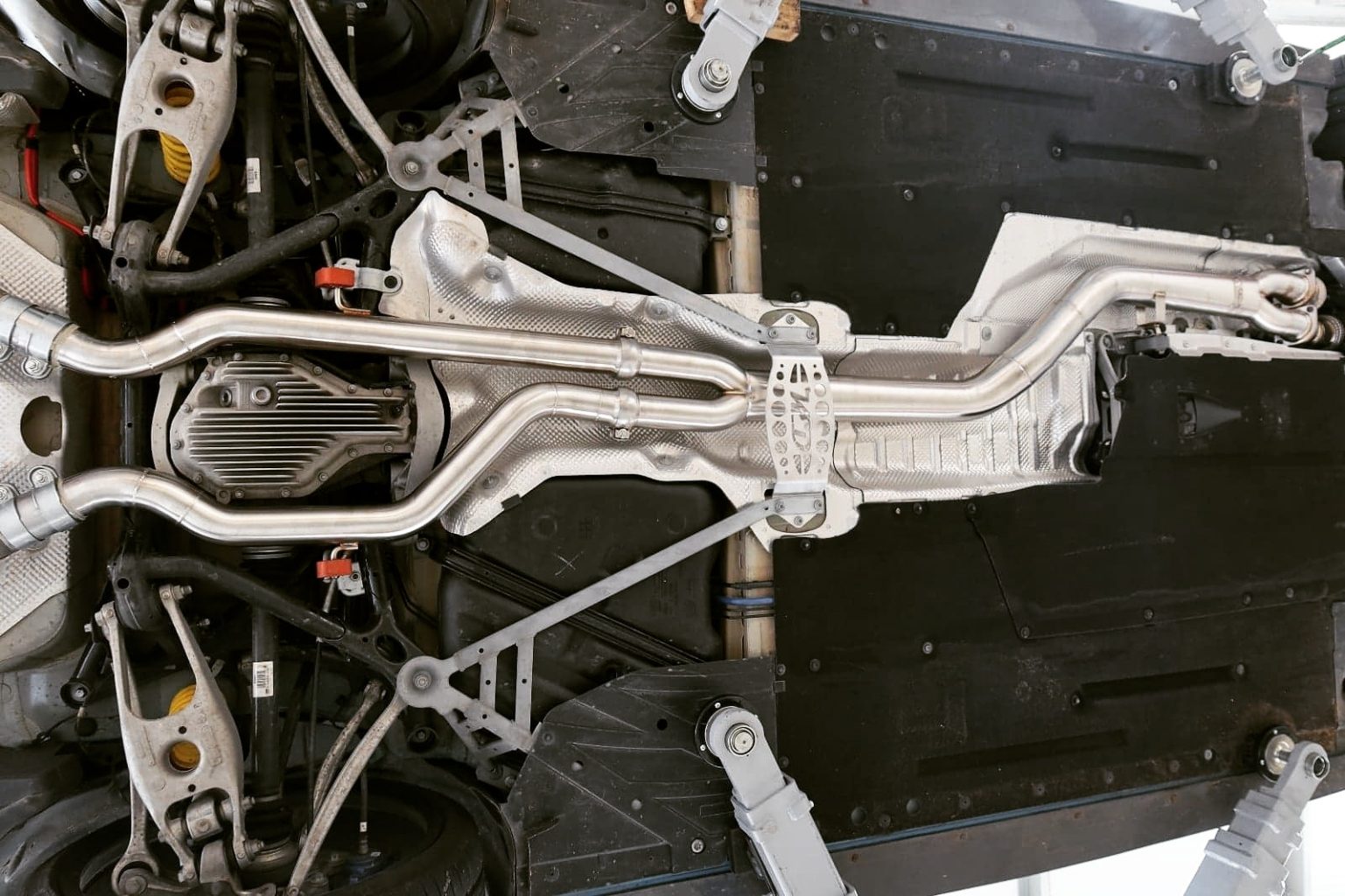 5 in stock