Hack Engineering Catless Downpipe (Toyota Supra/BMW Z4)
£299.00
Hack Engineering 4.5″ Catless Downpipe for the B58 engine as found in the A90 Toyota Supra, BMW G29 Z4, G32 6 Series and G11/G12 7 Series.
The secret to unlocking big power on the B58 engine (and many other modern BMW engines) is to remove the restrictive primary catalytic converter, which also allows faster turbo spool and reduced engine bay temperatures, as well as a deeper exhaust note. Thise downpipe fit directly in place of the original, allowing greater flow for those all-important benefits. Remap required after fitting, and PPF delete also required.
Constructed from 4.5″ T304 stainless steel with flexi-joint, fully TIG-welded and laser-etched with the Hack Engineering logo. Replaces BMW part number 18329897313.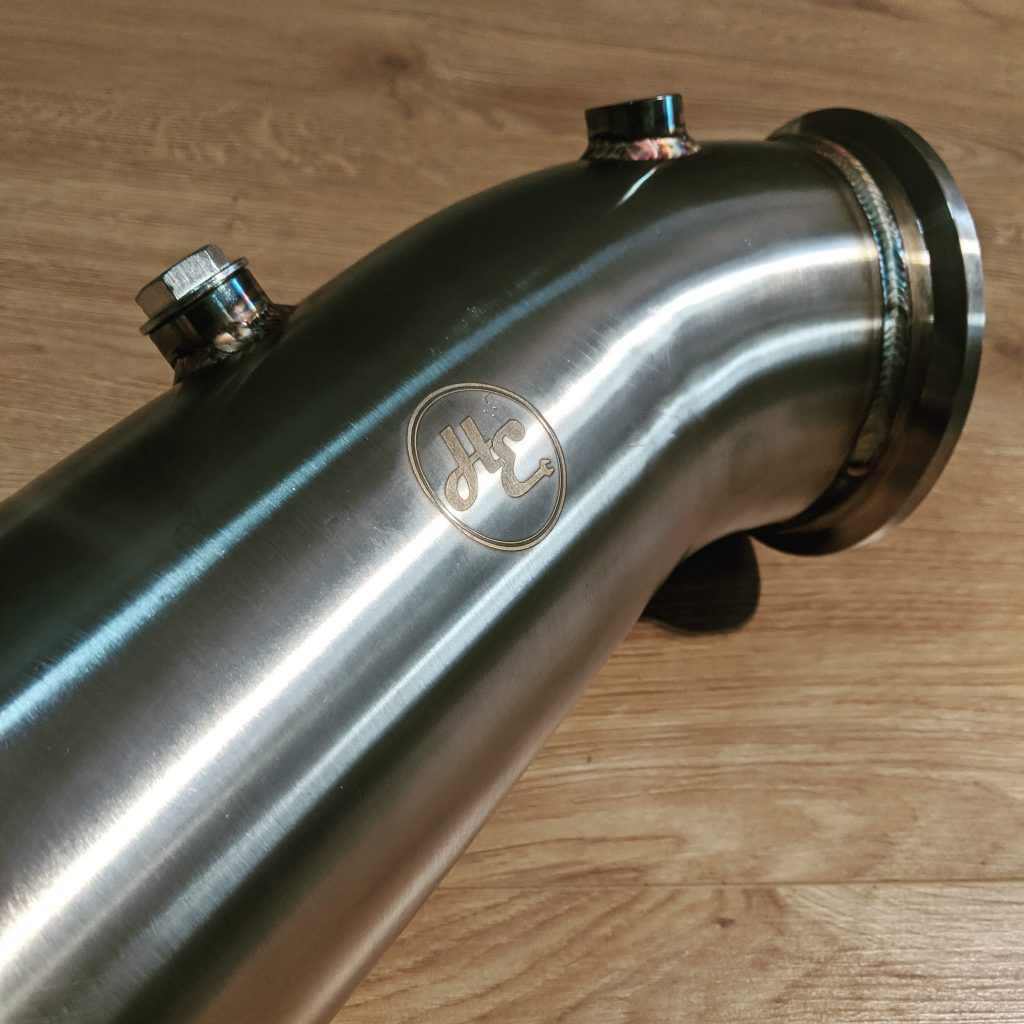 2 in stock (can be backordered)