Sale!
Hack Engineering S55 Chargepipe Set (F8X M2C/M3/M4)
Hack Engineering Three-Piece Aluminium Chargepipe Set for the S55 engine as found in the F87 M2 Competition, F80 M3 and F82/F83 M4.
The original chargepipes on the S55 engine are made from hardened plastic which over time can crack, especially when used on a tuned engine running additional boost. Our chargepipes replace all of the plastic with black powdercoated aluminium pipes, which come complete with all hoses, fasteners and seals needed. CNC-machined flanges ensure a perfect, OE-style fitment. Each chargepipe has a 1/8NPT water/methanol injection bung, allowing either a two-port, pre-chargecooler injection system or a single port pre-throttle body system. The additional diameter of the chargepipes also allows for less restrictions, allowing more power and increased response.
Kit includes:
Front turbo:chargecooler aluminium chargepipe (replaces BMW 11617846245)
Rear turbo:chargecooler aluminium chargepipe (replaces BMW 1161784646)
Chargepipe:chargecooler silicone joiners with stainless steel, heavy duty hose clamps
Chargecooler:throttle body aluminium chargepipe (replaces BMW 11618057992)
Chargecooler:throttle body chargepipe silicone joiner, stainless steel hose clamps, o-ring and hose clip
Minor trimming to the engine cover may be needed to allow fitment as these pipes are a larger diameter than the originals.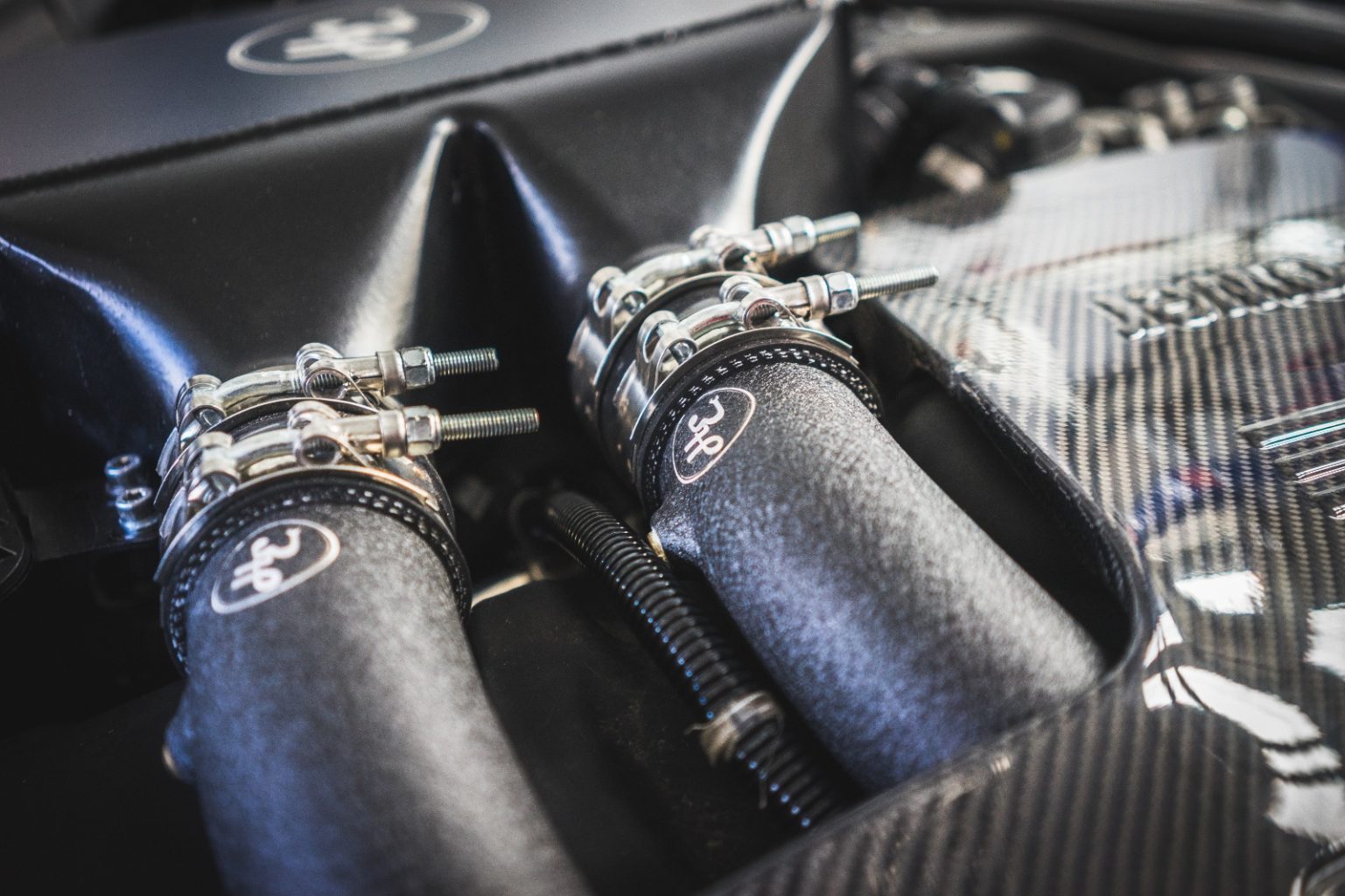 1 in stock