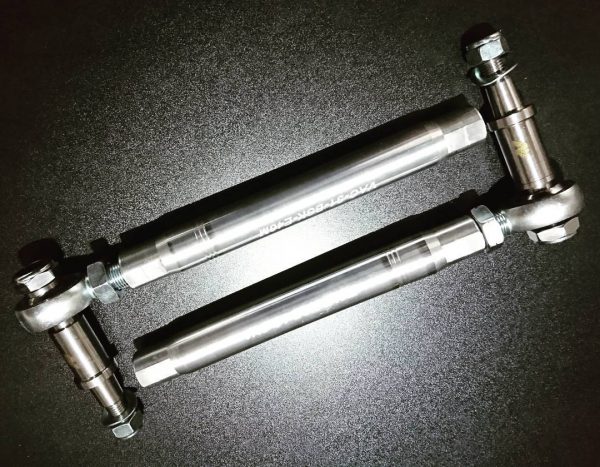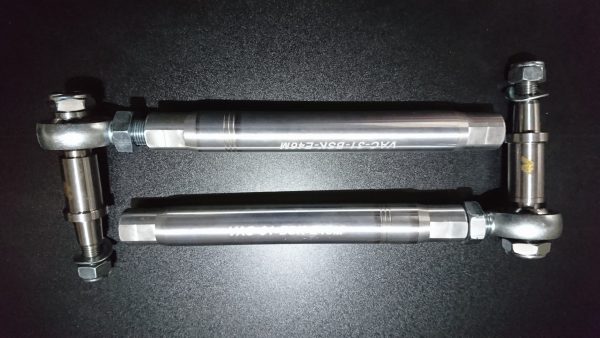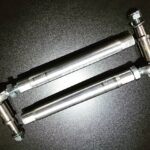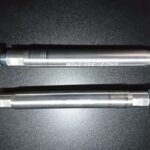 VAC Motorsports Bumpsteer Correction Kit (E46 M3)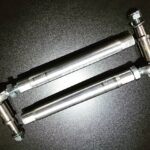 VAC Motorsports Bumpsteer Correction Kit (E46 M3)
£239.00
£239.00
The VAC E46 M3 Bump Steer Correction (Tie Rod) Kit is truly unique.
The VAC manufactured Outer Stud is made of 4140HT Alloy Steel to the exact taper of your BMW spindle. The taper on the stud is the most critical part of the kit. This precision matched taper eliminates the play that other kits have, which ultimately enhances the fit and increase the strength of the stud.
Designed using VAC's Faro Laser Scanner and fine-tuned in MasterCam then finally machined on their Okuma Lathe for unbeatable precision and repeatability.
Although supplied with only one long 4140 alloy Spacer, the kit technically is still an Adjustable Bump Steer Kit. With our extensive Bump Steer Testing on various cars we came to the conclusion that the longest space is required to get the setting close to Zero Bump Steer.
*** This kit allows the most correction of any kit in the market and is only limited by wheel size at this point. ***
Our VAC E46 M3 Bump Steer Correction Kit is supplied as follows:
(2) VAC 4140HT Alloy Steel Tapered Stud.
(2) Aluminum Adjuster Tubes with Metric and Standard Threads
(2) Premium Aircraft-Grade Rod Ends
(2) 4140 Alloy Steel Tapered Spacers
(2) 4140 Alloy Steel Straight Spacers
(2) Metric Nyloc Nuts – Tapered End of the Stud
(2) Standard Nyloc Nuts – Rod End side of the Stud
Fits all E46s with 17″ or larger wheels.