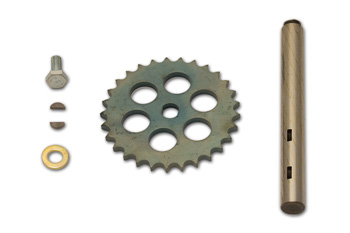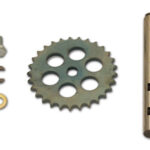 VAC Motorsports Oil Pump Upgrade Kit (M50/M52)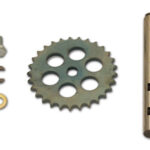 VAC Motorsports Oil Pump Upgrade Kit (M50/M52)
£249.00
£249.00
Problems with BMW oil pumps are widespread. This problem is caused by one of two things – most common is the sprocket nut backing itself off, but another known issue is the shaft shearing completely in half.
Unfortunately the M50 and M52 engines were most common for having these issues. Spot-welding the sprocket nut is a common 'fix' but does not solve the shearing problem and is not a perfect solution.
VAC Motorsports' Oil Pump Upgrade Kit is the ultimate solution to fix the issue. It comprises of a completely new VAC-designed oil pump shaft and matching sprocket. The shaft uses an opposite-thread bolt and a stronger design of sprocket-mounting surface for optimum strength.
*S62 kit pictured*
Why not add a bottle of Hack Engineering Engine Assembly Lubricant to protect your new oil pump internals on first start up?
Additional information
| | |
| --- | --- |
| Weight | 0.24 kg |
| Side | Right (UK drivers side), Left (UK passenger side), Full Set |