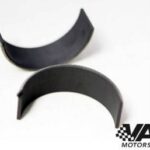 VAC Motorsports Performance Coated Rod Bearing Set (M30)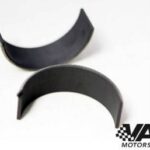 VAC Motorsports Performance Coated Rod Bearing Set (M30)
£150.00 – £165.00
£150.00 – £165.00
VAC Motorsports' con-rod bearing sets are custom-coated to reduce friction and to fight thermal breakdown, resulting in greater engine reliability and performance.
For unbeatable reliability from your M30's big end bearings, look no further than VAC Motorsports coated bearings.
Why not add a bottle of Hack Engineering Engine Assembly Lubricant to protect your new bearings on first start up?