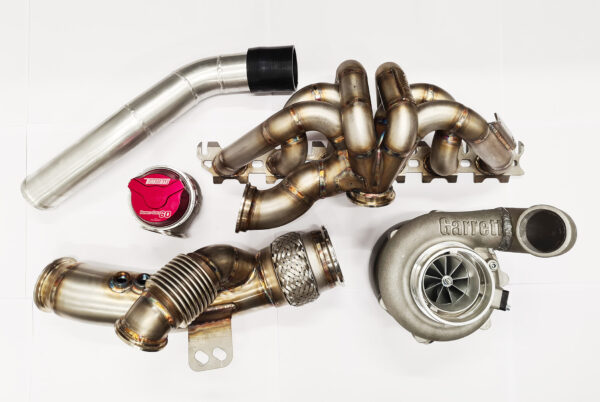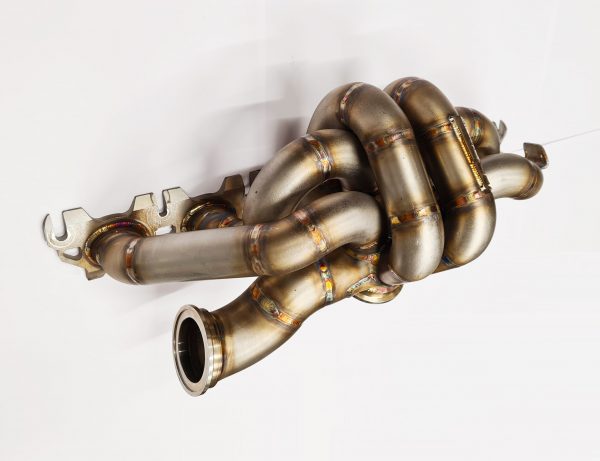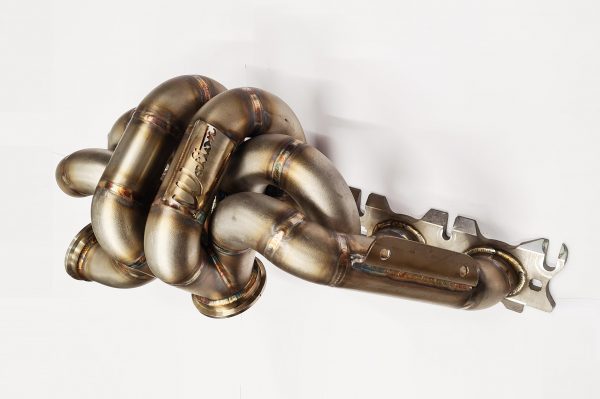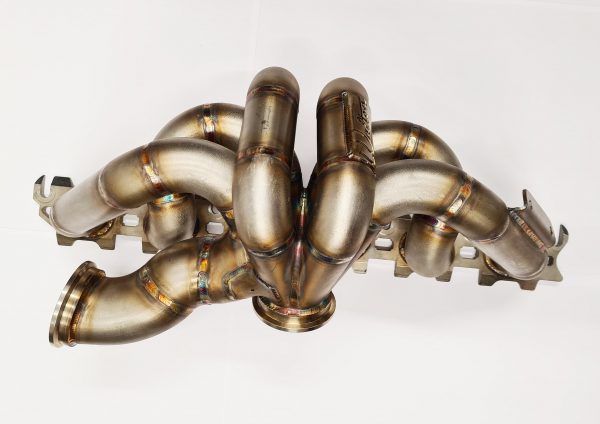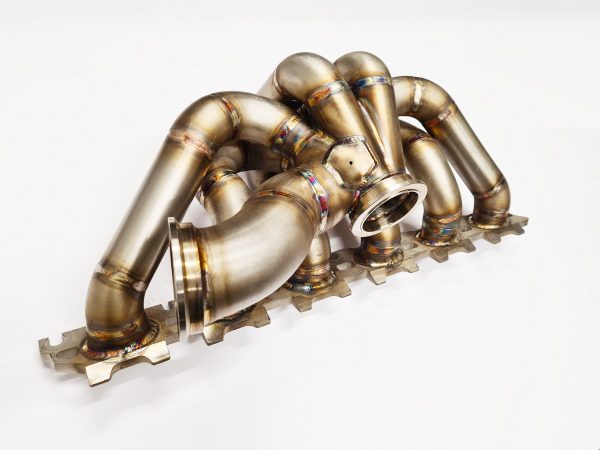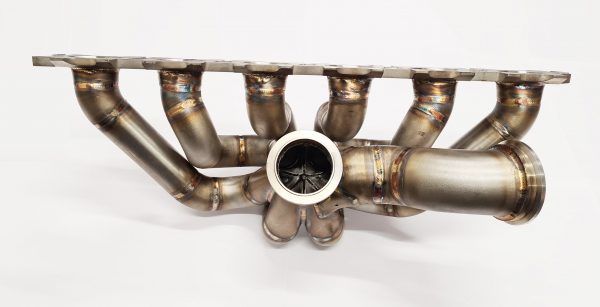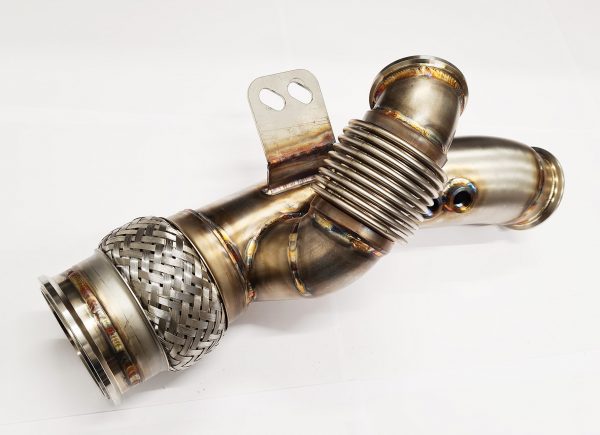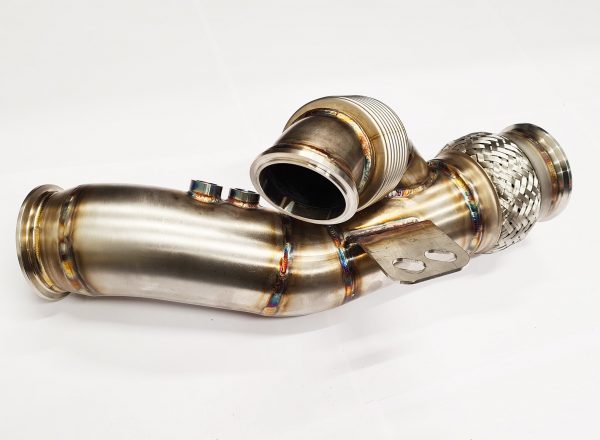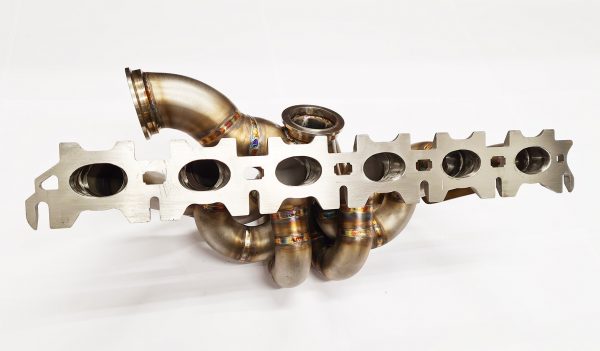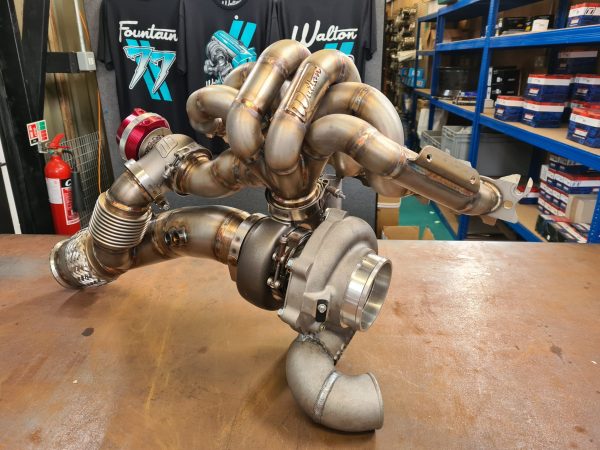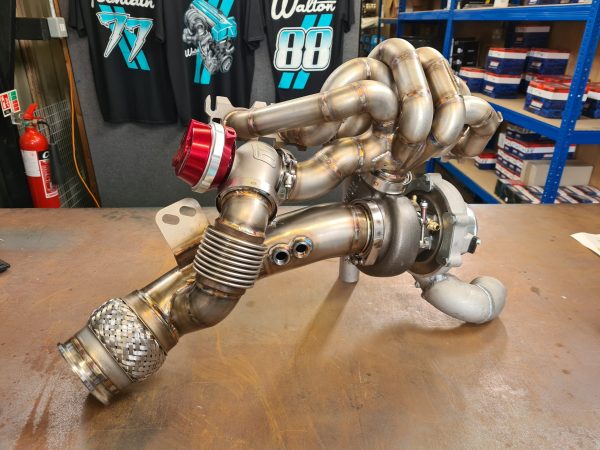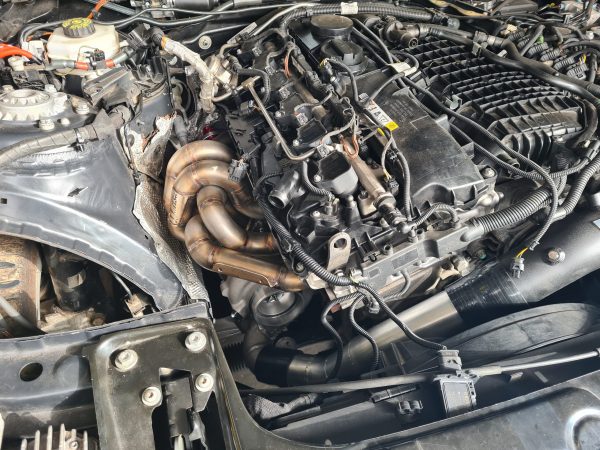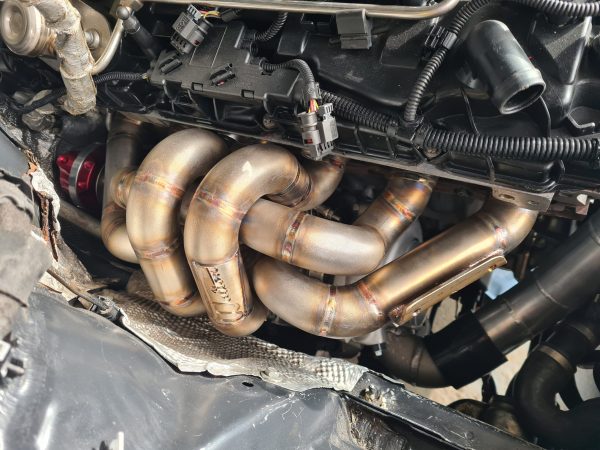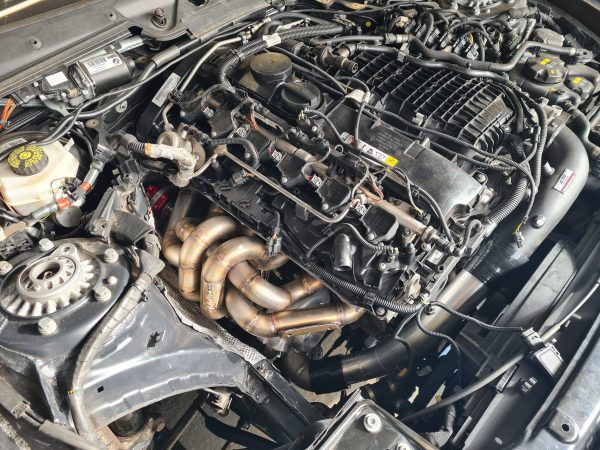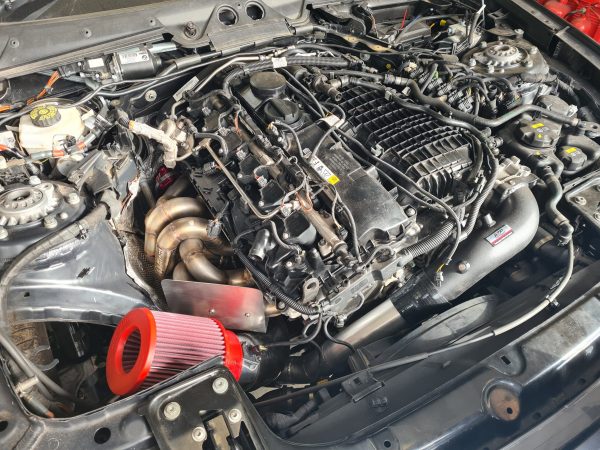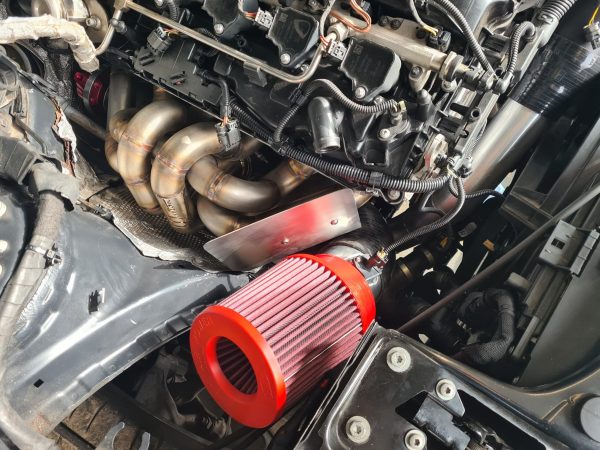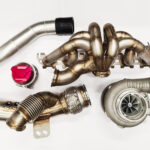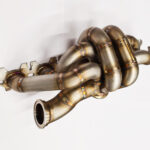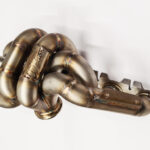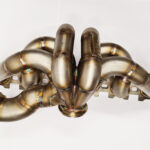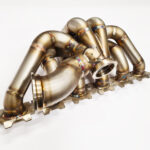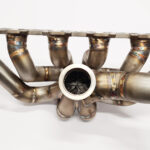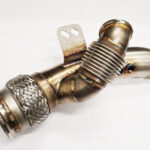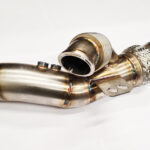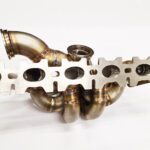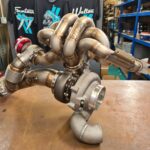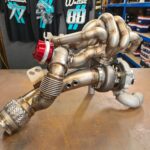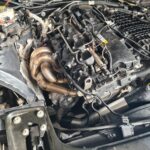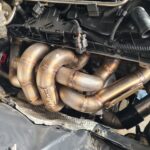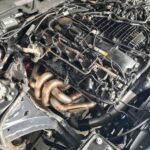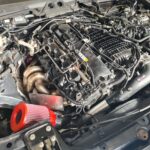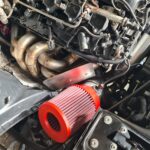 Walton Motorsport B58 Big Turbo Kit (F2X M140i/M240i, F3X 340i/440i)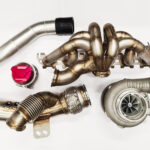 Walton Motorsport B58 Big Turbo Kit (F2X M140i/M240i, F3X 340i/440i)
£5,118.81 – £5,690.89
£5,118.81 – £5,690.89
Walton Motorsport B58 Big Turbo Kit for F2X and F3X platforms including M140i, M240i, 340i and 440i.
BMW built the B58 engine to take boost but forgot to fit proper turbos. Walton's B58 manifold allows the fitment of Garrett's G35 series, and in particular the most popular G35-1050 model. They chose to utilize the G-Series as they produce huge power in a tiny package. These turbos are motorsport turbos and cope much better with heat and power than hybrid versions of the OEM turbo, while also offering far more efficiency. Other B58 exhaust manifolds exist, but what sets the Walton Motorsport version apart from the competition is the precision construction methods.
Carefully selected 304 stainless steel tube. Working to eliminate the risk of material failure
Fully purge-welded. Subsequently improving gas flow leading to increases in power and lowered response times
Ported merge collector, welded internally and externally. This results in high strength, durability and turbo lifespan
Fully-smoothed head ports designed to optimize gas flow, resulting in an increase of power and lowered response times
Optimized for use with  Turbosmart Gen-V Power Gate 60 Wastegates
Lifetime Warranty against manufacturing faults and defects
We assemble and sell these as full kits, ready to bolt-on. Includes:
Garrett G-Series G35-1050 Supercore Turbo, modified for kit use with 1.01 A/R V-band turbine housing
Walton Motorsport Boost Pipe, designed to integrate with the upper half of an FTP Motorsport Chargepipe
Walton Motorsport 304 stainless steel Downpipe, with options either to join to a standard system or left ready for a 3.5″ custom system (recommended)
Walton Motorsport Air Intake Pipe, with air filter
Walton Motorsport Turbo Plumbing Kit – this includes oil and water hoses for the turbo and wastegate
Turbosmart Gen V Power Gate 60 external wastegate – choose spring and colour in the options
Made to order with a lead time of 2-3 weeks. ECU tuning required. Choose options below.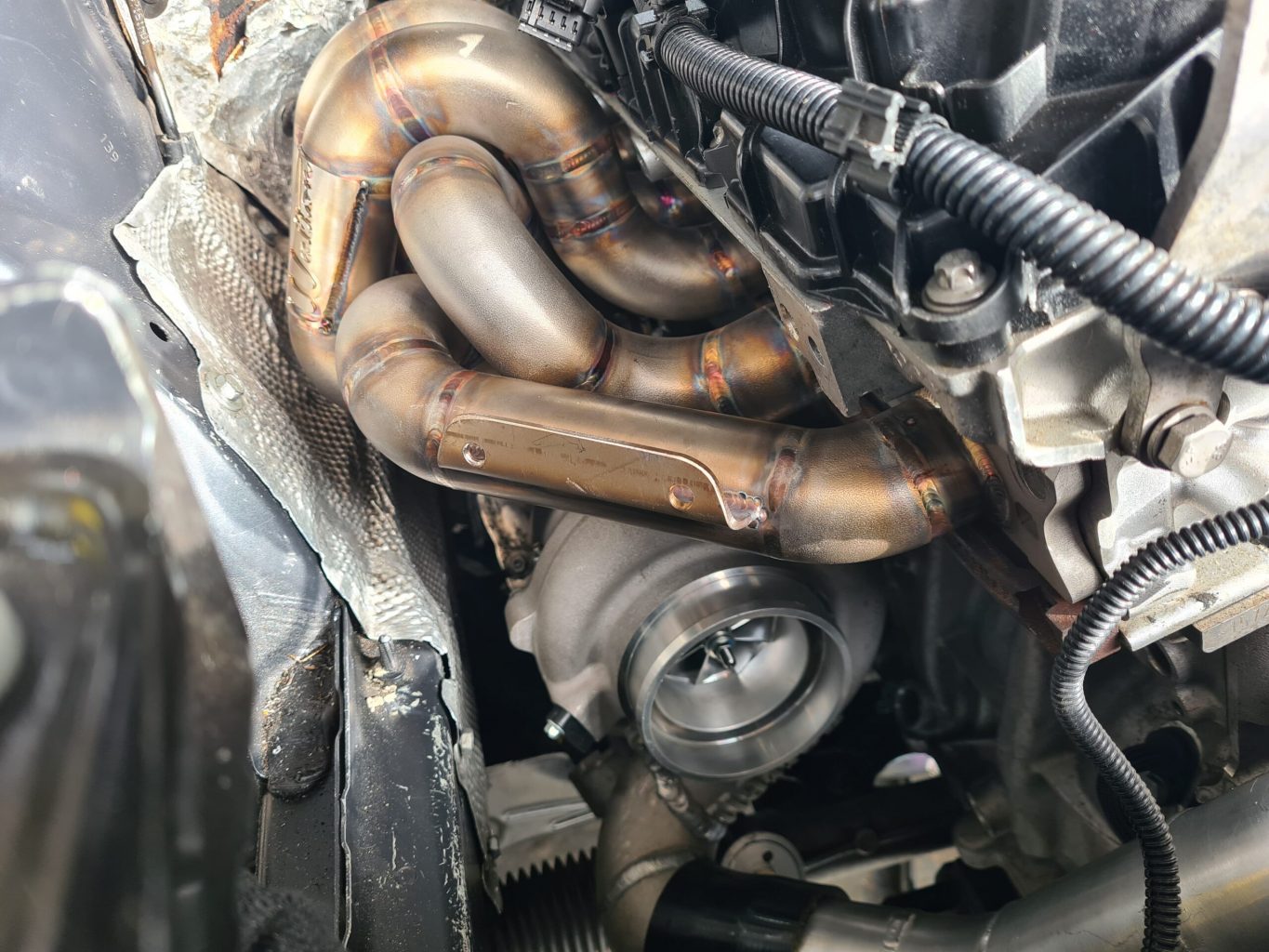 ---
Only logged in customers who have purchased this product may leave a review.