ACL Race Main Bearings (M20/M50/M52/M54/S50/S54)
£195.00
ACL Race Series main (crankshaft) bearings for the a wide range of BMW six-cylinder engines. Available in standard size, HX for 0.025mm extra clearance as well as oversizes for reground cranks (0.025mm, 0.25mm/0.5mm).
ACL's race-winning bearings are the key to maximum reliability and longevity from your BMW's engine.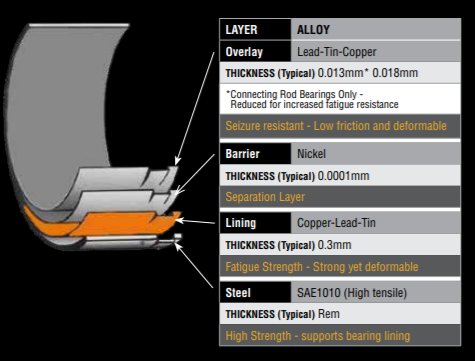 Priced per engine set. Image not of actual product.
This bearings are suited to:
M20B20/B23/B25/B27
M50B20/B25
M52B20/B25/B28
M54B25/B30
S50B30/B32
S54B32
May fit more models, please cross-reference part numbers to check.
Why not add a bottle of Hack Engineering Engine Assembly Lubricant to protect your new bearings on first start up?
Please note that we cannot take opened packets of bearings or bolts as a return – please double check that you have the right components before opening packages.