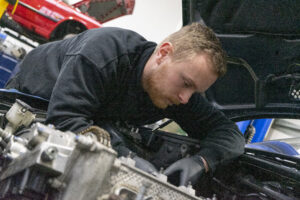 Hack Engineering's workshops have evolved over time with more space, more facilities and ever more specialist tools and knowledge. From Vanos repairs to full vehicle overhauls and performance upgrades, we have you covered.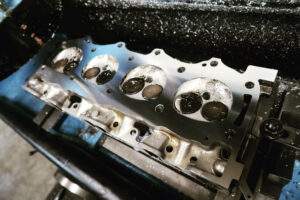 Hack Engineering Machine Shop caters for all machining requirements, both within the performance and simple reconditioning world. Full cylinder head overhauls, block boring/honing and much more.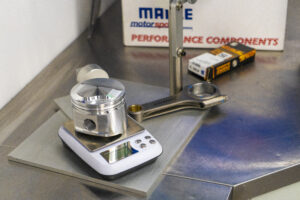 Performance BMW engines have been the speciality of Hack Engineering since day one, and nothing has changed. With a dedicated clean room and all of the specialist tooling required, we have built many successful engines for fast road, forced induction, race and rally use.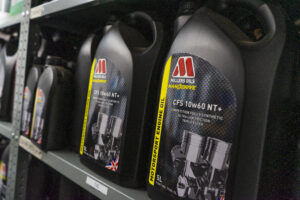 The supply of specialist components is still the core of the company, with thousands of parts in stock ready for fast dispatch by our dedicated team. Product lines are constantly growing and we're also always at work developing new products, while working ever-closer with our suppliers to offer the most knowledgeable and efficient service possible.
ABOUT US
Our History
Company Founded
Hack Engineering was founded in 2013 by Ben Koflach after years of struggling to find a knowledgeable, reliable parts supplier in the UK while building his S54-swapped E36 Touring track car.
First Workshop
At the time working in the historic motorsport industry, Ben carried these skills forward into opening the first Hack Engineering workshop in 2016 to increase stockholding and also to offer Vanos rebuilds and other engine work for BMW M cars.
Machine Shop Formed
Alex Lester joined as a business partner in 2018, bringing with him a wealth of machining and engine reconditioning knowledge, forming the basis of Hack Engineering Machine Shop. By moving machine work in-house, engine-building became ever more prominent in Hack Engineering's offerings and it has continued to grow rapidly ever since.
Continued Success
Through continued success with engine and vehicle preparation for fast road, track and race use, Hack Engineering has grown to where it stands today. Workshop, engine building and machine shop facilities have all grown extensively, while parts supply and warehousing continues to offer the finest components available to customers all over the world – with the expertise to back it up. Hack Engineering is the powerhouse that Ben had aimed for, and will continue to grow in size and facilities for years to come.