Every effort is made to keep as many of the products offered on this site in stock or readily available, however due to the specialised nature of the parts we sell there is a lead time on some of them, and many are made to order. Though sometimes noted as 'In Stock' by the website, this is not always the case. This will generally be noted within the individual product description, but always contact us if in need of further information. Most made-to-order parts carry a 20% cancellation fee; lead times are an estimation and not a guarantee. Non-catalogued items are non-returnable and carry no guarantee of fitment.
Hack Engineering makes every effort to ensure that the products manufactured and sold by us are to the high quality standard that you, as a valued customer, should expect. However, our liability does not apply to damage due directly or indirectly, to misuse, abuse, negligence or accidents, repairs or alterations outside our facilities, or to lack of maintenance. We shall in no event be liable for death, injuries to persons or property, or for incidental, contingent, special or consequential damages arising from the use of our products or products that we sell on behalf of other manufacturers.
Where a 'Core Unit Surcharge' is applied for items such as Beisan Systems BS023, the surcharge is only refunded on receipt of a serviceable core unit. In this specific case, that means that the wiring plug cannot be damaged externally or internally, and the casing must be complete and undamaged. It is at the discretion of Hack Engineering Ltd as to whether a unit is considered to be in serviceable condition.
Any missing or damaged parts from any order must be reported within seven days of receipt.
Where parts sold are fitted by the customer or a third party, it is then the responsibility of the fitter to inspect all parts prior to and post installation.
For international orders, Hack Engineering is not responsible for import duties, taxes or fees charged to the recipient. These fees are entirely the responsibility of the recipient.
By buying from Hack Engineering Ltd, you are agreeing to these terms – some of our products carry a warranty that, in the event of a product failure, extends to a replacement or refund of the original purchased product – Hack Engineering is not liable for any extended damages caused by failures.
Returns Policy
Return items are only accepted where the item is sealed and complete inside its original packaging. All returns must be pre-authorised in writing, via email, by Hack Engineering staff and may be subject to a restocking fee at our discretion.  Hack Engineering is not responsible for return shipping costs.
Workshop Policy
All work will be quoted by the Hack Engineering team before booking in, and to confirm a booking you will be asked for a non-refundable deposit. Hack Engineering will only fit parts supplied by ourselves, the only exceptions being entirely at our discretion. All parts sold/fitted remain the property of Hack Engineering until paid in full.
Component warranties remain the responsibility of component manufacturers.  Parts and/or labour are not guaranteed for track or race use. Whenever wheels have been removed from vehicles, it is mandatory that wheel bolt torque should be checked after 25 miles.
Hack Engineering have the right to repair any warranty issue before it is inspected or altered in any way by the customer or any other businesses/individuals. Failure to comply in this results in the voiding of any form of warranty.
Full Workshop Terms available by request.
Privacy Policy
Hack Engineering takes the handling of your data extremely seriously, and data will never be shared with third parties.
When ordering you can choose to either create an account or check out as a guest. Creating an account purely means that you can log in for future orders and have your details ready to go. These details are not stored anywhere else by us and are never shared or used for any other purpose. This data includes your name, billing address, shipping address (if different), phone number and email address, all stored purely to get your order to you or to be able to contact you in the event of any problems. No credit card details are stored by us and we will never ask for them to be – all payments are directly taken via PayPal or Stripe. Your card details are never seen by any of Hack Engineering's staff.
If you would like your data removed or amended within our records, please contact us on info@hackengineering.co.uk and we will happily do so. If you have set up an account you can also log in and edit your details yourself under the 'My Account' tab. Likewise if you would like to request a copy of the data held on file by us, simply email us with the subject 'Right of Access Request'. These requests must come from the email address originally used to set up the account or place the order.
Data Protection Officer: Heather Lester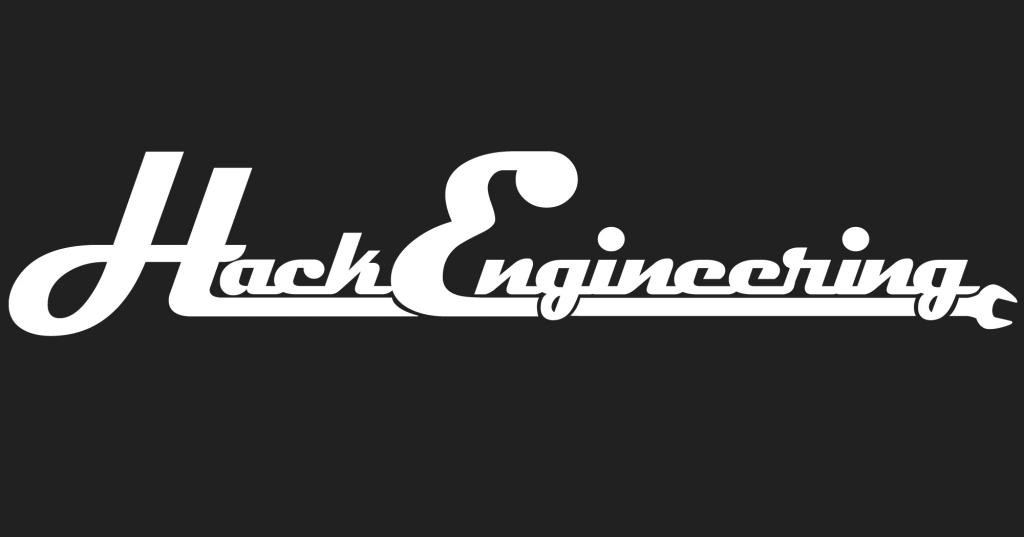 Hack Engineering Ltd, Bridge Farm, Barcombe, BN8 5BX