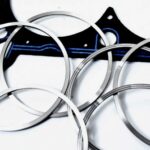 Athena Cut-Ring Head Gasket (S54)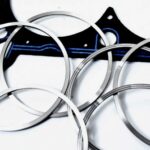 Athena Cut-Ring Head Gasket (S54)
£250.00
£250.00
Athena Cut-Ring Head Gasket for the BMW S54 engine, also knows as a Cooper Ring Gasket.
Unlike MLS head gaskets, Athena's cut-ring gaskets feature machined INOX stainless steel rings that provide an incredibly strong seal between the block and head. The surrounding material is reinforced M0115 asbestos-free composite with silicone beading for a secure seal against fluid leaks.
Designed for high-boost applications – anything up to and over 2 Bar. Athena's cut-ring gaskets are used in the world's most powerful BMWs.
Bore: 87.5mm
Thickness: 1.2mm
Lead time 2-3 days. Made in Italy.