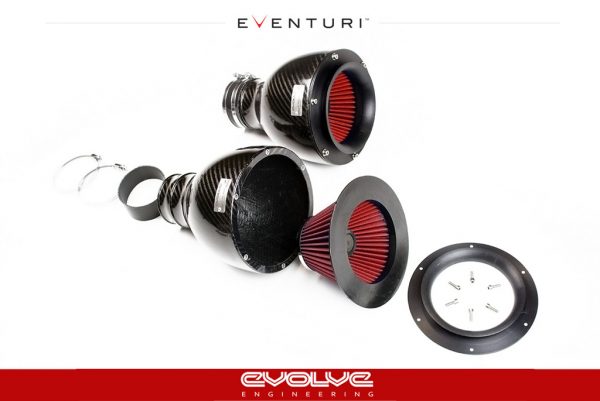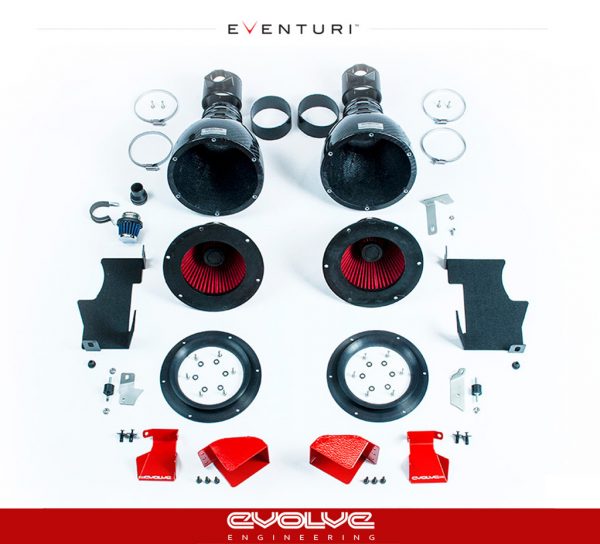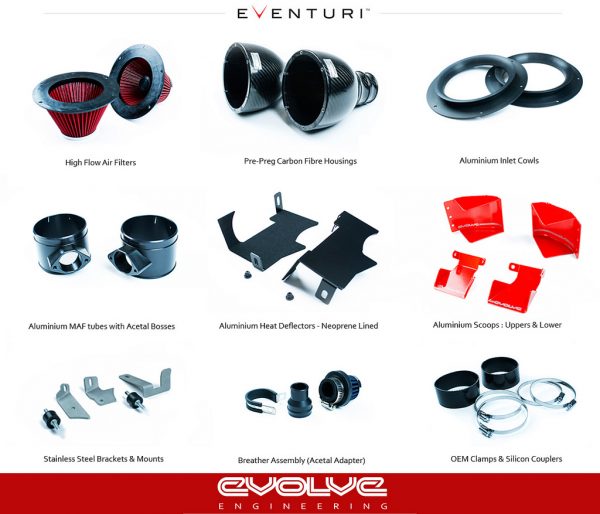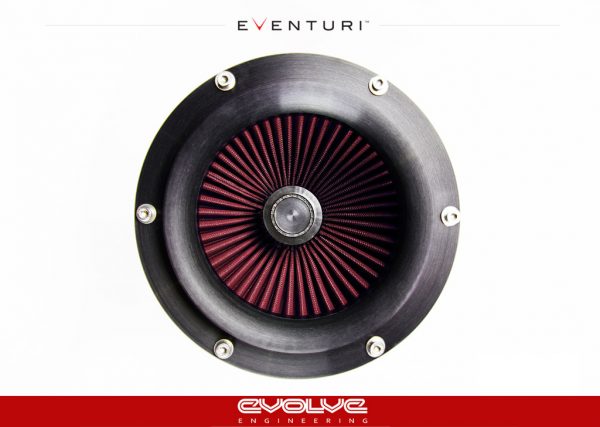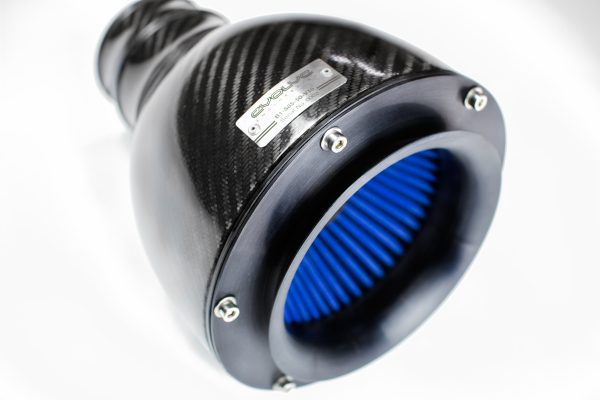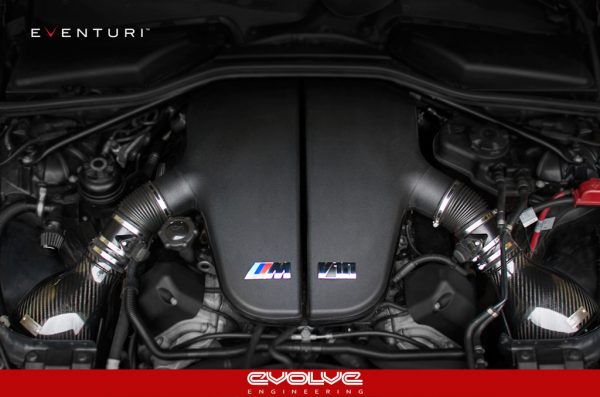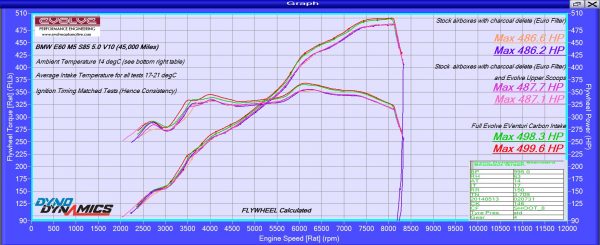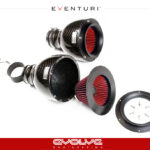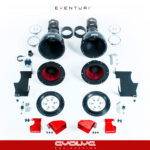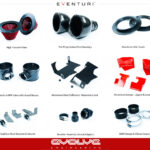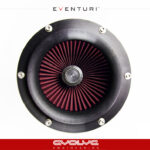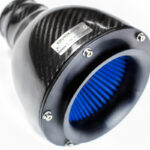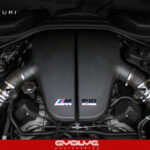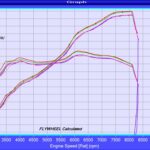 Eventuri Carbon Fibre Intake System (E60/61 M5)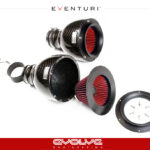 Eventuri Carbon Fibre Intake System (E60/61 M5)
£1,250.40
£1,250.40
When Evolve Automotive develops a product, it does so because it believes it can make the best, and will not rest until it does. Lengthy development and testing periods have resulted in the creation of the Eventuri intake system.
It was designed to meet these criteria from the start;
– Uses high quality engineered parts
– Is a fully engineered intake solution
– Improves partial load normal driving
– Increases HP and Torque under full throttle
– Adds to the driving experience with a purposeful induction note and no loss of low rpm smoothness
– Affordable
– Standalone upgrade which requires no tuning or MAF removal
The kit includes a total of a combination of 79 individual high quality components including:
– Pre Preg Carbon Fibre Housings with Individually Serial Numbered Plaques
– CNC Hard Anodised Aluminium MAF housings
– CNC Machined Engineering Plastic MAF bosses
– CNC Machined Engineering Plastic Secondary Air Flow Breather Adapter
– Aluminium Hard Anodised Spun Cowls
– Laser Cut 3mm Brackets
– Laser Cut 2mm Neoprene lined OEM hose clamps
– Aluminium Powder Coated Upper Air Scoops
– Aluminium Powder Coated Lower Scoops
– Hose Clamps (BMW OEM Norma)
– High Quality Silicone Hoses
– OEM Quality Anti Vibration Mounts
– Stainless Steel M5 Cap Head Machine Screws and Washers
– High Flow Air Filters and Breather Filter
– Misc Brackets and Nuts
Gains: 10-14hp
---
Only logged in customers who have purchased this product may leave a review.