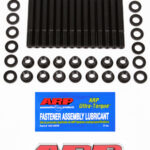 ARP Main Stud Kit (S54)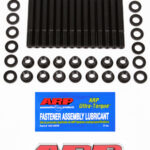 ARP Main Stud Kit (S54)
£188.00
£188.00
ARP main stud set for BMW S54 engine. These bolts are ultra-high grade fasteners that reinforce your engine against failure due to high RPM and/or forced induction applications. A true must for all fast road, track and racecars.
Set includes ARP main stud and nut set and ARP assembly lube. It is recommended that new and/or uprated main bearings are fitted in conjunction with these.
Applications:
E46 M3
Z3 M (S54)
Z4 M
Please note that we cannot take opened packets of bearings, bolts or studs as a return – please double check that you have the right components before opening packages.
---
Only logged in customers who have purchased this product may leave a review.