Big End Upgrade Package (S54)
£649.00 – £739.00
When subjecting the S54 engine (as found in the E46 M3, late Z3 M and Z4 M) to high-rev, high-load work such as fast road, track or race use, the big end is often found to be the weak point.
One of our customers recently had his extremely well-maintained S54 suffer an extreme failure, as pictured below. This con-rod was found buried in the SMG pump, having smashed through the side of the block during regular road use. Even engines with the rod bearing recall are not safe from these failures.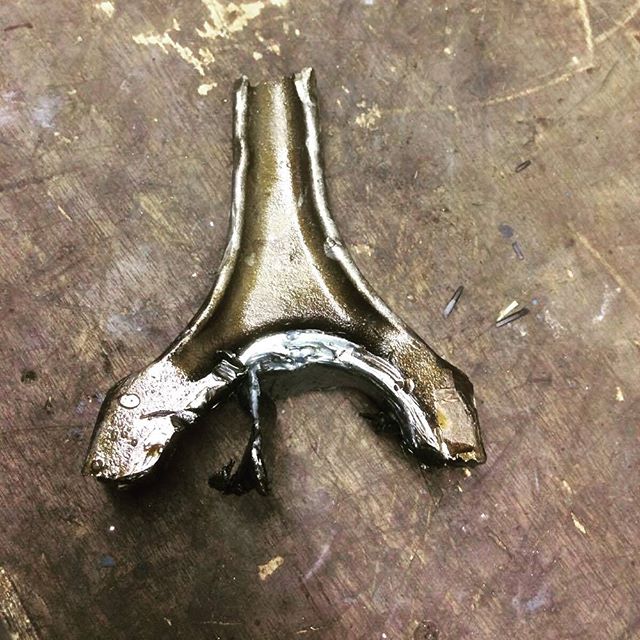 To combat these failures, we have put together an upgrade package to virtually bulletproof your S54's bottom end. VAC Motorsport's Calico-coated rod bearing shells reduce friction, maximising your engines life and power. They're also thermal-breakdown resistant to last in all conditions – they are the best that money can buy.
ARP is the world's leader in motorsport fasteners, and its con-rod bolts for the S54 engine are a vital upgrade to avoid future failure. Every effort has been taken to ensure that the design and manufacture of these bolts are second to none, and the results prove it.
S54 engines manufactured before February 2003 use M11 bolts, later versions use M10. Please check before ordering.
Kit includes:
12 x ARP2000 con-rod bolts
6 x VAC Motorsports coated performance upper rod bearing shells
6 x VAC Motorsports coated performance lower rod bearing shells
1 x ARP Fastener Assembly Lubricant
ARP bolt-fitting instructions
Why not add a bottle of Hack Engineering Engine Assembly Lubricant to protect your new bearings on first start up?