FTP Motorsport V2 S55 High-Flow Turbo Inlets (F8X M2C/M3/M4)
£345.00
FTP Motorsport V2 High-Flow Turbo Inlets for the S55 engine, as found in the F87 M2 Competition/CS, F80 M3 and F82/F83 M4.
The original plastic turbo inlets are restrictive, especially when running hybrid turbochargers with enlarged inlets. This restriction not only causes reduced airflow, but can cause increased intake air temperatures. FTP's hand-fabricated inlets feature a hugely increased internal diameter for a smoother, larger intake flow to maximise inlet performance. The kit comes complete with high-quality silicone joiners and stainless steel hose clamps, with o-ring seals.
Replaces BMW part numbers 13717846270, 13717846271, 13717846272. Original front turbo intake o-ring must be removed. Trimming to heat shields may be required.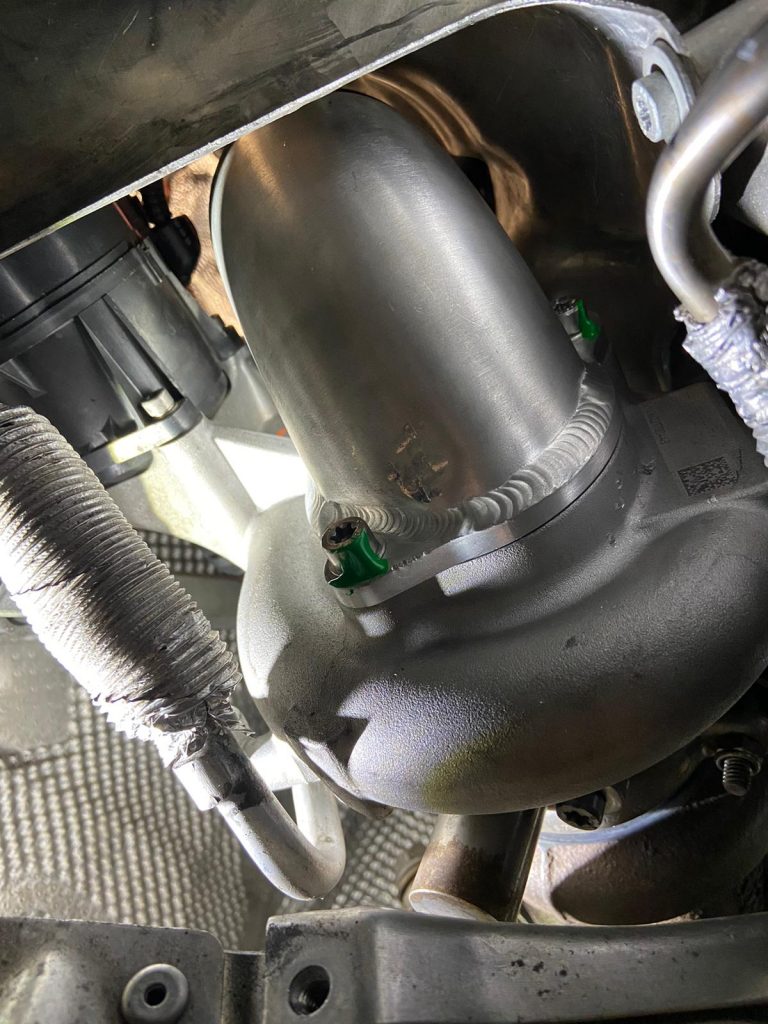 6 in stock (can be backordered)