MRT Engineering ATI Damper Installation Kit (M50/M52)
£295.00
MRT Engineering M50/M52 ATI Super Damper installation kit, with trigger wheel. A must for all serious M50 and M52 engine builds with a damper-mounted crankshaft position sensor trigger wheel.
The engine's harmonic damper is designed to reduce harmonic 'noise' and imbalance in the rotating assembly. These engine harmonics can easily destroy an engine if not properly reduced by a harmonic damper. However, BMW's dampers are of a simple design and though they do an alright job of reducing harmonics, they leave a lot of room for improvement.
ATI's Super Dampers are the industry standard for race engines when it comes to harmonic dampers. MRT's fitting kit allows for the use of an ATI damper while keeping the crankshaft trigger wheel undamped for maximum precision. Kit includes:
Chromoly tool steel crankshaft hub to be used with ATI Super Damper
Lightweight 60-2 trigger wheel made of high tensile Domex steel (for use with original sensor)
Mounting hardware
ATI Damper NOT INCLUDED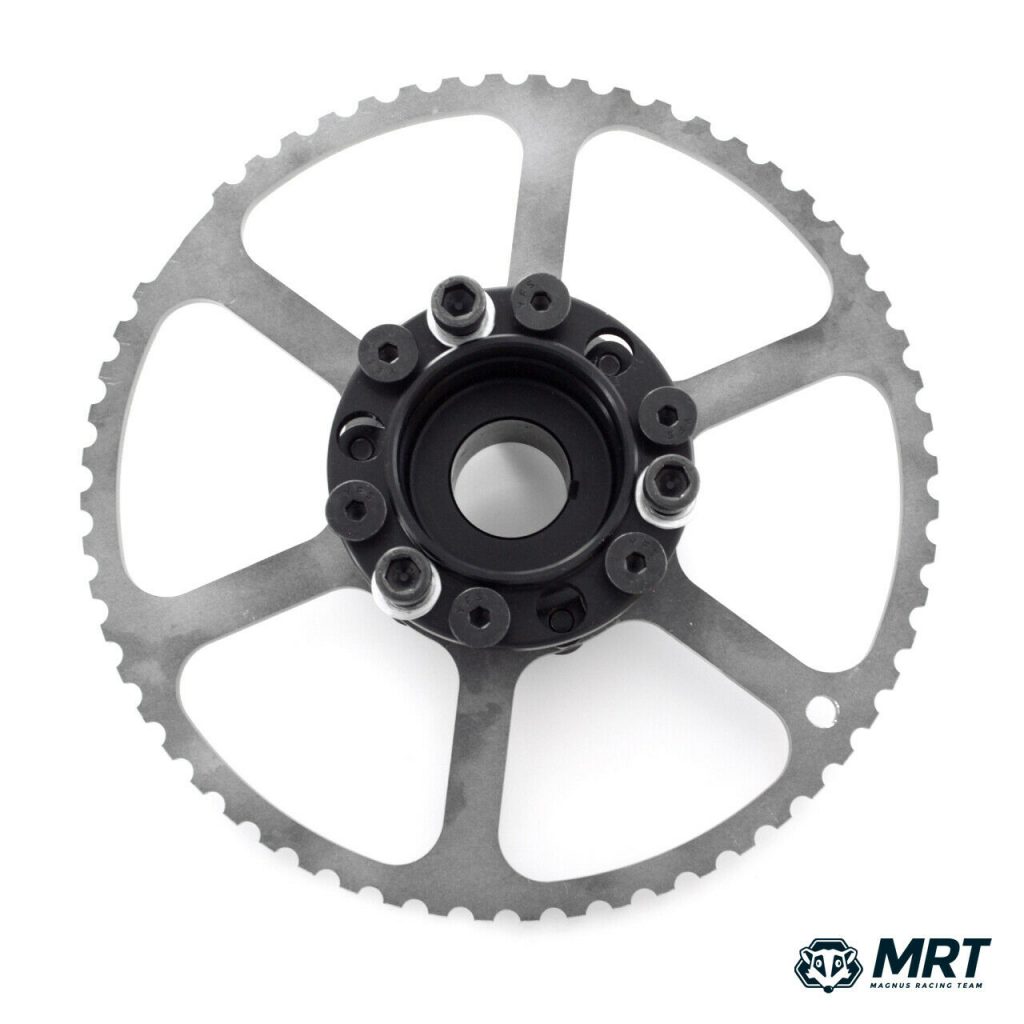 Please note that this kit is not compatible with A/C pulley. ATI damper part number 917071-60 (60 dictates the o-ring hardness inside the damper. Other hardnesses can be used). Recommended pulley for use with this kit is ATI 2JZ 6.78″ diameter, ATI part number #917071. Checking and adjustment of the ignition timing is recommended after fitting. 6pk1600 drive belt required. Balancing of the full rotating assembly is recommended. Use ATI's damper installation instructions when fitting.
1 in stock (can be backordered)