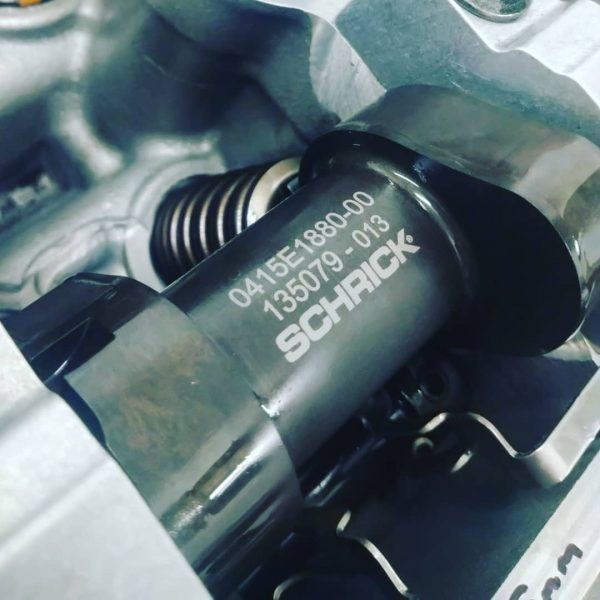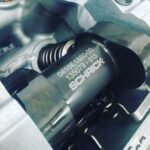 Schrick Camshaft (M20)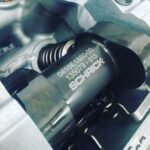 Schrick Camshaft (M20)
£432.25 – £455.00
£432.25 – £455.00
Schrick camshafts have long been regarded as the best available, and are the key to maximum horsepower and engine efficiency.
High performance camshafts are key to increasing the power output of your BMW M20 engine, with multiple specifications available from Schrick. Priced per camshaft (one required per engine).
272/272 degree, 11.0mm lift. A perfect drop-in cam for road use. ECU chip recommended for best results – compatible with original valve springs, valves, followers etc.
284/272 degree, 11.4/11.0mm lift. Ideal cam for road use or mild track use, works well with stock or increased compression. Compatible with original valve springs, valves, followers etc but upgraded valve springs are recommended for race use.
288/288 degree, 11.4mm lift. A perfect camshaft for regular track and race use, or for all-out road performance. Programmable ECU required, and upgraded valve springs recommended.
304/304 degree, 12.2mm lift. Recommended for high-RPM race use only. Upgraded valve springs and rockers required.
Camshafts generally carry a 10-14 day lead time. Contact us to speak to our engine building experts if you need help choosing your camshafts.

Additional information
| | |
| --- | --- |
| Specification | 272/272 degree, 11.0mm lift, 284/272 degree, 11.4/11.0mm lift, 288/288 degree, 11.4mm lift, 304/304 degree, 12.2mm lift |