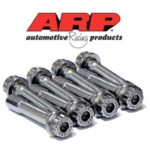 ARP Con-Rod Bolts (M50)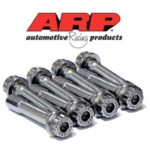 ARP Con-Rod Bolts (M50)
£213.77
£213.77
ARP con-rod bolt set for BMW M50 and M50TU engines, of 2.0-litre and 2.5-litre capacities. These bolts are ultra-high grade fasteners that reinforce your engine against con-rod failure due to high RPM and/or forced induction applications. A true must for all fast road, track and racecars.
Set includes twelve ARP2000 rod bolts and ARP assembly lube. It is recommended that new and/or uprated big end bearings are fitted in conjunction with these.
Applications:
1990-1996 E34 520i
1991-1994 E36 320i
1990-1996 E34 525i
1991-1995 E36 325i
Please note that we cannot take opened packets of bearings or bolts as a return – please double check that you have the right components before opening packages.
Additional information
Reviews (0)