CAE Ultra Shifter (E10/E21/E30/E36/E46)
£769.00 – £899.00
CAE's original Ultra Shifter for BMW – optimised for motorsports with the following features:
– Universal kit for vehicles with 5 and 6 speed Getrag and ZF transmissions, standard H-pattern or Dog Leg.
– Short and super-precise shifting travel, exclusively H-pattern.
– The coupling system remains in its original form.
– Racing-style appearance.
– Characterised by its optimal ergonomics with a focus on motor sports: perfect positioning of the shift lever close to the steering wheel. The shift pattern is confined to approx. 65 x 65 mm.
– Activation of the reverse gear lock via cable reel from the shift lever. An accidental changing to the reverse gear is impossible. The reverse gear is unlocked by pulling up the sliding collar on the shift lever.
– Low weight and high stability: the milled and turned parts consist of 7075 aluminium alloy; the substructures are made out of laser-cut, 3 mm thick AlMg3 aluminium. The parts are combined in the TIG welding process and brushed blank for an optimal finish.
– Problem-free shifting of gears under stress or in curves.
– Integrated centre position spring, ensuring perfect feedback when changing columns while shifting up and down.
– Right/left stops and reverse gear stop adjustable separately.
– Complete kit for adaptation to BMW selector rod with all small parts, fastening material and detailed installation instructions.
– Shifters is intended for vehicles without interior equipment or without a centre console.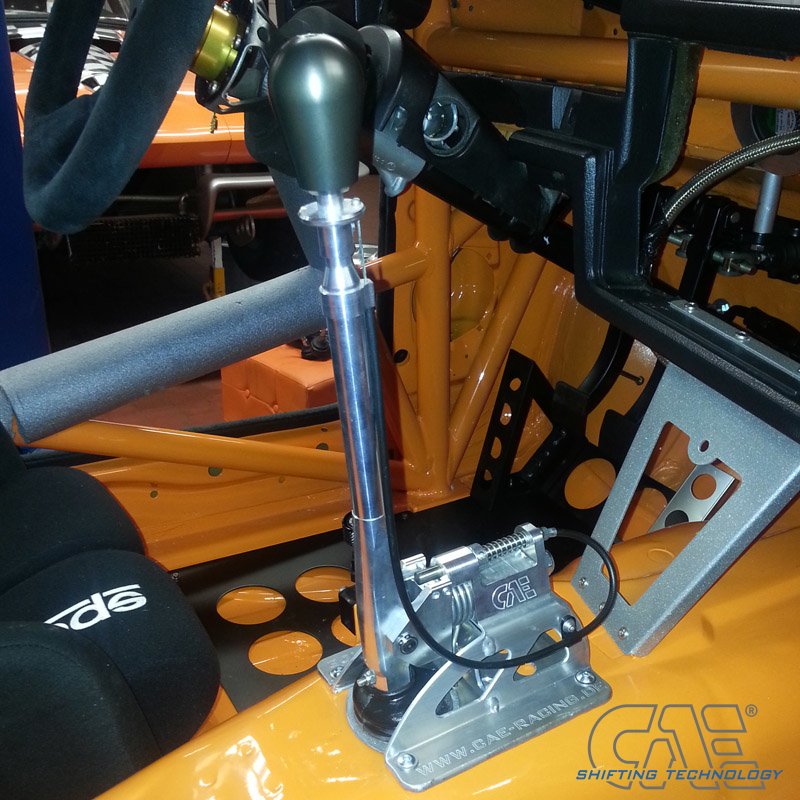 All shifters with anodised aluminium gear lever knob in the following colours: titanium grey (standard), blue, red, black, silver, orange, green, purple or gold; or black/white plastic.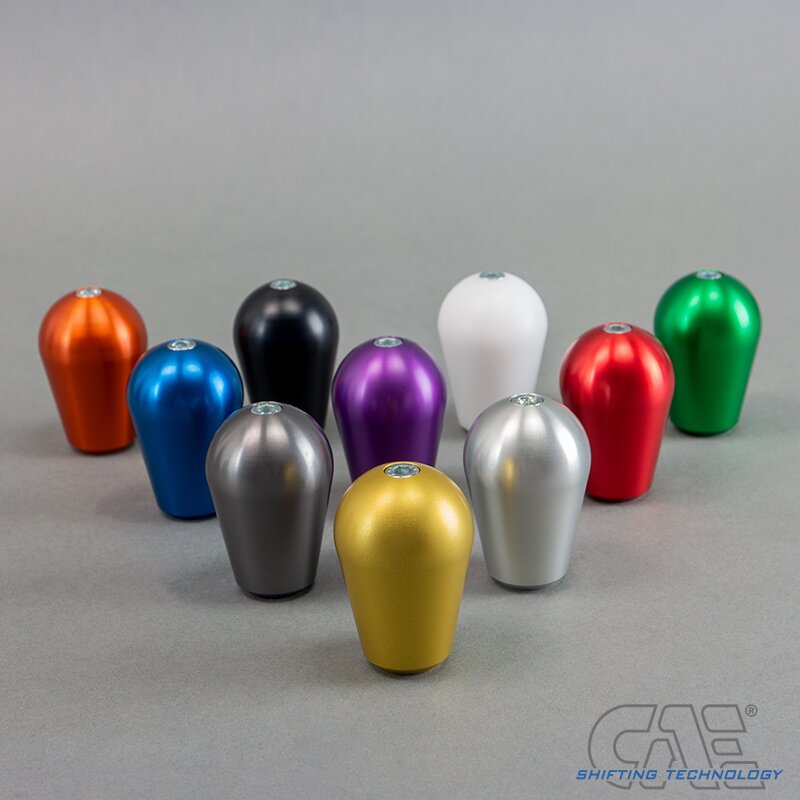 Lead time approx. 2 weeks when not in stock. Installation manual here.