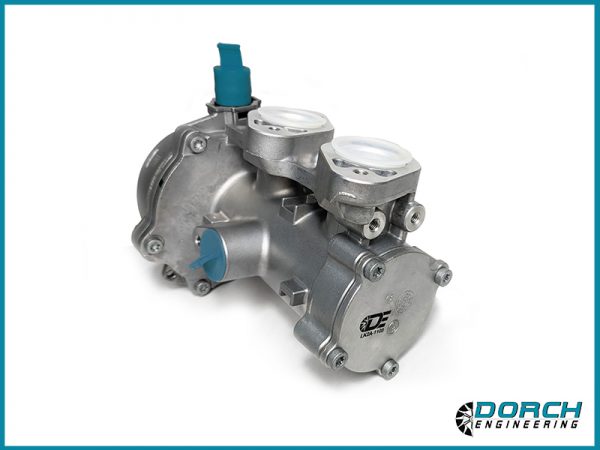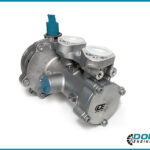 Dorch Engineering S55 HPFP Lift Kit (F8X M2C/M3/M4)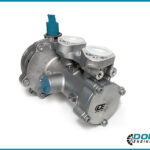 Dorch Engineering S55 HPFP Lift Kit (F8X M2C/M3/M4)
£1,345.00 – £1,895.00
£1,345.00 – £1,895.00
When it comes to BMW HPFP upgrades, there is only one name to go to – Dorch Engineering.
Dorch are proud to offer a game-changing product for the S55 community. With this innovative solution you are able to push 38% more fuel flow out of the OEM HPFPs!
The process begins with Genuine BMW vacuum pump cores and Dorch install their cam system within the OEM assembly, using their proprietary manufacturing tooling and validation equipment. What you end up with is a ton more fuel flow in a very simple and clean package, all while utilizing the OEM HPFPs. Since the S55 engine uses some of the smallest fuel pump cams in the Bosch lineup, this additional flow is possible without sacrificing any of the longevity or reliability of the OEM pumps. There's no cutting, no bending, no crimping, etc. This kit drops right in like factory and it does not require any special tuning to get up and running. All of the safety and sophistication of the stock DME remain in place.
| Pump Model | Fuel Flow (cc/rev) |
| --- | --- |
| HDP5 (Stock S55) | 1.527 |
| HDP5 w/ Dorch Lift Kit | 2.100 |
| Dorch Stage 1 HPFP w/ Lift Kit | 2.857 |
Software changes are NOT required to run this upgrade – however, there are preset optimised maps available via Bootmod3. Simply check the box for the Dorch Lift Kit when flashing.
You can choose to send your vacuum pump assembly in for modification, or pay an additional £550 as a refundable core surcharge which is refunded upon receipt of your original unit after fitting your new Dorch unit.
Kit Contents:
Dorch Vaccum Pump Assembly
Vacuum Pump Sealing Cap
Vacuum Pump Gasket
Kit Fitment:
F87 M2 Competition and CS
F80 M3 inc Competition
F82/F83 M4 inc Competition
Additional information
Reviews (0)
Additional information
| | |
| --- | --- |
| Core | I'll send my core in for upgrade, I'll return my core later for credit |