Sale!
Millway Motorsport Uniball Rear Control Arm Outer Bushings (E9X M3, E82 1M, F87 M2/M2C, F8X M3/M4, E8X/E9X 1/3 Series, F1X/F2X/F3X 1/2/3 Series, i8)
£249.00
Millway Motorsport rear outer control arm uniball bushings for various BMW models including E9X M3, E82 1M, F87 M2/M2 Competition, F9X M3/M4, E8X 1 Series, E9X 3 Series, F1X 1 Series, F2X 2 Series, F3X 3 Series, and the i8. Use part number link below to check for your exact application.  This upgrade replaces eliminates all unwanted deflection for precise handling. Due to being eccentric, they can also be used for precision correction of the rear geometry.
Replaces BMW part number 33326792553. Made from high quality aluminium with stainless steel spacers and precision uniball. Priced per pair.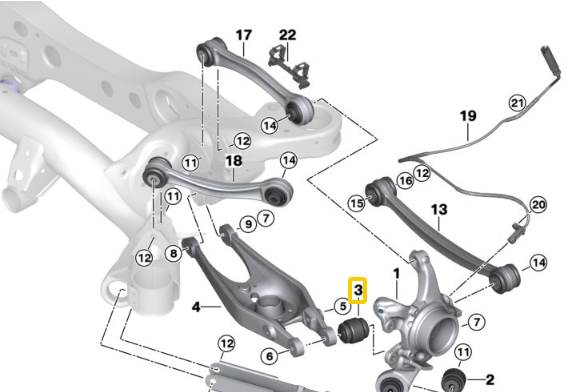 Available on back-order