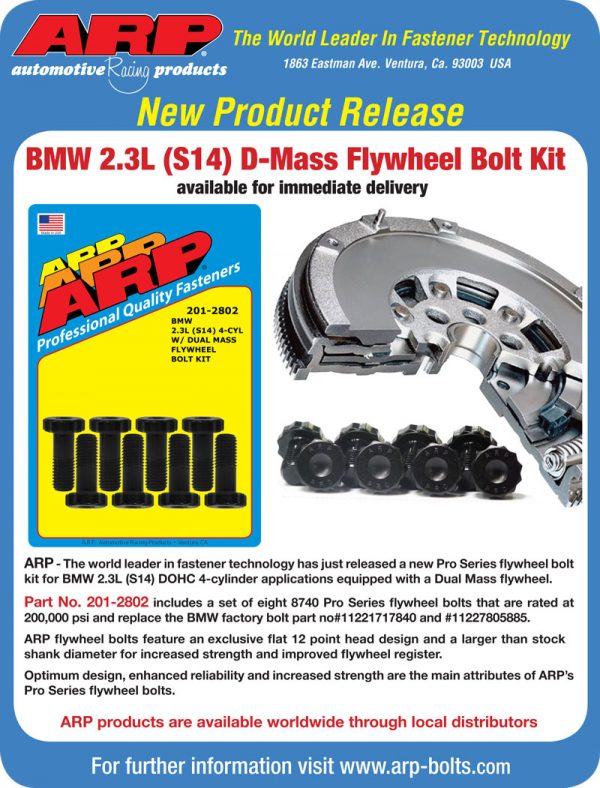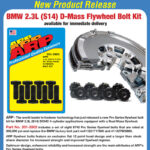 ARP Flywheel Bolts (S14, 28mm UHL)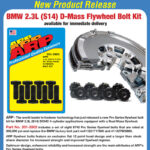 ARP Flywheel Bolts (S14, 28mm UHL)
£72.13
£72.13
ARP flywheel bolt set for S14 engines with dual mass flywheels or aftermarket flywheels requiring a 28mm under head length bolt. These bolts are ultra-high grade fasteners that reinforce your engine against flywheel failures. A true must for all fast road, track and race cars
Set includes eight ARP flywheel bolts and ARP assembly lube.
Please note that we cannot take opened packets of bearings or bolts as a return – please double check that you have the right components before opening packages.
---
Only logged in customers who have purchased this product may leave a review.