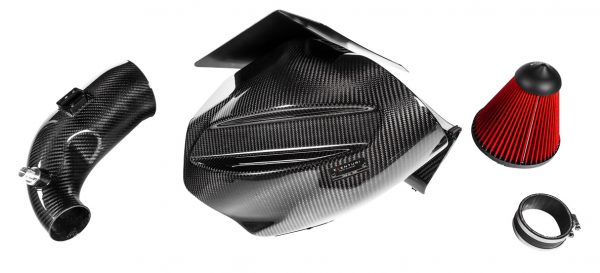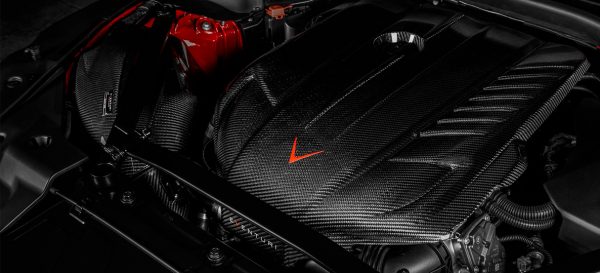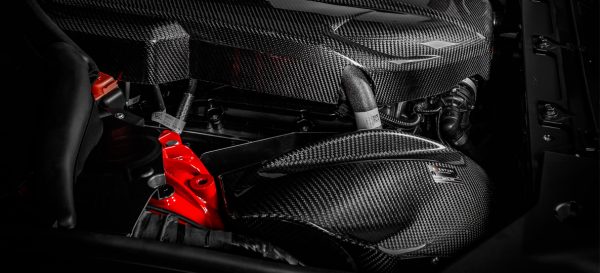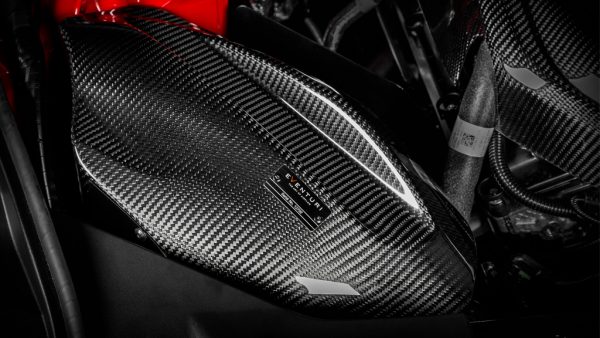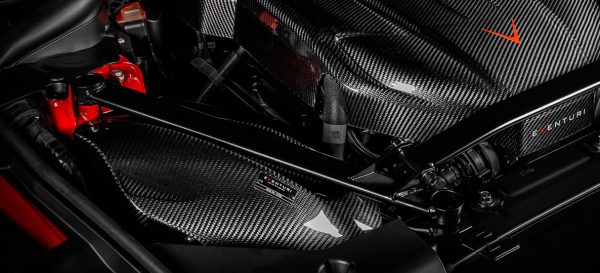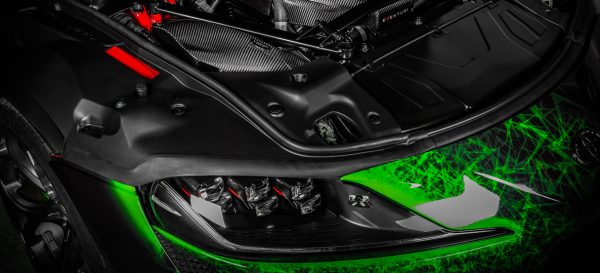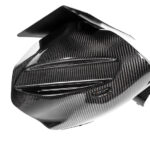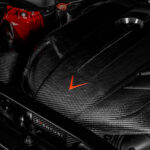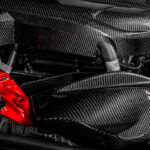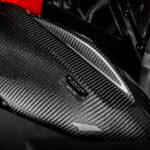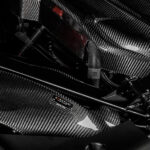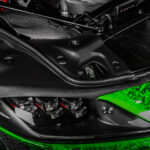 Eventuri Carbon Fibre Intake System (Toyota Supra)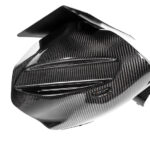 Eventuri Carbon Fibre Intake System (Toyota Supra)
£1,249.20
£1,249.20
The MK5 Supra Eventuri intake has been developed to provide the turbo with a less restrictive flow path whilst maintaining low inlet temperatures. Heat and volume are the main considerations when designing an intake for turbocharged engines. In the Supra, the intake system is located next to the exhaust manifold which rapidly heat soaks the engine bay. High temperatures are detrimental for engine performance as the turbo would have to build boost with heated, less dense air and so the only way to ensure IAT's are kept to a minimum is for a fully sealed intake. This however, results in a restriction with only one stock air feed to draw air in from.
During development Eventuri noticed an additional opening into the wheel arch area and took advantage of this by adding a secondary feed to the airbox. Furthermore the sealed airbox also has a heat shield with a gold reflective coating to minimise the radiative heat transfer from the exhaust manifold. In order to maximise volume, the airbox is as large as possible with a recess for potential strut braces. The stock convoluted intake tube is replaced with a smooth carbon tube which is also larger in internal volume with a starting internal diameter of 111mm (4.4″) smoothly tapering down to match the turbo inlet. The tube provides a smooth path from the filter to the turbo inlet. Finally, Eventuri use a custom made high-flow dry filter which is ISO tested for filtration performance and has a larger filtration area than the stock filter.
The Eventuri MK5 Supra intake system consists of a number of components engineered to perform a specific purpose and fabricated to the highest of standards. 100% pre-preg carbon fibre is used which means a smooth internal surface to maintain smoother airflow. 
Each intake system consists of:
Carbon Fibre Airbox with Dual Feeds
Bespoke High Flow Dry Cone Filter
Carbon Fiber Inlet Tube with 111mm opening ID
CNC Machined Temperature Sensor Mount
CNC Machined Breather adapter
Heat Shield with Gold Reflective Backing
Laser Cut Stainless Steel Brackets
Silicon Coupler with OEM Specification Clamps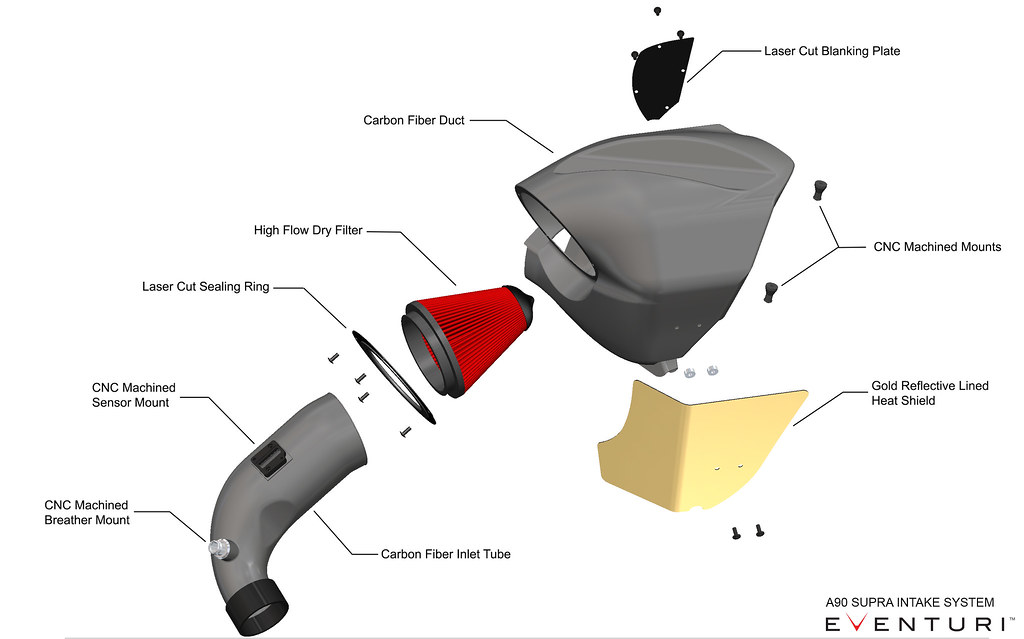 *Some images shown with optional carbon engine cover available separately.
Additional information
Reviews (0)
Additional information
| | |
| --- | --- |
| Variation | Full Black Carbon Intake, Full Kevlar Intake |