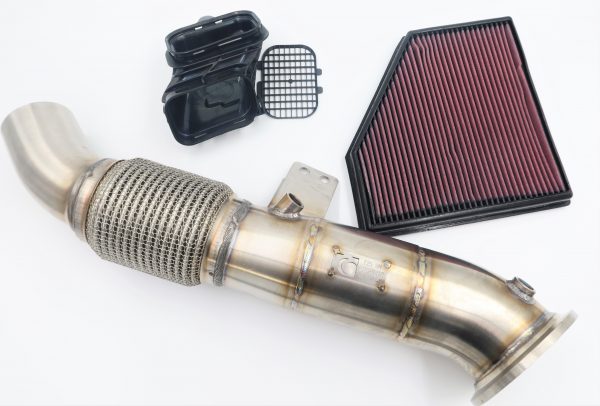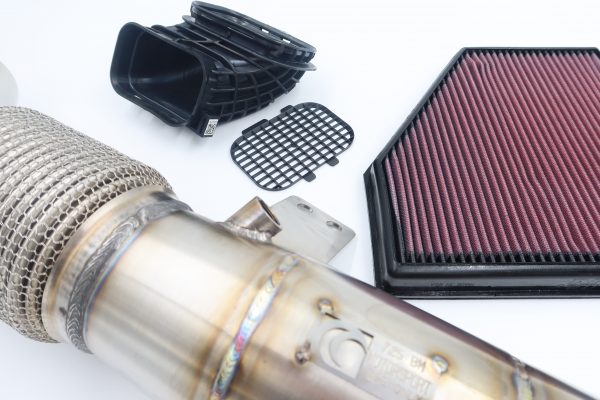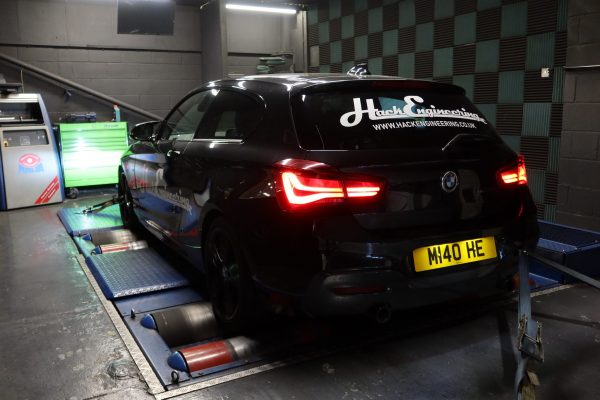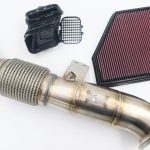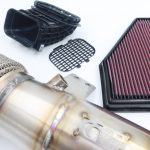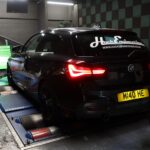 HE Stage 2 B58 Tuning Package (F2X M140i/M240i, F3X 340i/440i)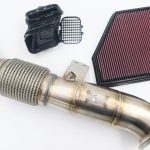 HE Stage 2 B58 Tuning Package (F2X M140i/M240i, F3X 340i/440i)
£985.00
£985.00
Hack Engineering Stage 2 Tuning Package for F20/F21 M140i, F22 M240i, F30/F31 340i and F32 440i. Includes the following components:
This package is good for power figures of around 440bhp and 500lb ft on premium (97+ octane) fuel. It also adds some welcome noise to the muted B58 engine, without changing the exterior or under-bonnet appearance. Factory figures of 335bhp and 369lb ft.
The Hot Climate Intake Mod, comprising of Genuine BMW Parts, keeps the airbox fed with plenty of cool air – the K&N free-flowing air filter then ensures that this makes its way to the turbo as efficiently as possible. Scorpion's UK-made 4″ stainless steel downpipe in turn offers a serious decrease in exhaust backpressure. With the renowned BM3 tune, the results are staggering, truly uncorking the B58's potential.
Fitted price of £1201 inc VAT at our workshops in Sussex.
xHP gearbox software also recommended for auto models, to lift gearbox torque limiters.