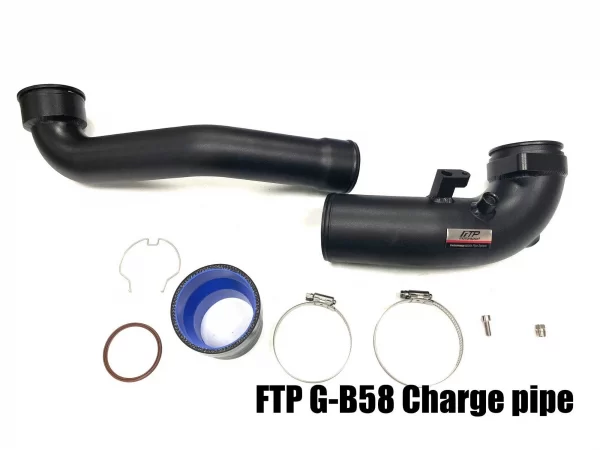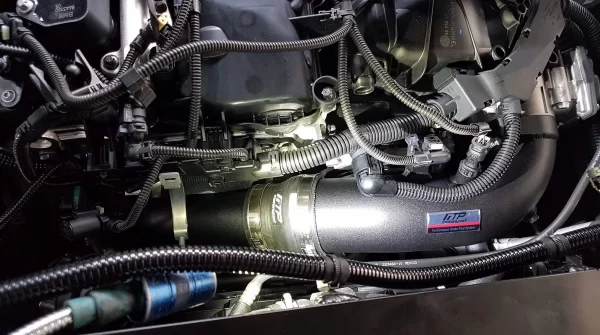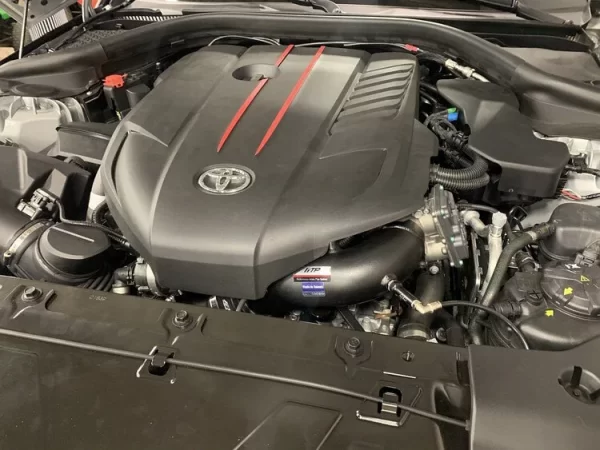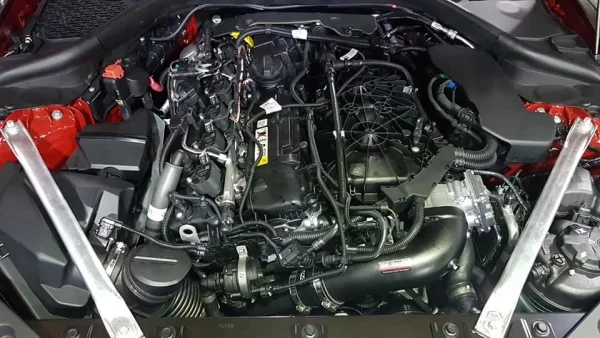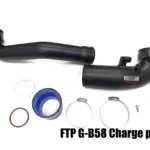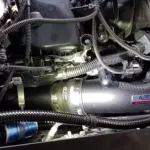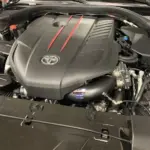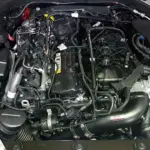 FTP Motorsport B58TU Chargepipe (Toyota Supra/G29 Z4/G2X 340i)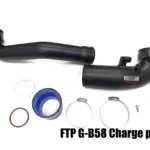 FTP Motorsport B58TU Chargepipe (Toyota Supra/G29 Z4/G2X 340i)
£295.00
£295.00
FTP Motorsport Chargepipe for the B58TU engine, as found in the Toyota Supra, G29 Z4 M40i, G20/G21 340i and more. Check part number link below for full applications list.
The original plastic chargepipe is restrictive and prone to failure, especially when running increased boost levels. FTP's aluminium chargepipe offers hugely increased flow and will not fail under high load, and also includes a 1/8″ NPT ports for boost monitoring or methanol injection.  Direct swap for the original part.
Replaces BMW part number 13718651066. Includes silicone joiner, clamps, seals, clip and 1/8″ NPT bung.