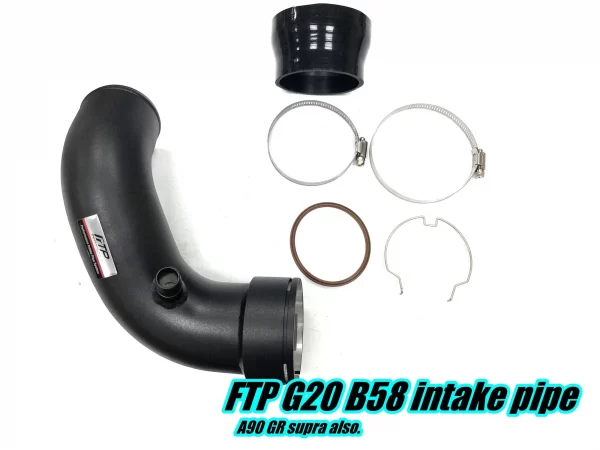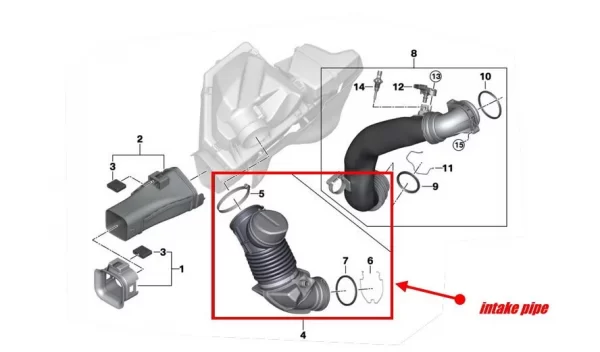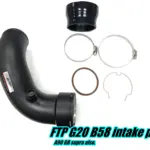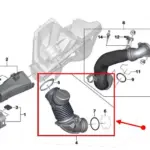 FTP Motorsport B58TU High-Flow Turbo Intake Pipe (Toyota Supra/G29 Z4/G2X 340i)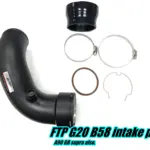 FTP Motorsport B58TU High-Flow Turbo Intake Pipe (Toyota Supra/G29 Z4/G2X 340i)
£185.00
£185.00
FTP Motorsport's Turbo Intake Pipe replaces the OE plastic intake pipe on the B58TU engine, as found in the Toyota Supra, G29 Z4 M40i, G20/G21 340i and more. Check part number link below for full applications list.
The original plastic intake is restrictive and also features sound mufflers, which disrupt the flow of intake air to the turbo. FTP's aluminium intake offers hugely increased flow and a diameter perfect for working both with original and hybrid turbochargers. Direct swap for the original part.
Replaces BMW part number 13718656983.  Includes silicone joiner, clamps, uprated viton seal and clip.