MRT Engineering Roll-centre/Bumpsteer/Quicksteer Kit (E30/E36/Z3 inc M Models)
£275.00
MRT Engineering Gen 3 Roll-centre/Bumpsteer/Quicksteer Kit for E30, E36 and Z3 chassis', including M models (excludes E30 M3). These are vital for correcting the front suspension geometry on lowered examples, and can also be used to quicken the steering or increase steering angle.
30mm of roll-centre and bumpsteer correction, as well as 30% quicker steering. This kit retains original ackermann angle making it perfect for track/race use. Fits all control arms with 41mm outer bore.
Kit includes full instructions and all hardware.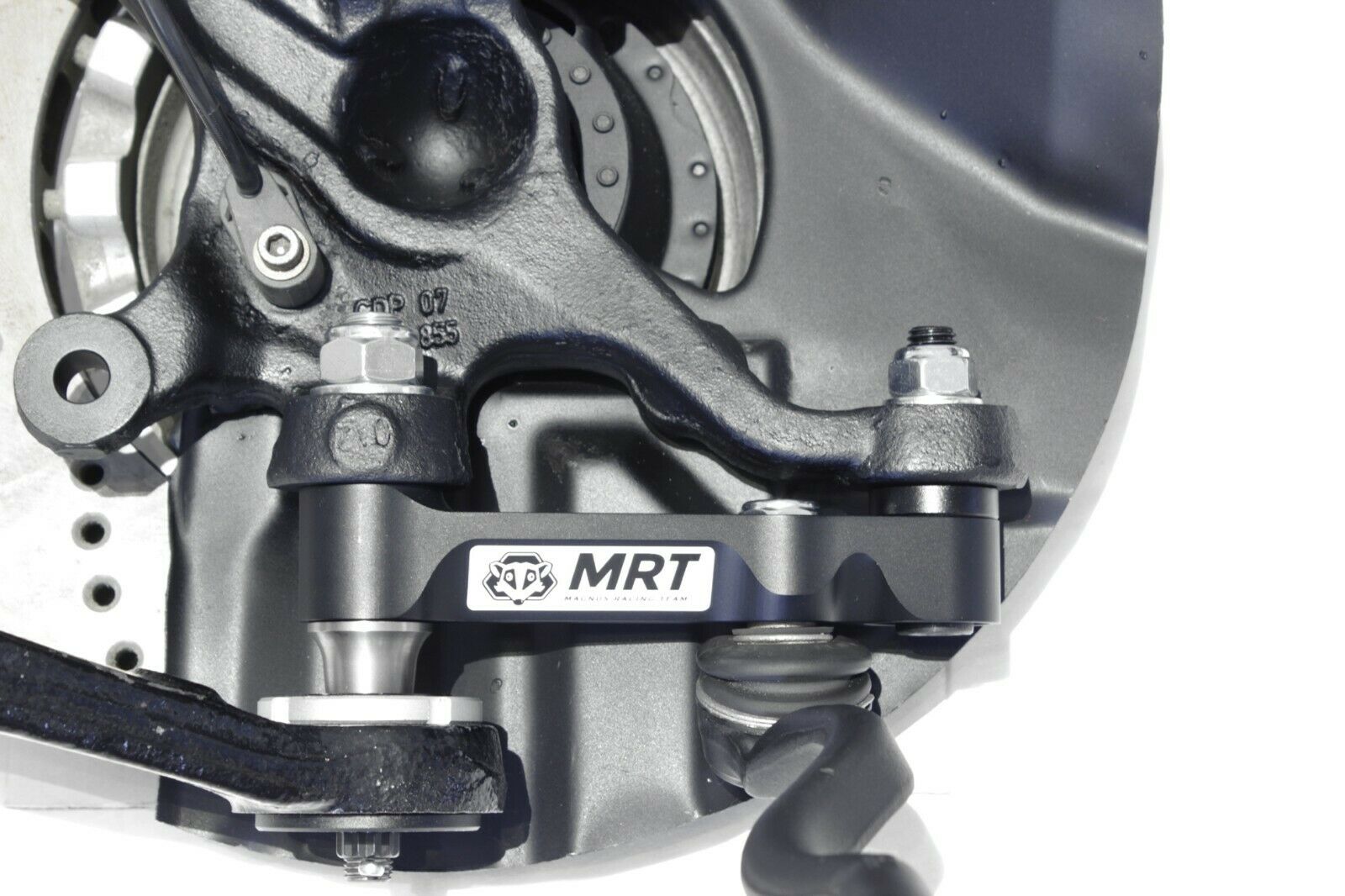 Please see below for minimum internal wheel diameter required to run these kits.