Workshop Journal: Dave's Rizla E36 M3 Evo Race Engine Build
Ben Koflach
There are few customers of ours that are as dedicated to being on track as Dave Horam, with a fleet that includes E30, E36 M3, E46 M3 and E92 M3 variants of the 3 Series/M3. The E46 M3 had an engine build from us a couple of years ago, and this time it was the E36 M3's turn.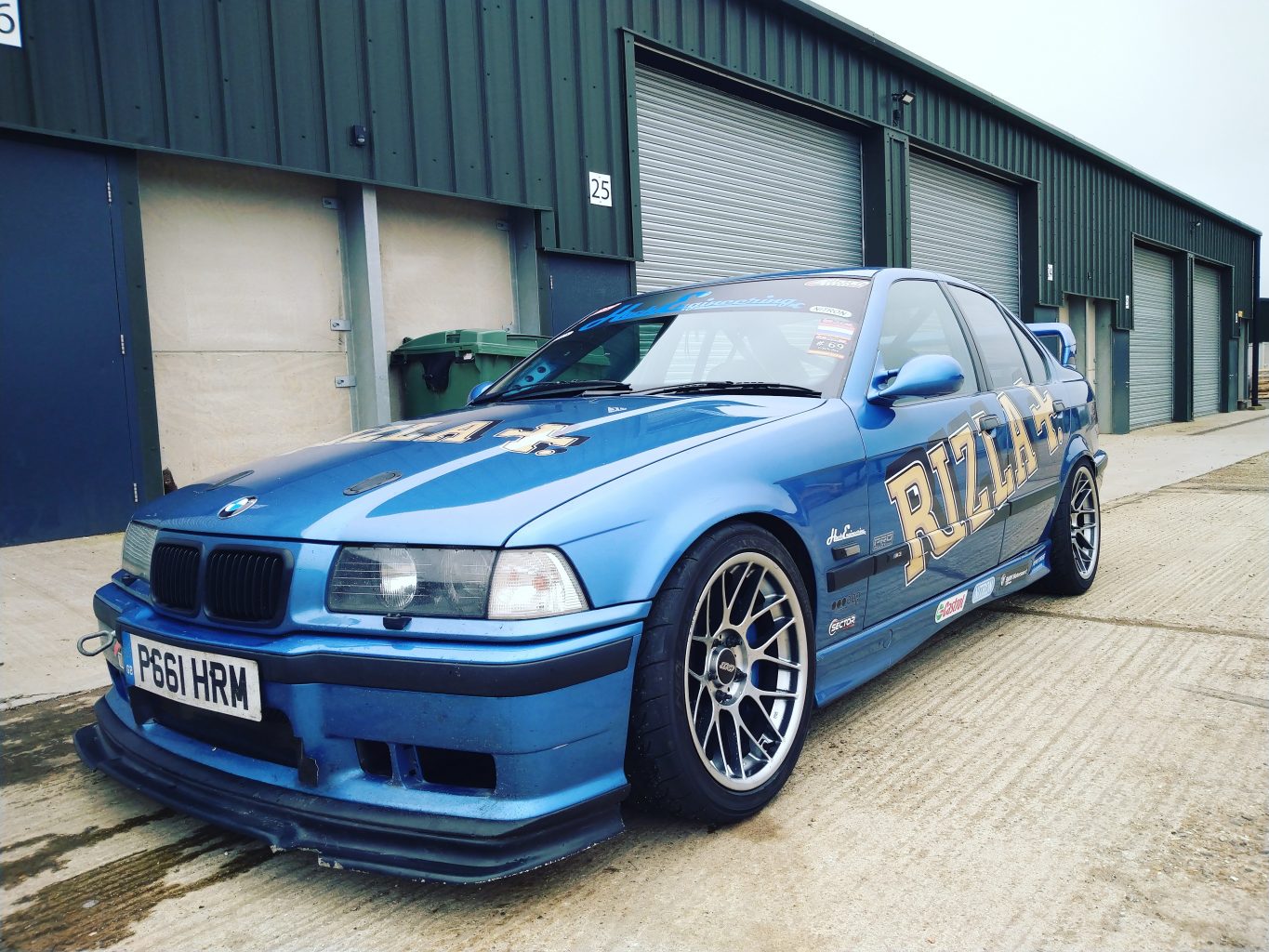 This particular car is one that we've been providing parts for for quite some time. The entire rear end has been upgraded with the full Millway Motorsport catalogue, meaning everything is solidly mounted with uniballs instead of bushes – a 'kinematic' rear end. It also features Nitron coilovers, big brakes up front, a welded-in roll cage, and not a lot else. A superb lightweight track car. For years the engine has been standard, and despite it going extremely well, we found heavily scored bores and numerous other issues when removing the head for a simple head gasket job – Dave decided to go all out.
HE S50B32. 3246cc, 12.7:1 compression ratio.
Fully blueprinted and balanced, with machine work by Hack Engineering Machine Shop
Dynamically balanced crankshaft
All new Genuine BMW chains and guides
Cometic head gasket
VAC Motorsports valve guides
Optimised valve seats
DKM MB clutch/flywheel kit
Heat-wrapped exhaust manifolds
Autoworx exhaust system
SCS Delta 600 standalone ECU
Mocal oil cooler with Jtech lines
Fully rebuilt Vanos unit using Beisan Systems components, with custom-machined Vanos limiters
SPA Design oil temp/pressure gauge
AEM UEGO AFR gauge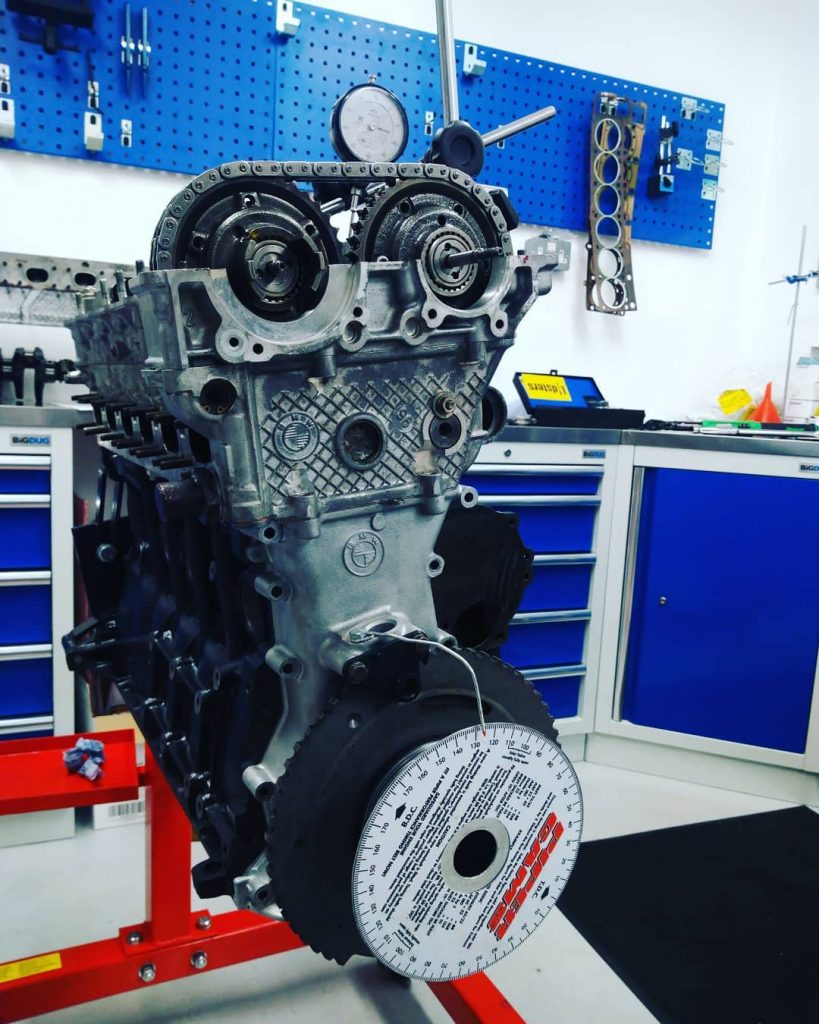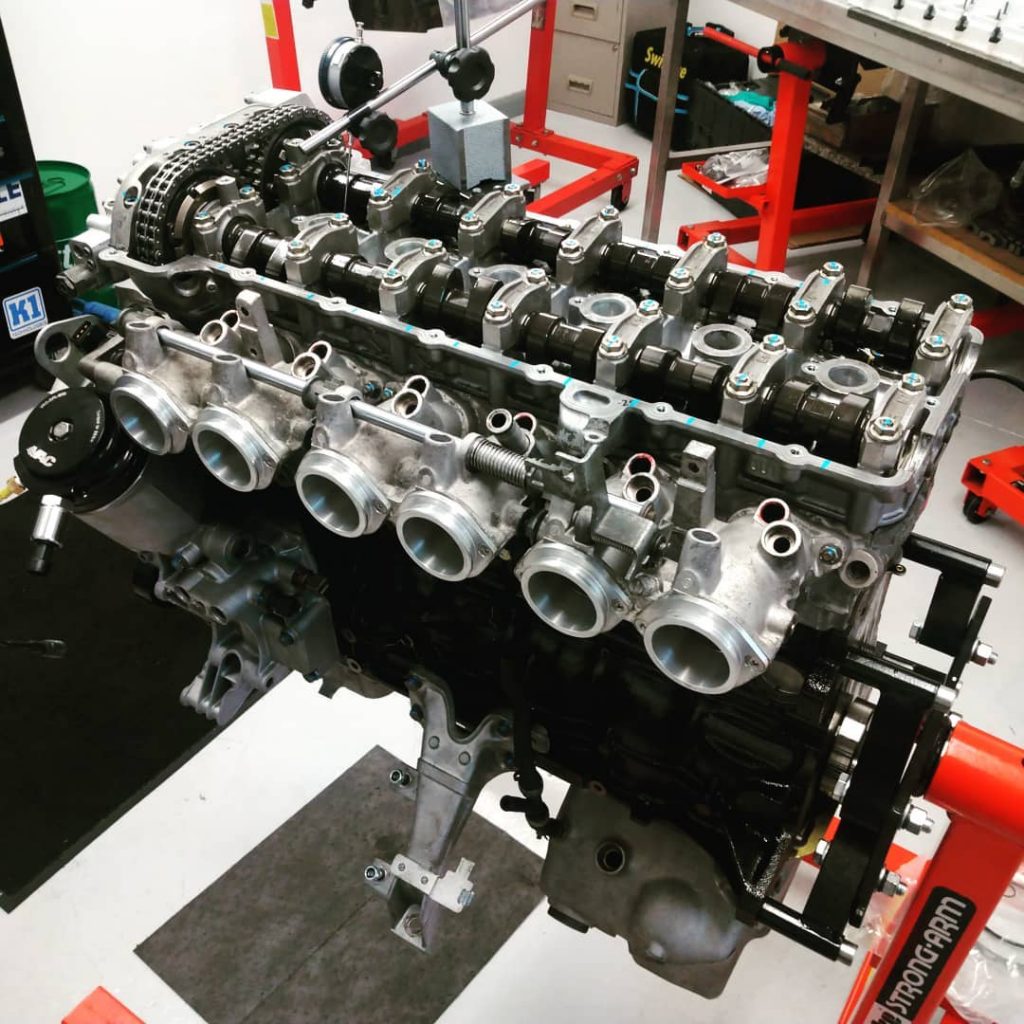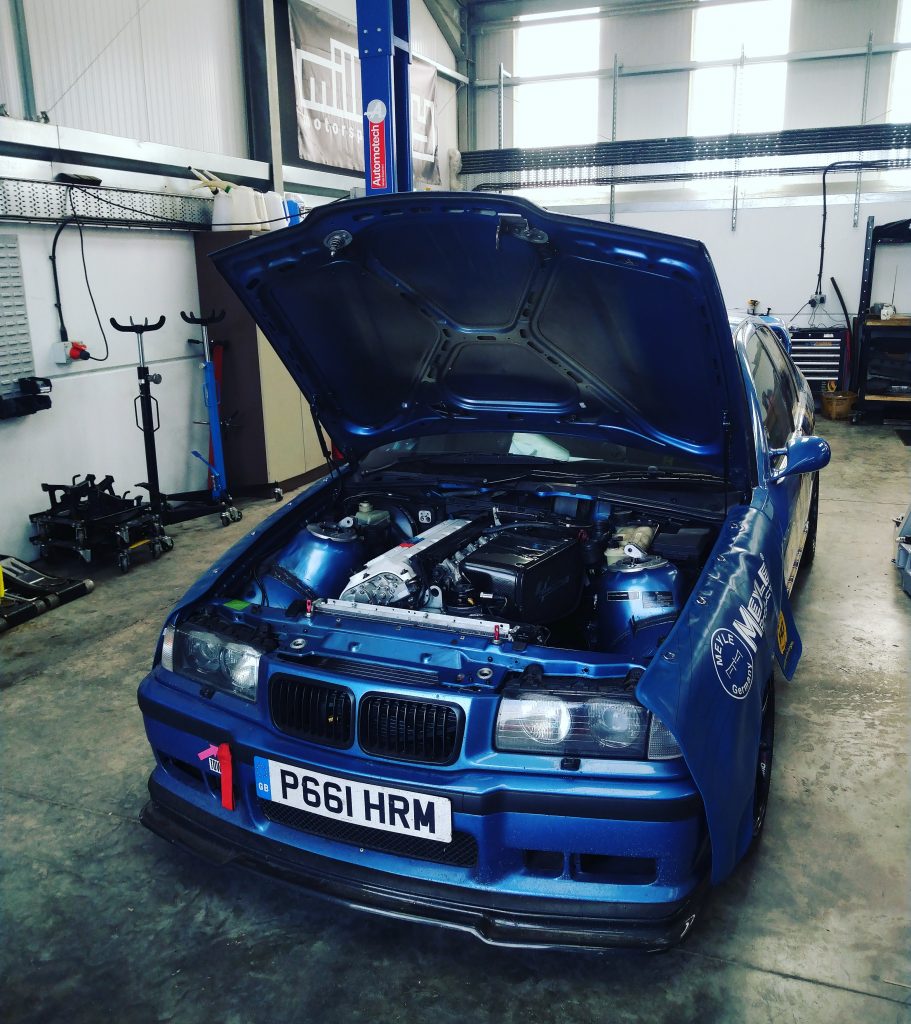 The result is an E36 M3 with pace like no other on track. One of our favourite customer builds and one that is only going to get better!