Workshop Journal: KED E46 M3 SMG to Manual Conversion
Ben Koflach
The Koflach Engine Developments E46 M3 is a development car for our sister company, with the main aim of being a mule for parts development. Having been built up from essentially a rolling shell to be a road car, the decision was made to keep the car an SMG by its owner, Tom.
Issues with the SMG pump motor, gear position sensor, detent springs, clutch pin and more were dealt with thanks to the SMG experts over at Burkhart Engineering and our own expertise. Along with the latest software and CSL firmware, the SMG was working perfectly for the best part of a year.
However, one last breakdown secured it's fate. The SMG's accumulator gave up the ghost and, although perfectly repairable, the decision was made to take this machine to the next level by converting to manual transmission.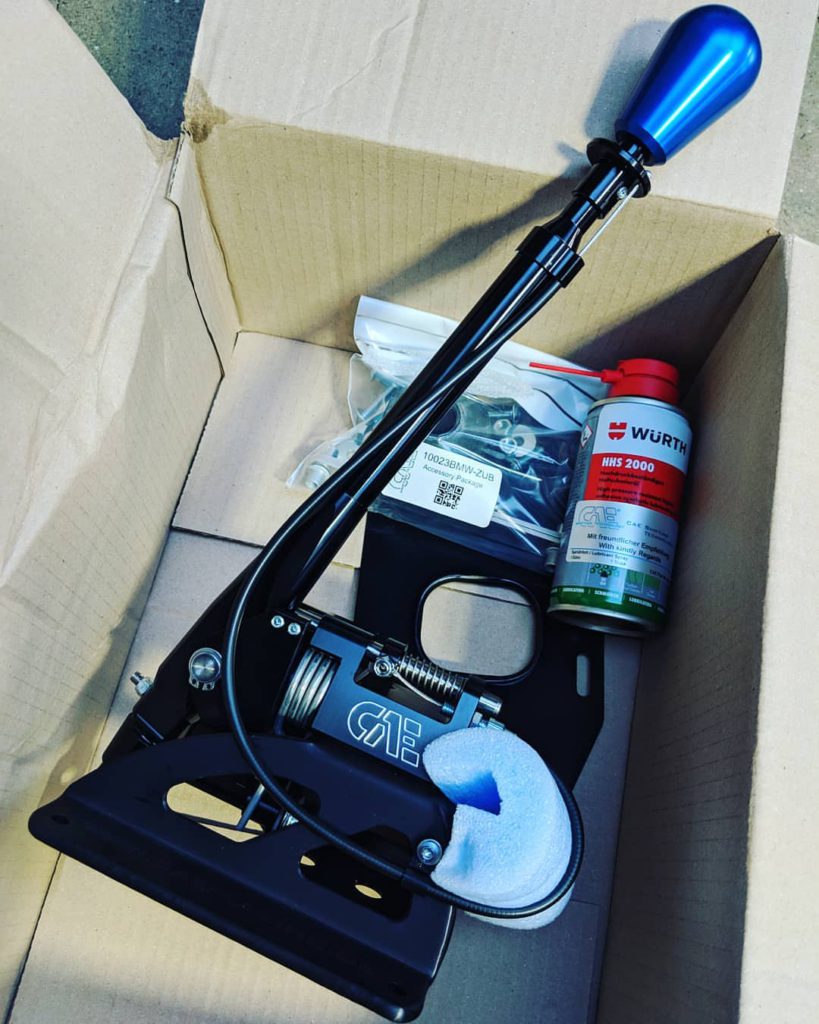 SMG gearboxes are largely the same as a manual 'box, with the only difference being a lack of selector centring spring. To add one the 'box must be removed, split and machined. But with track-time in mind anyway, the KED car would use a stunning component which not only provides incredible shifting, but voids the need for the 'box to even be removed – a CAE shifter.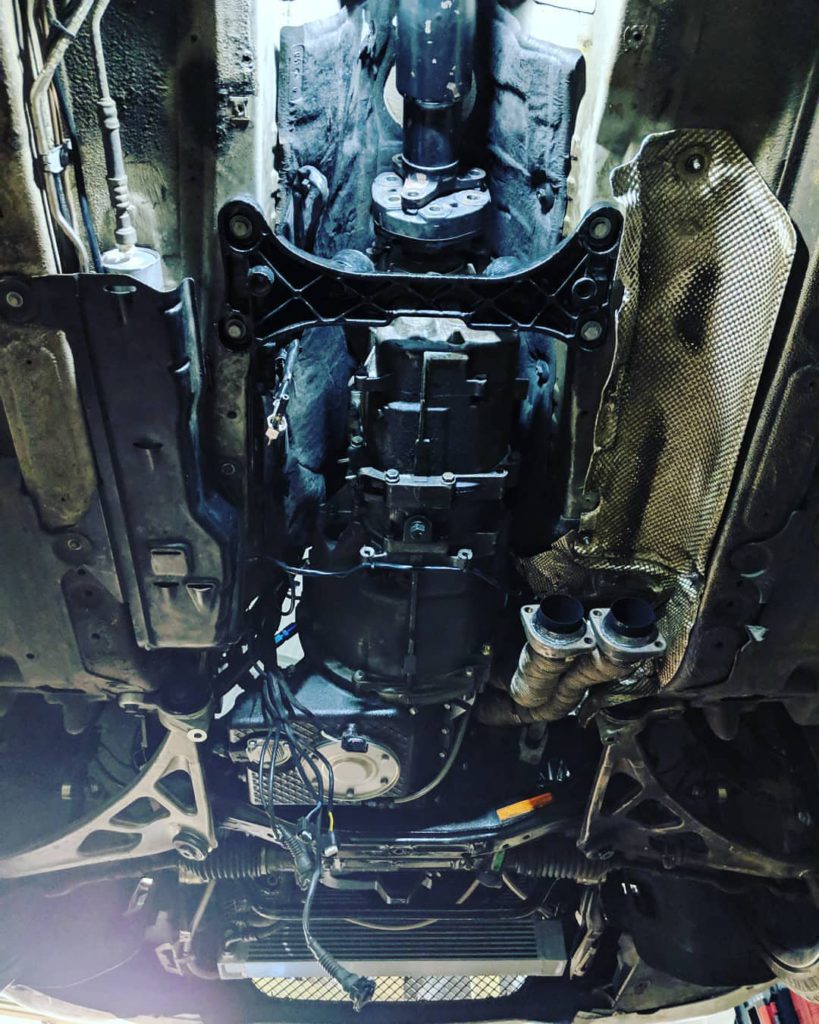 The SMG pump, lines, actuator, gear position sensor and clutch slave cylinder were removed. The transmission tunnel was cut for the shifter to feed through, and work was well underway.
A second hand manual pedalbox and clutch slave were used, along with a Hack Engineering SMG to Manual Braided Clutch Line. BMW components were used for the fluid feed to the clutch master cylinder and for the selector linkage.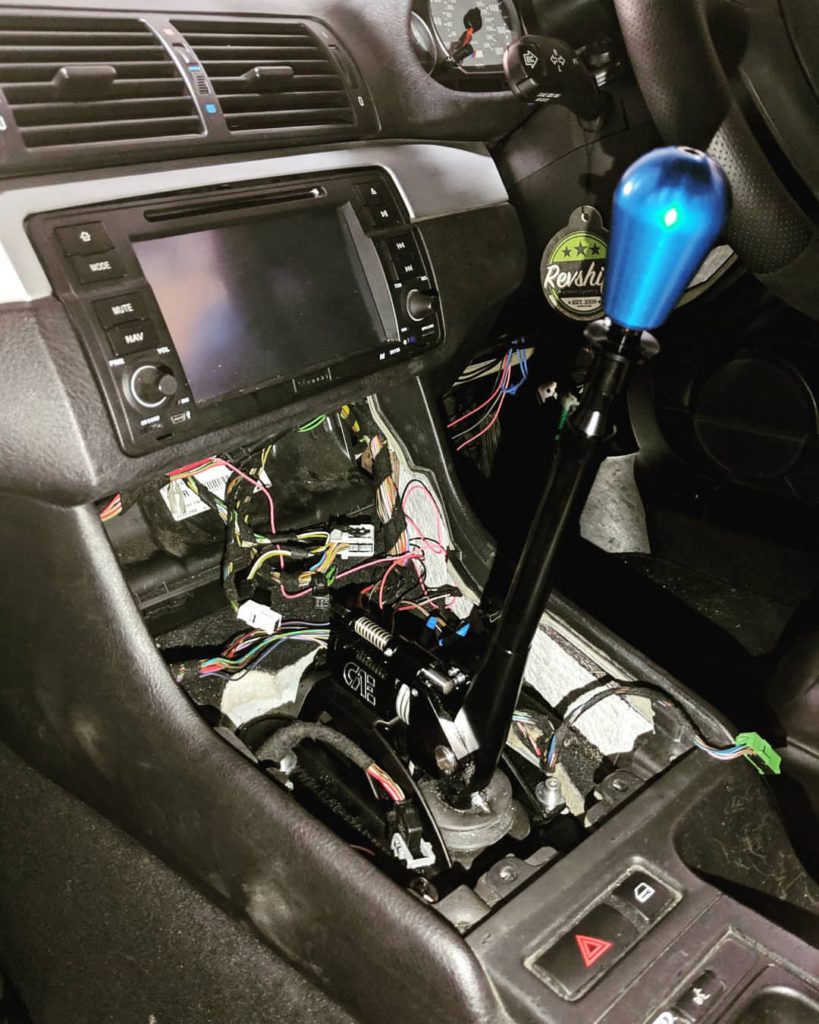 With the CAE in place and the clutch hydraulics bled, the M3 was mechanically ready. All that remained was for the wiring and software side of things to be corrected – work we undertook ourselves. For now this car retains SMG clocks but with the gear display disabled, with the engine DME now coded to be happy to run without gear data that was previously supplied by the SMG.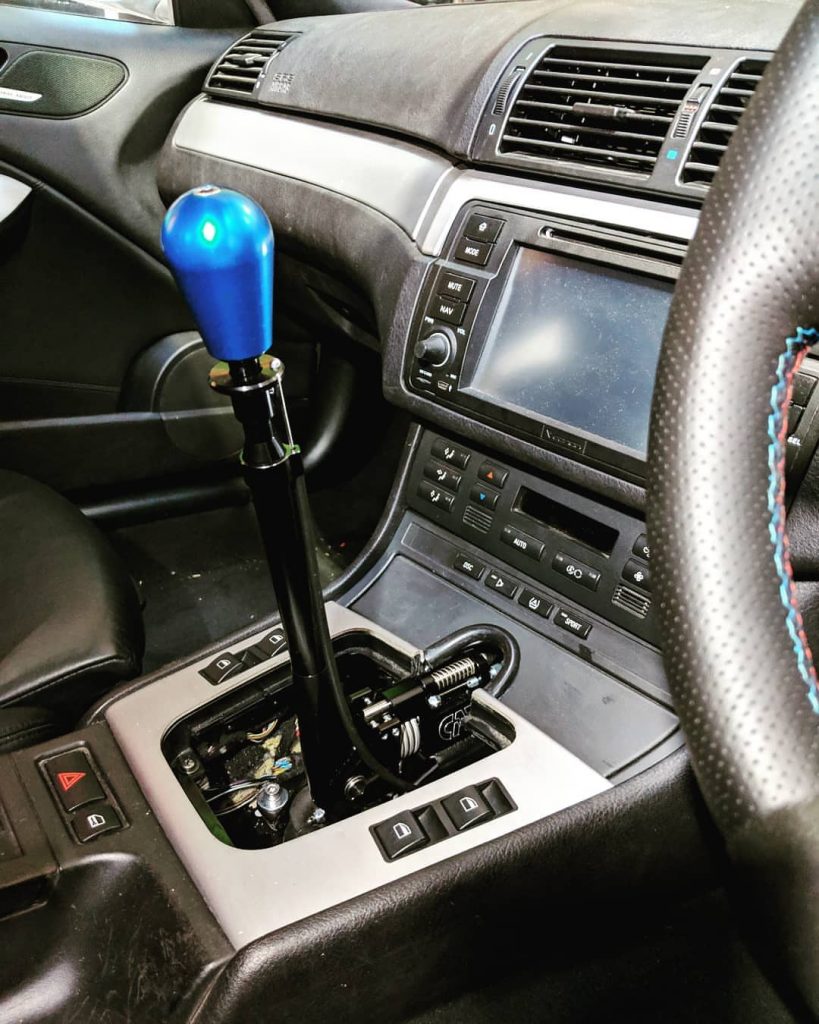 A bit of interior trimming complete around the CAE, all that remains is a little tidying up. The car starts, runs and drives perfectly as a manual – no more reliability issues to worry about, and much more driving enjoyment to be had. Of course, the CAE shifter also looks fantastic too!