Workshop Journal: Jamie's F20 M140i
Ben Koflach
While there's nothing we love more than a full-on M car coming through the workshop, you can't ignore BMW's 'M-Lite' cars; the M135i and M140i being our favourites. What's not to love about a small, rear wheel drive hatchback with a punchy turbo six-pot up front? Sure, they have their weaknesses but that's exactly where we step in.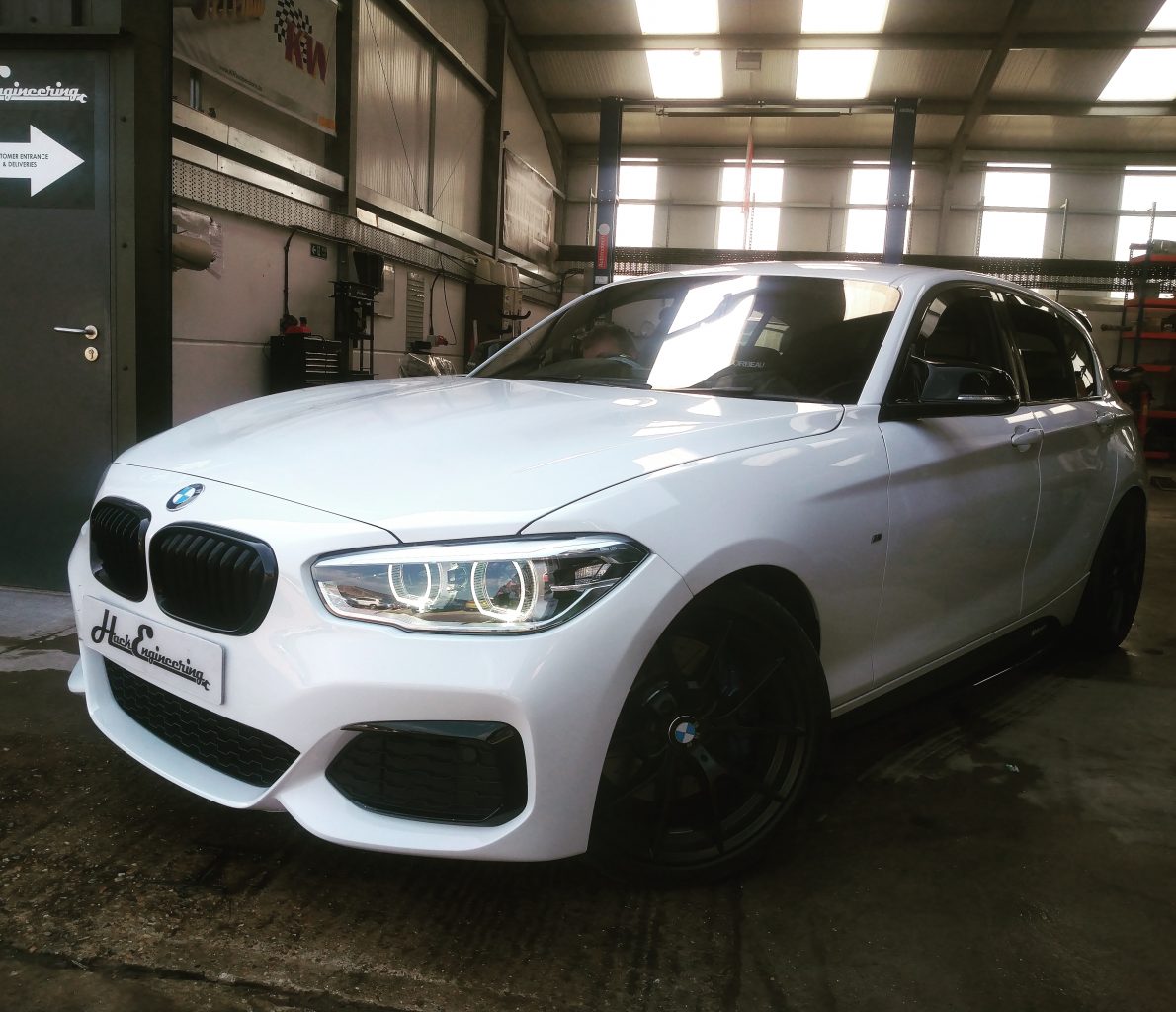 Jamie bought his M140i with a number of mods already carried out, including a decat downpipe, remap and more. He then added to it with a Wavetrac differential, uprated brakes and suspension, Corbeau bucket seats and various other tweaks. However, before pushing things a step further and beginning the car's life as a track-ready beast, he thought it best to bring to us for a mechanical appraisal and service so that we know exactly what we're dealing with before proceeding.
We gave the M140i an oil service, as always using a Genuine BMW Oil Filter and Millers Nanodrive engine oil. Having complained of a poor brake pedal we also gave it a full fluid change to Millers Racing Brake Fluid 300 Plus – problem solved, for good.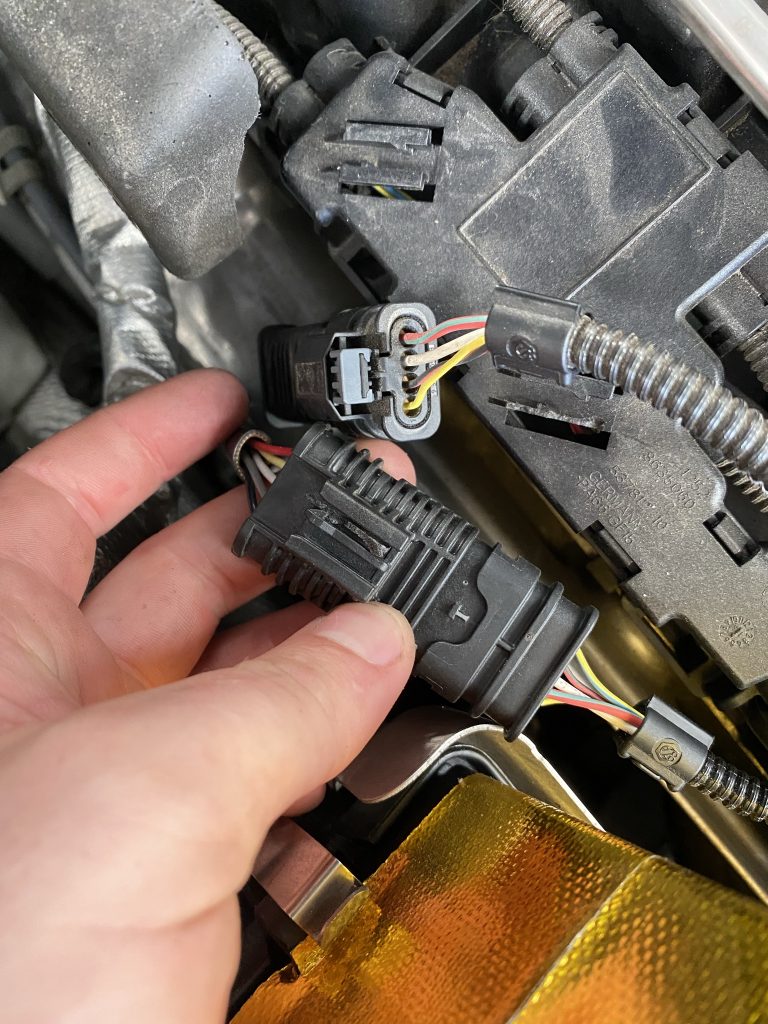 The next issue to tackle was a check engine light; thankfully easily fixed. The decat downpipe had been poorly fitted, with none of the lambda sensor wiring secured whatsoever – this allows the cables to rub against the steering shaft, thankfully with no damage in this case. With the wiring fixed and secured, the B58 engine left us in a far happier state.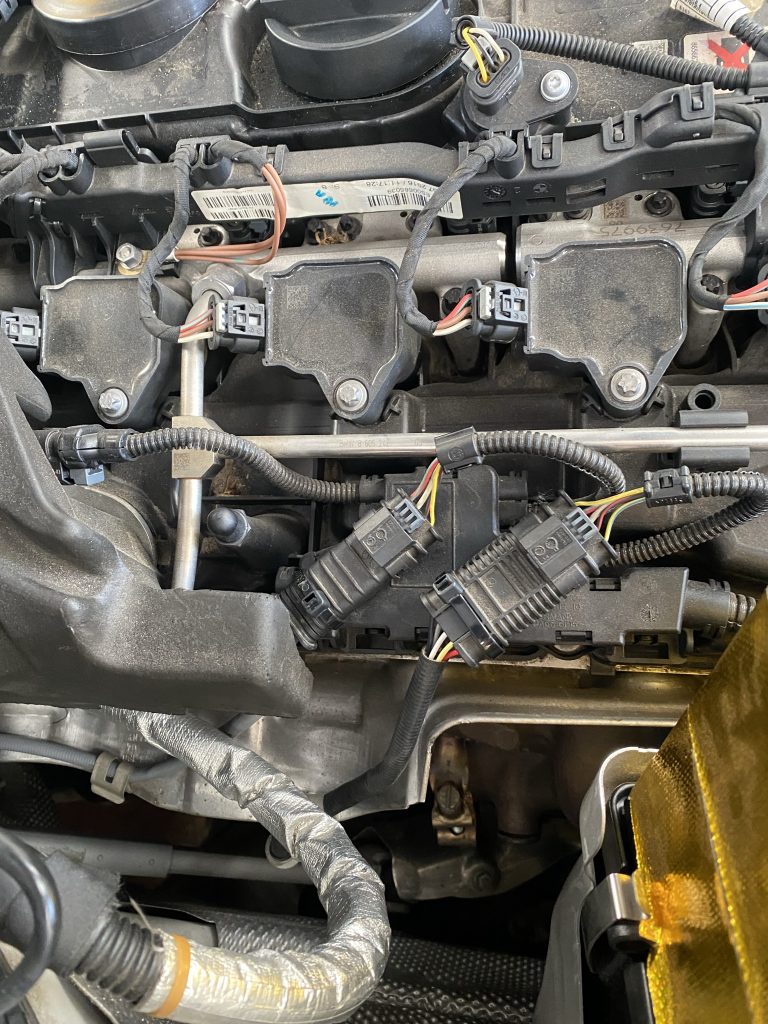 We also fitted a set of H&R rear springs for Jamie to match his fronts and tidied up a few other small issues. With the car now mechanically good, we can begin planning the next mods. Watch this space!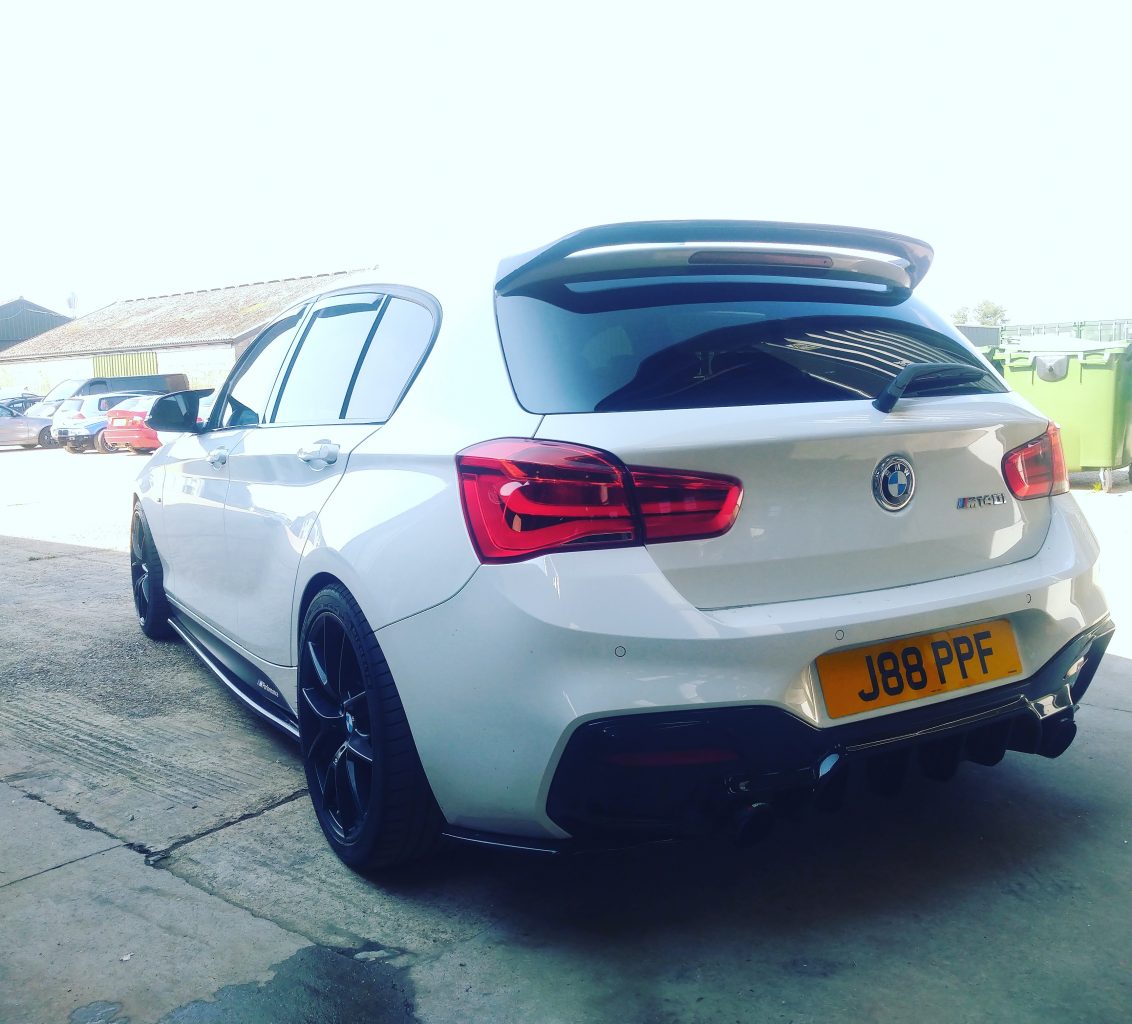 Check out Jamie's vinyl wrapping and PPF work on his website – vinylone.co.uk