Workshop Journal: HE140i Stage 1 Dyno Results
Ben Koflach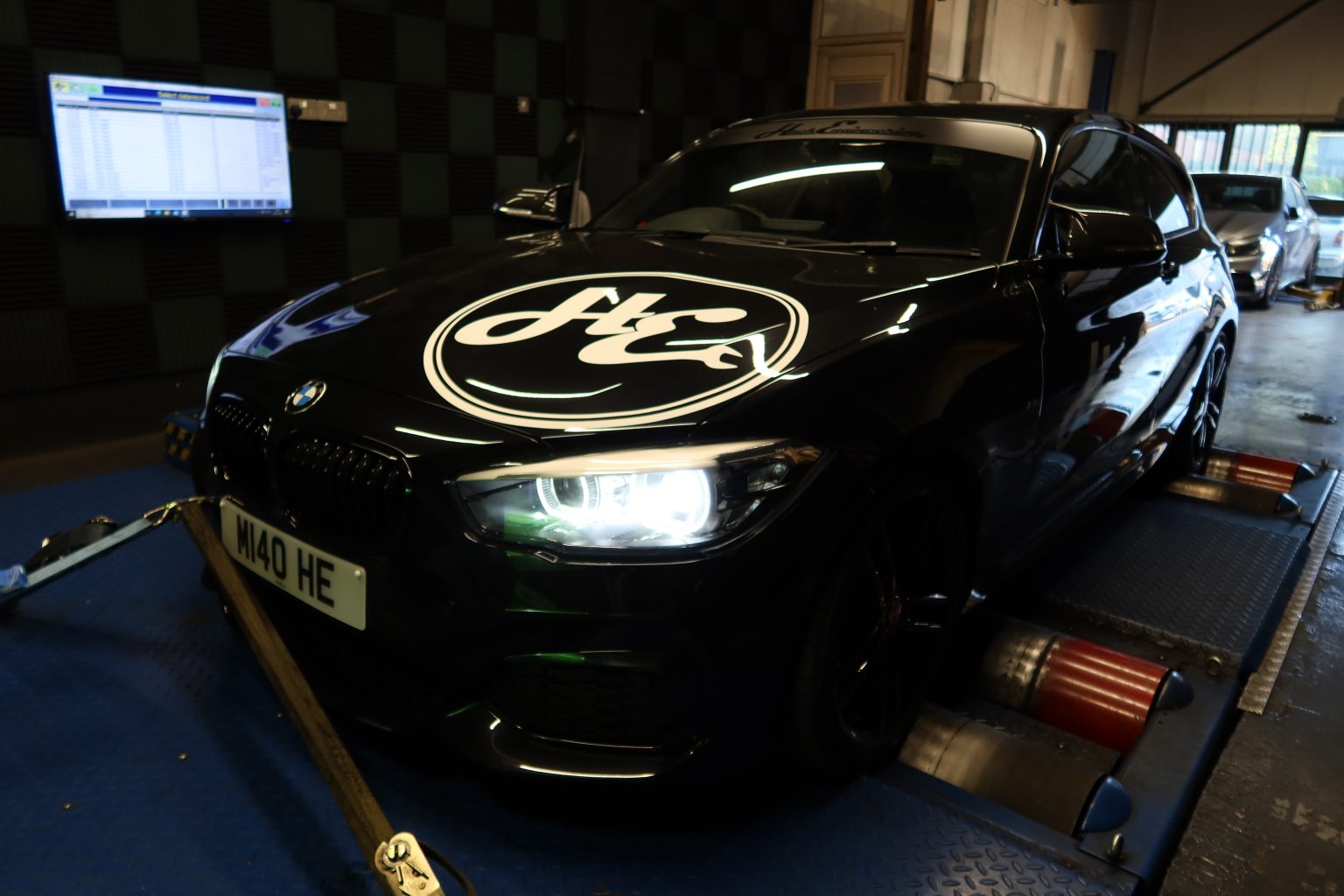 At Hack Engineering, we like to put our money where our mouth is. When developing tuning packages, we always use a test vehicle to ensure that we're offering a 'complete' package to not only make the power figures, but to do so reliably and consistently.
Therefore it was only right that the HE140i was the test bed for our newly released 'Stage One' package. This setup concentrates on getting air into the turbo as efficiently as possible, along with a remap to optimise boost pressure, fuelling and ignition timing for maximum results.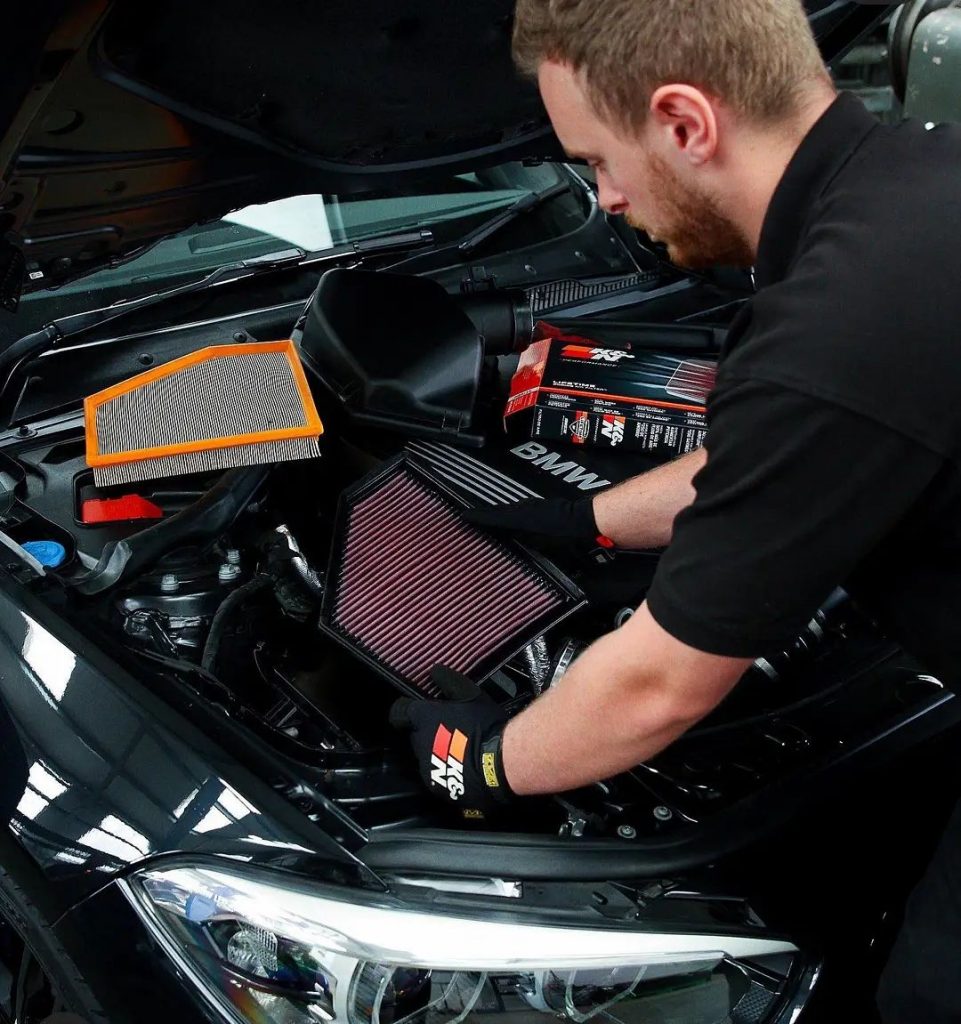 As well as a K&N panel filter, our Stage 1 packages come with the 'Hot Climate Intake Mod' – a kit of Genuine BMW parts that allow cool air from in front of the radiators to be fed directly into the airbox.
The results display incredible value for money. Below is a dyno graph displaying the difference between a completely stock dyno run and Stage 1, with peak gains of over 70bhp and nearly 30lb ft. However this is only part of the story, with a very enhanced torque curve and powerband – approx 60lb ft gain across 5000-6000rpm. Final peak figures were showing at 446bhp and 410lb ft corrected.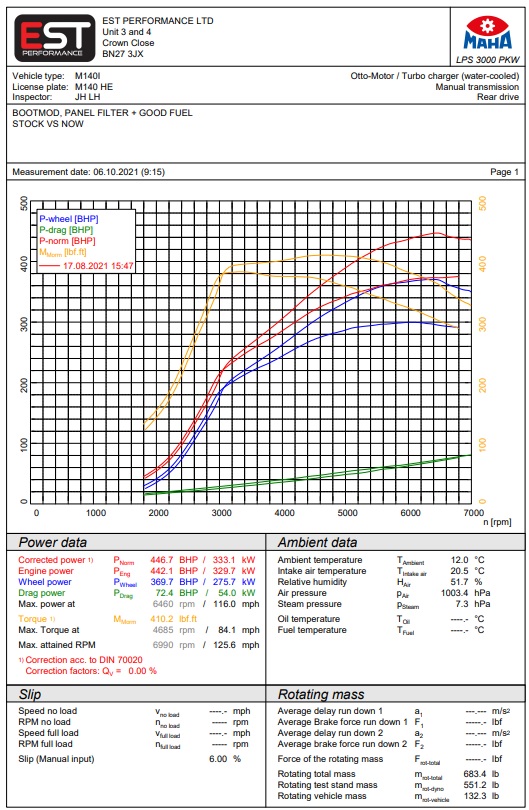 Rest assured, the different in feeling out on the road is quite something. The Hack Engineering Stage 1 B58 Tuning Package is available to order now, priced at £565 inc VAT for parts only, or £673 inc VAT fully fitted.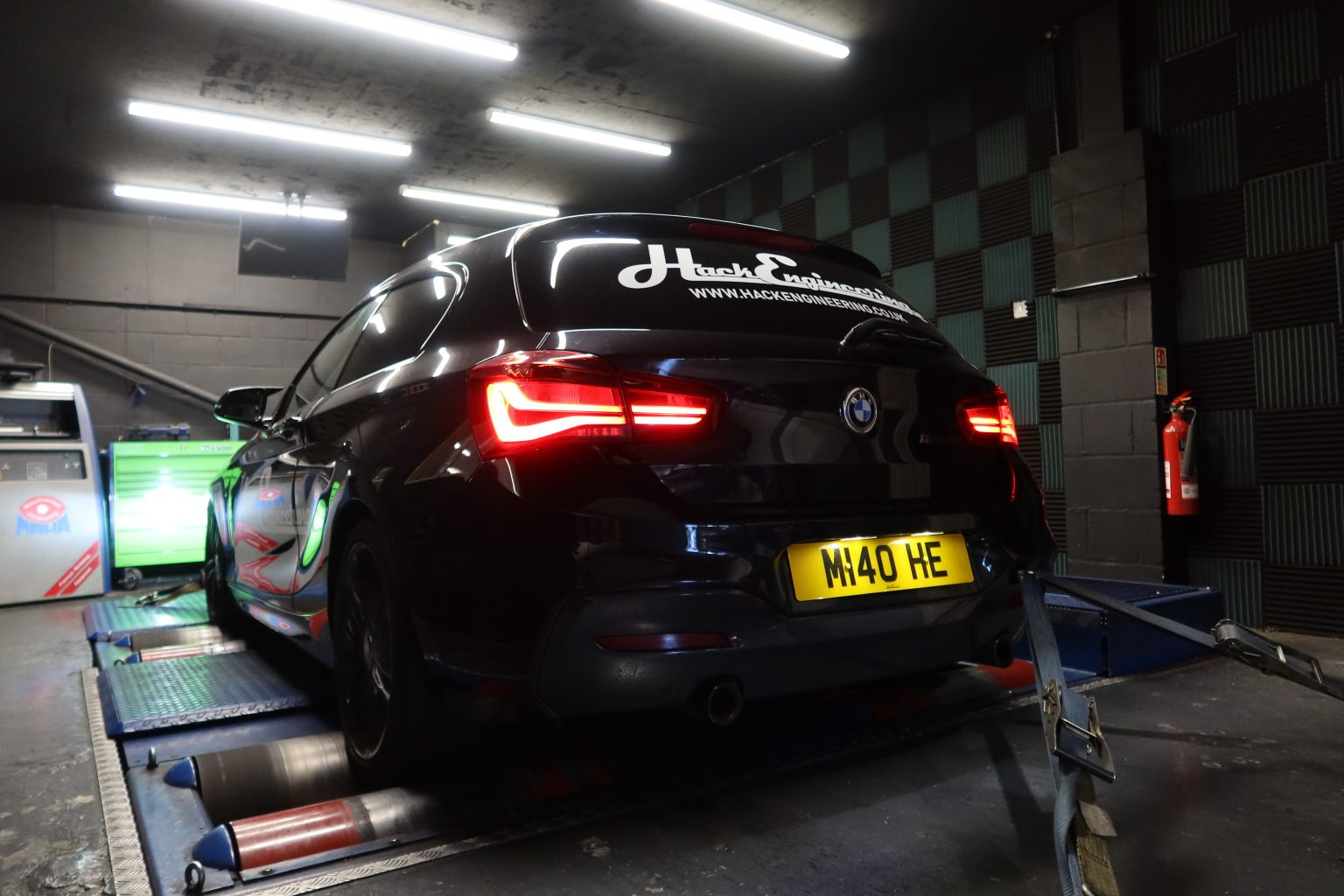 Next up for the HE140i is a Scorpion Downpipe as part of one of our Stage 2 Packages. Watch this space.