Workshop Journal: Mark's Turbo E36 Touring
Ben Koflach
Mark is no stranger to the drifting scene, with a couple of E36s that he uses – this is one of them. The E36 Touring never came with an M50, but this one has been swapped with a non-Vanos version and turbo'd for good measure. However, previous bad experiences with other specialists left Mark frustrated and with a car that though running, was far from perfect.
The first issue we faced was plumbing. The turbo drain ran to the sump drain plug , and with a lack of space to go anywhere else, we chose to reposition it on the timing cover. The head and sump were removed and the timing cover could be taken off for welding. While apart, we discovered a broken chain guide and loose oil pump nut, which explained a fairly slow oil pressure rise on start-up.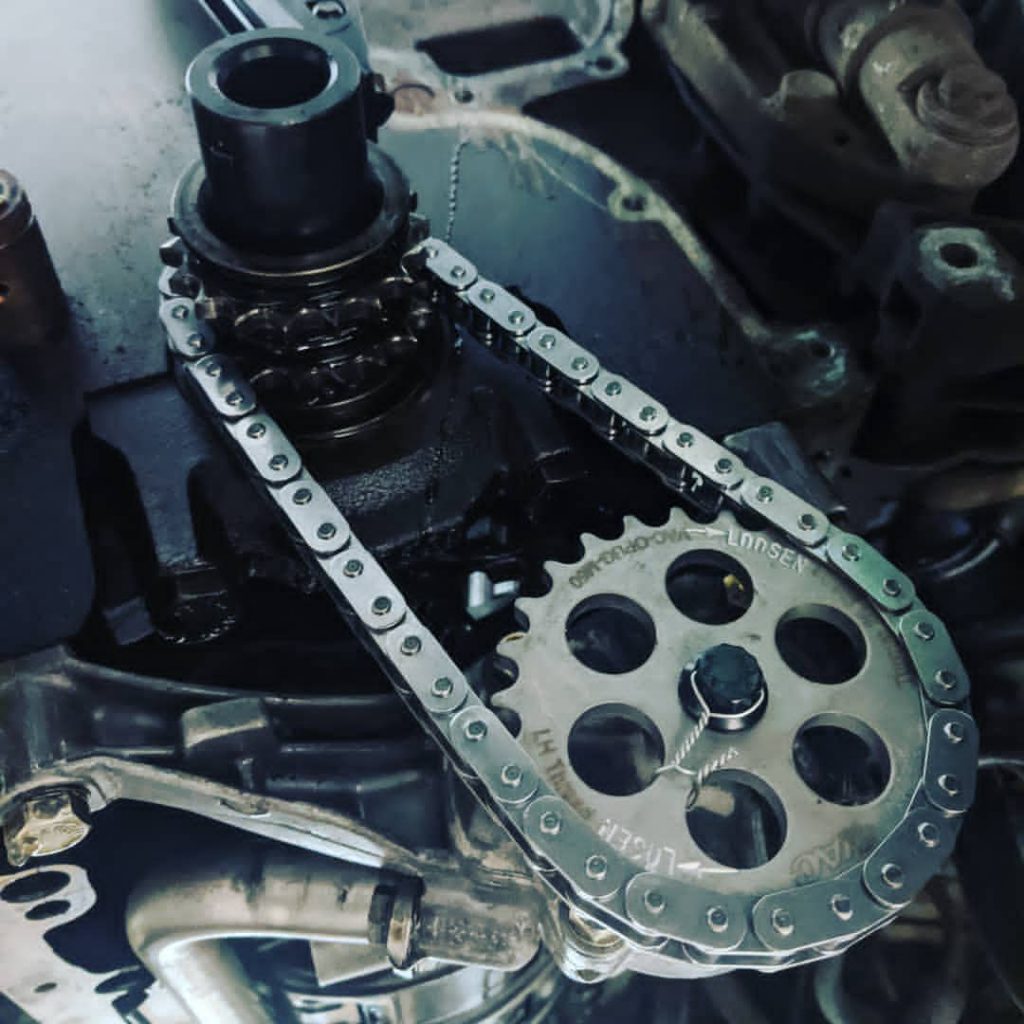 The oil pump was fixed with a VAC Motorsports Oil Pump Upgrade Kit and new chain, which has allowed a massive improvement. New chain guides and gaskets, and a carefully welded turbo return, meant the engine could start going back together.
One of Mark's main reasons for bringing the car to us was to have the head gasket uprated to an Athena cut-ring item, along with the required ARP head studs. The head was also overhauled by Hack Engineering Machine Shop, while Mark chose to tackle re-making a turbo manifold his-self as the original item modified by a previous specialist was full of pinholes.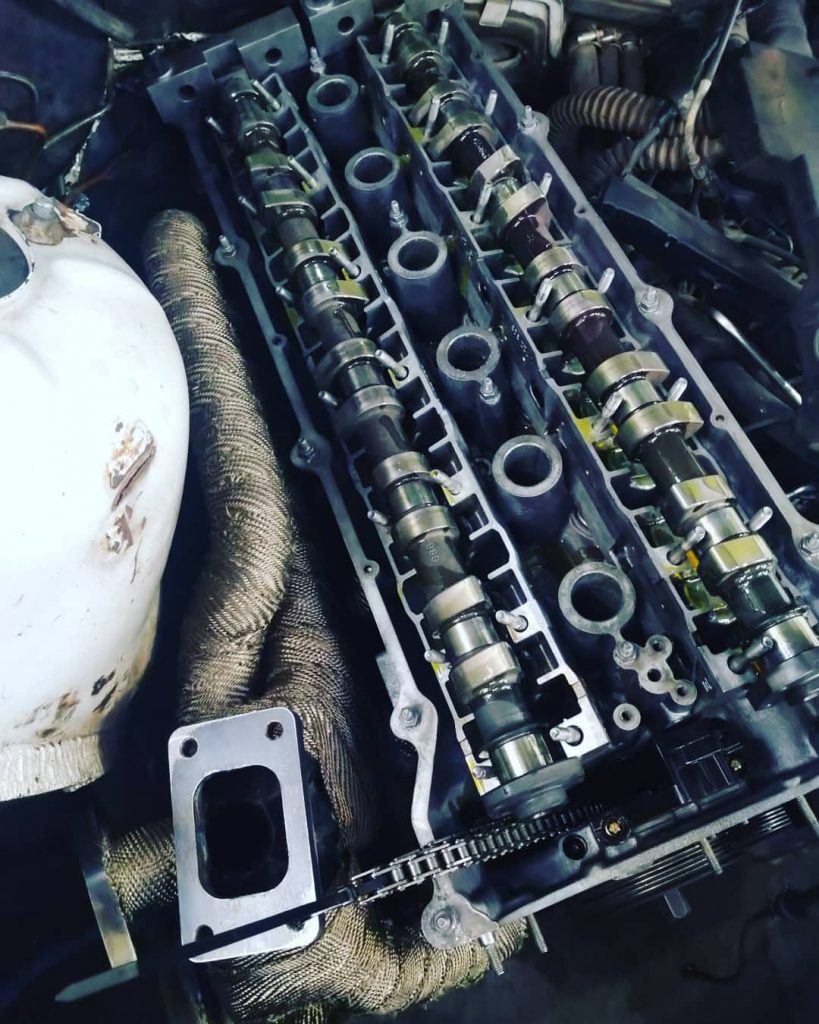 The turbo plumbing was sorted properly with lines made by HEL for us, a Mishimoto catch can was added along with a Mocal oil cooler, fed again by HEL lines and one of our billet oil filter caps. All bracketry for mounting the new parts was made in-house.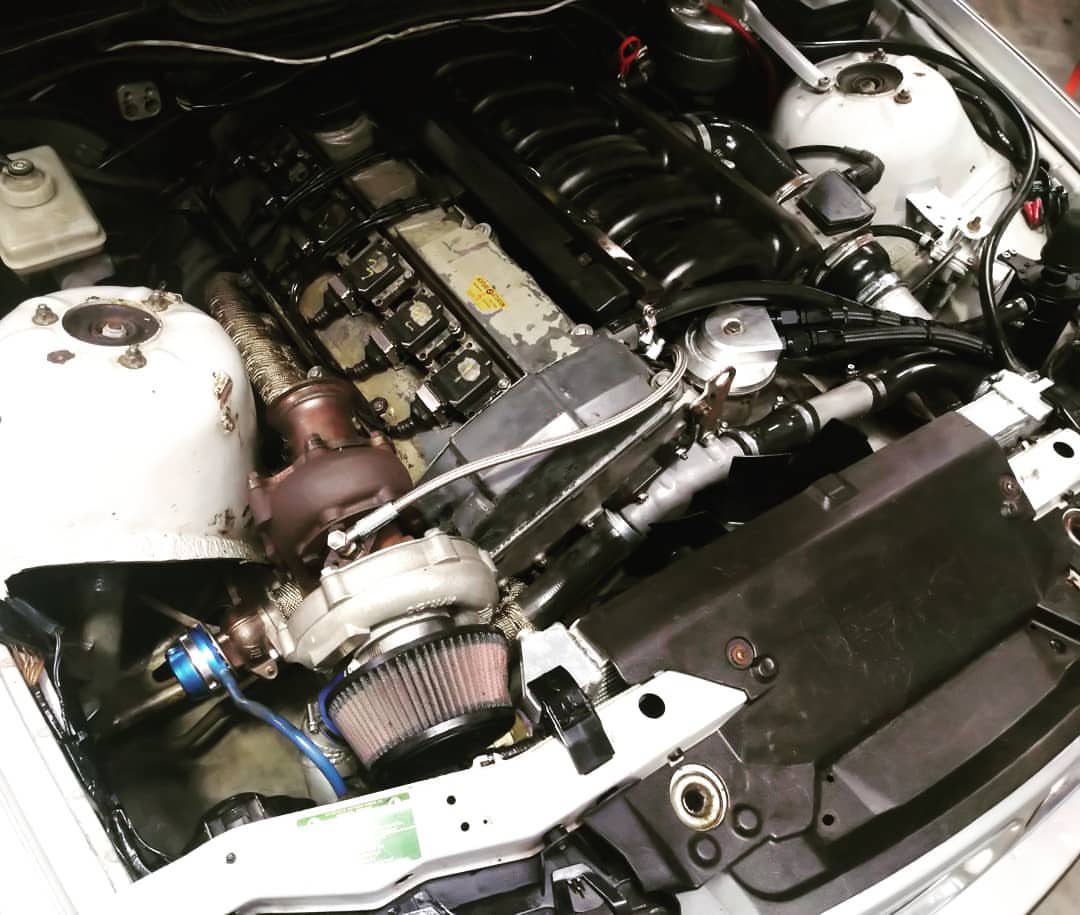 With the engine happily up and running, the car was ready to return to Mark who is tackling making a new downpipe and a few other additions to get the car ready for Allmotion to work their magic on the ECU, fuelling and ignition setups. We're looking forward to seeing what this car makes on the dyno.