Workshop Journal: Craig's LSB E46 M3
S54 engines are something of a speciality here at Hack Engineering, with an increasingly common process being full cylinder head overhauls – including our renowned Vanos rebuilds. Craig dropped his beautiful Laguna Seca Blue E46 M3 to us recently for this job.
Craig booked his car in on a precautionary basis, having heard slight pinking under acceleration – a usual telltale of head gasket failure. Despite no other symptoms, a date was set and in the M3 came, with the plan being head gasket replacement, a cylinder head overhaul and complete Vanos rebuild, with fresh spark plugs and ignition coils to top things off.
The cylinder head was stripped and removed, and sent to our preferred machine shop Southern Rebore Services. And the head gasket? Not so good – in fact it had blown between every pair of cylinders but 3-4. As well as this, the upper chain guide had snapped and trapped itself the wrong side of the lower chain guide. Thankfully, no harm was done here other than the upper guide itself.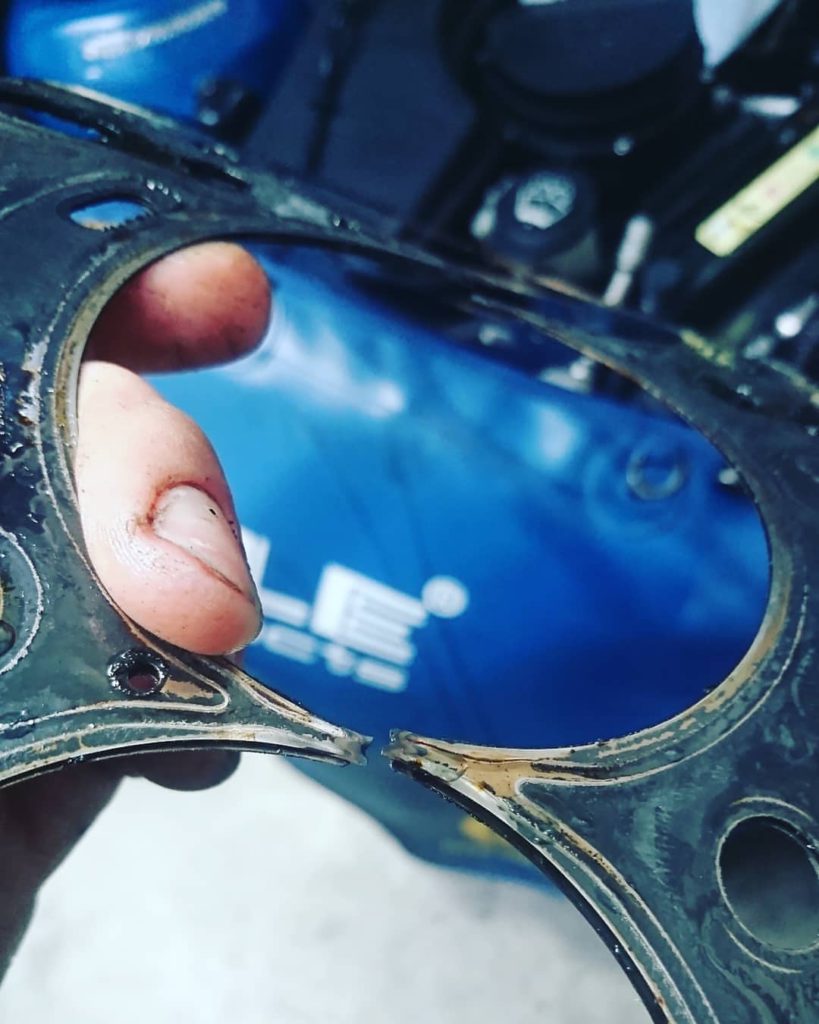 At Southern Rebore the head was chemically cleaned and checked for flatness – despite the potential for head damage from the gasket failure, it only needed a skim of 0.004″ for a perfect finish. New valve stem seals were also fitted, along with the valves being checked and tested. Finally a pressure test was carried out to show any cracks, with the head passing perfectly.
Back at Hack Engineering HQ the head was refitted with a new head gasket and head bolts, all torqued to factory specs. With this complete, the surrounding components could be built up, with new seals used everywhere, from the throttle bodies to the chain guide. Speaking of which, Craig wisely opted to update his with a Beisan Systems Exhaust Upper Chain Guide for drastically improved longevity.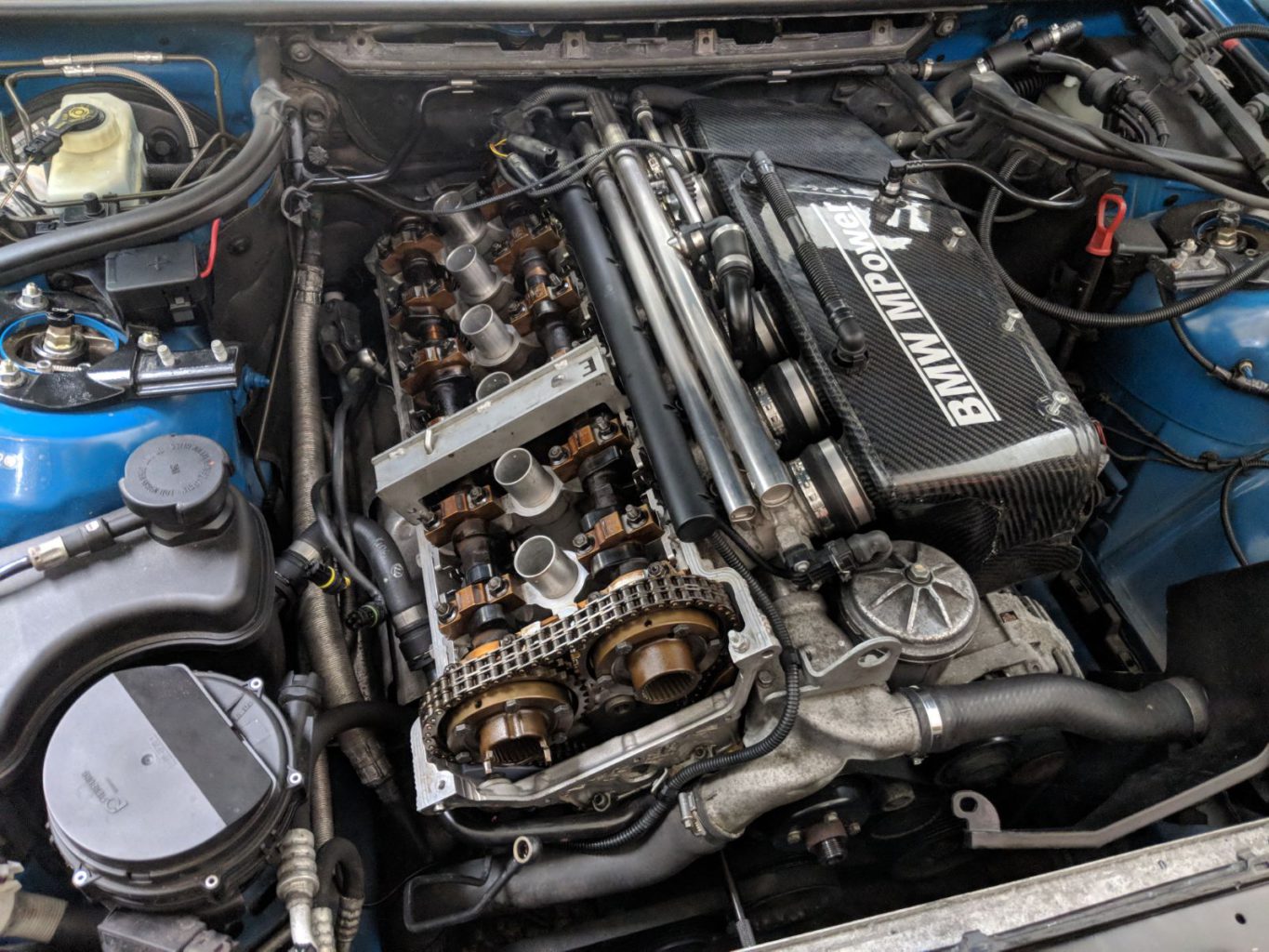 From here the valve shims, cams, timing chain and tensioner could be refitted with the timing locked down. New Sprocket Sleeve Bolts, S62 Diaphragm Springs and new Sprocket Hub Bolts were used as with all of our Vanos rebuilds. Time for the Vanos itself, which was first stripped ready for cleaning.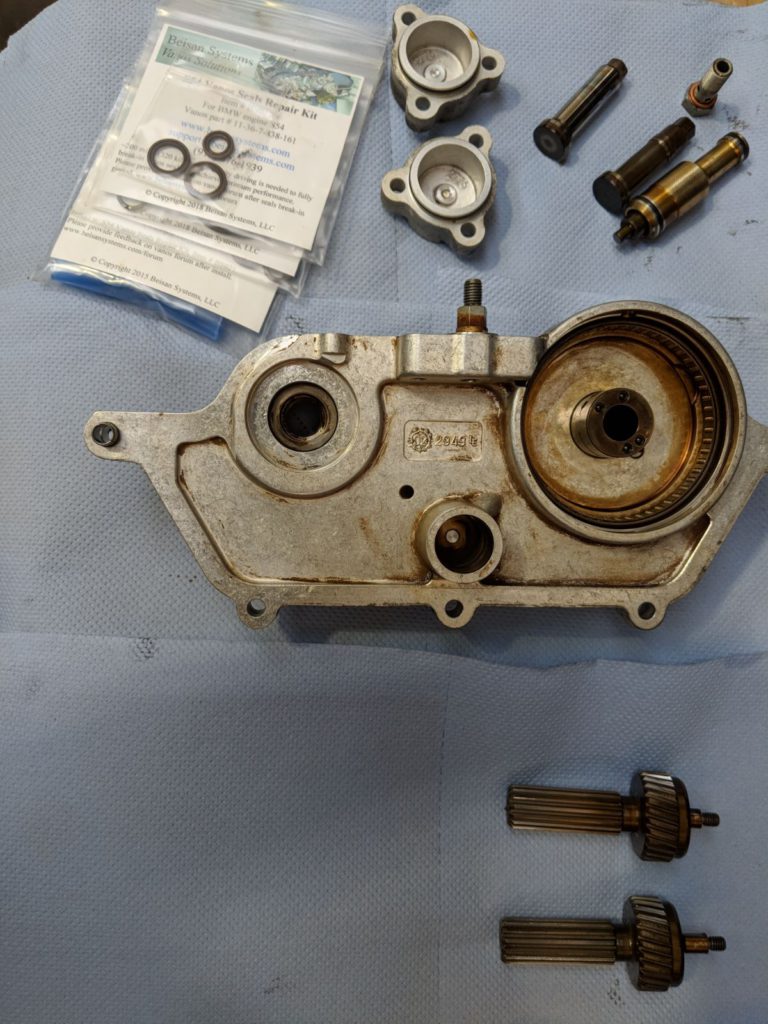 From here it was then fully rebuilt, using our usual combo of a Beisan Systems BS021 Vanos Seals Repair Kit, BS022 Rattle Repair Kit, BS023 Vanos Rebuilt Solenoid Coil Pack, BS024 Vanos Sealing Plate Repair Kit and a Hack Engineering Machined Oil Pump Disc. A genuine BMW Vanos Microfilter and Updated Solenoid Securing Bolts complete the overhaul, and it's then ready to fit with a new Vanos Gasket.
With the engine timed up perfectly, it could then be rotated by hand to have the valve clearances checked and corrected – in this case two intake clearances needed tightening up with the rest perfect. Now time to get the engine closed up and the finishing touches underway.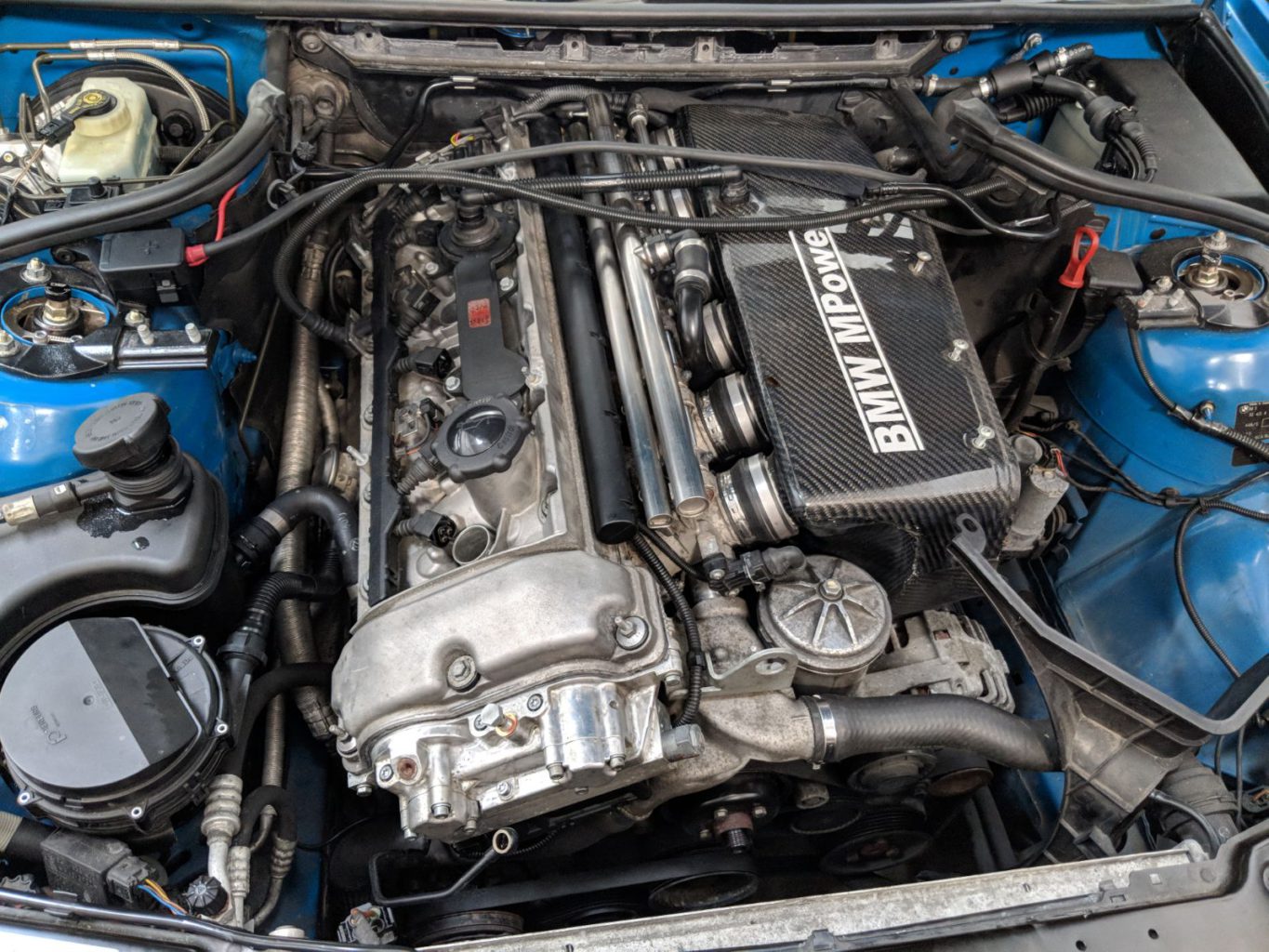 These touches included a Hack Engineering Vanos Line, new BMW coolant, and reassembly of the rest of the engine bay. As well as this we spotted that Craig's oil cooler was leaking, and that the swaged fitting on one of the oil cooler lines was split – a common issue and one urgently needing replacing in this case.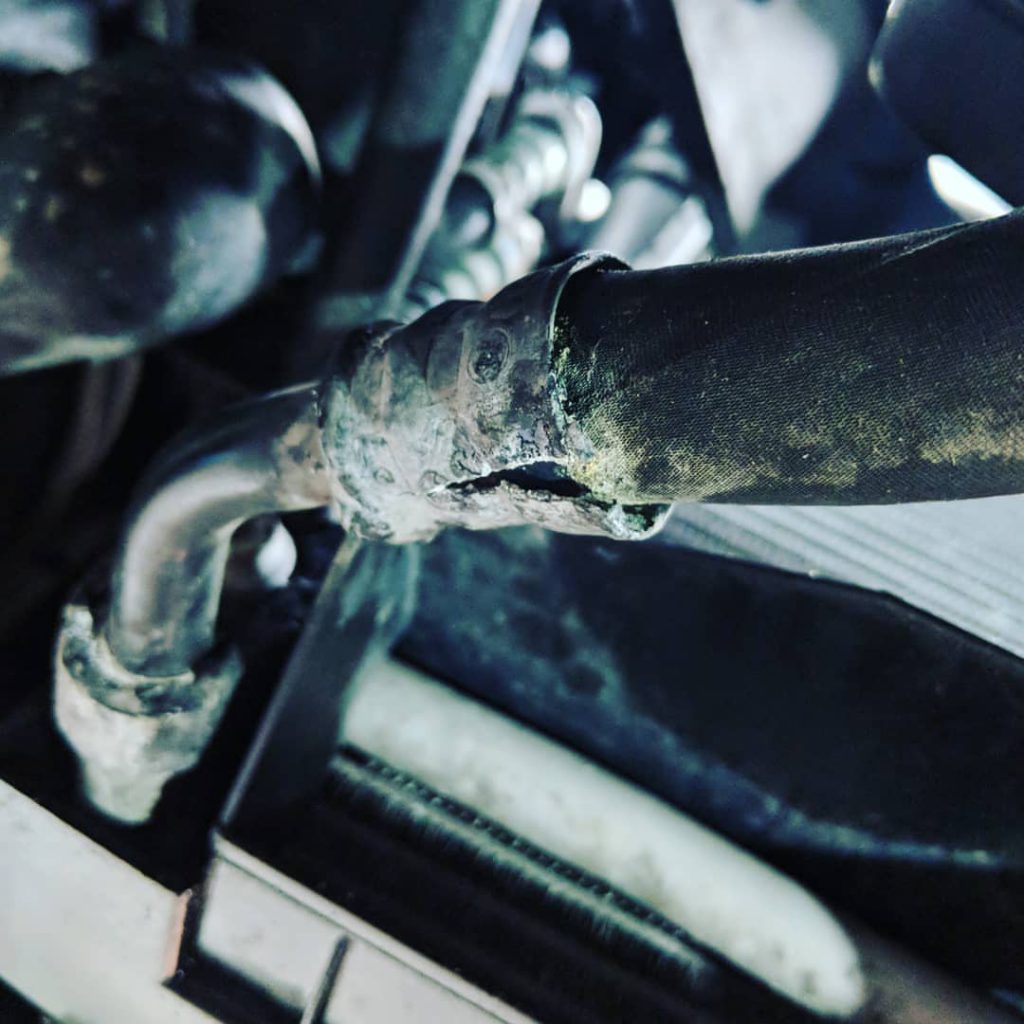 Replacements came in the form of new Genuine BMW items, fitted with new seals for good measure.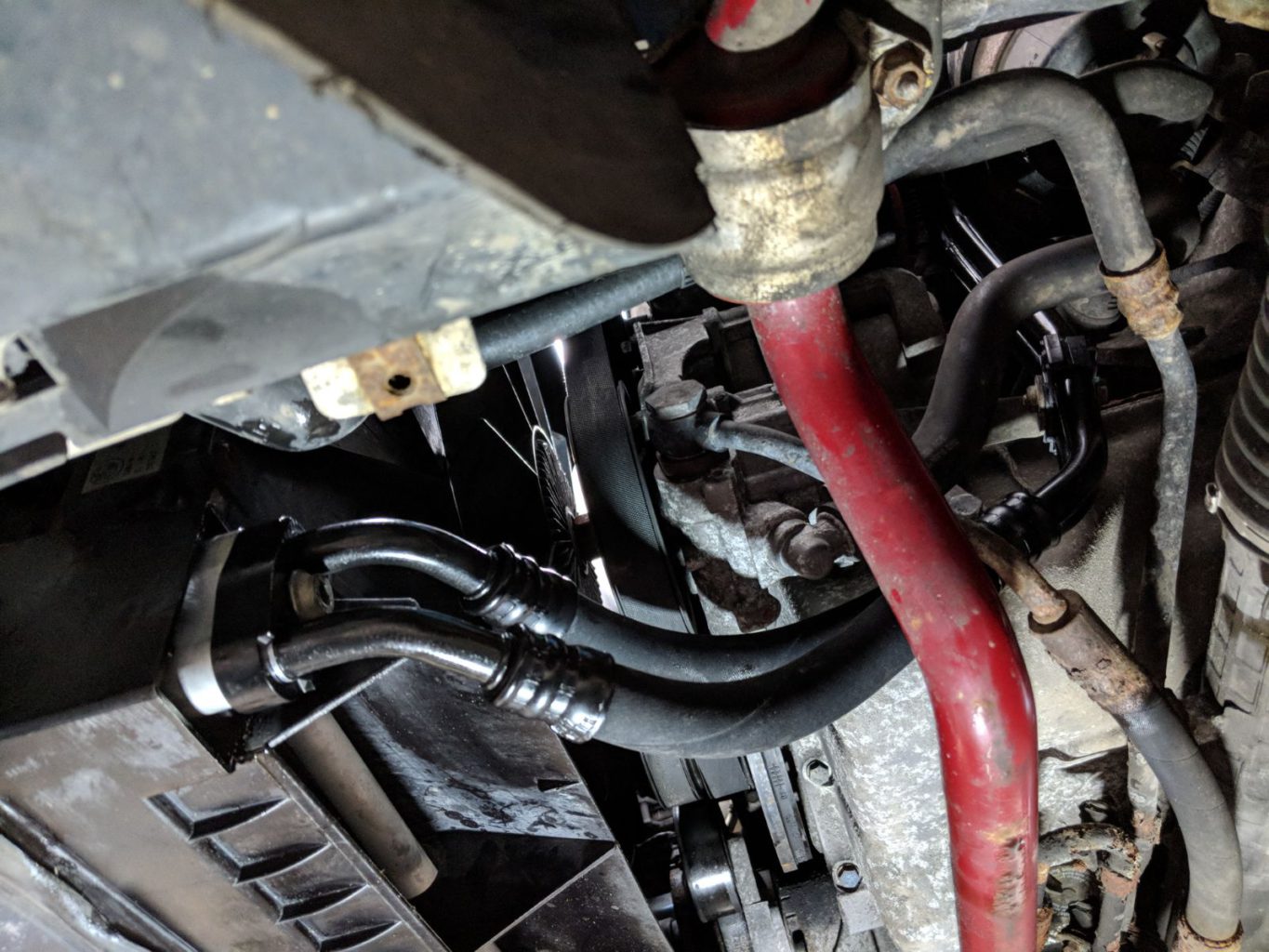 With everything back together, the coolant bled and other fluids checked and topped up, the M3 was once again ready to rip.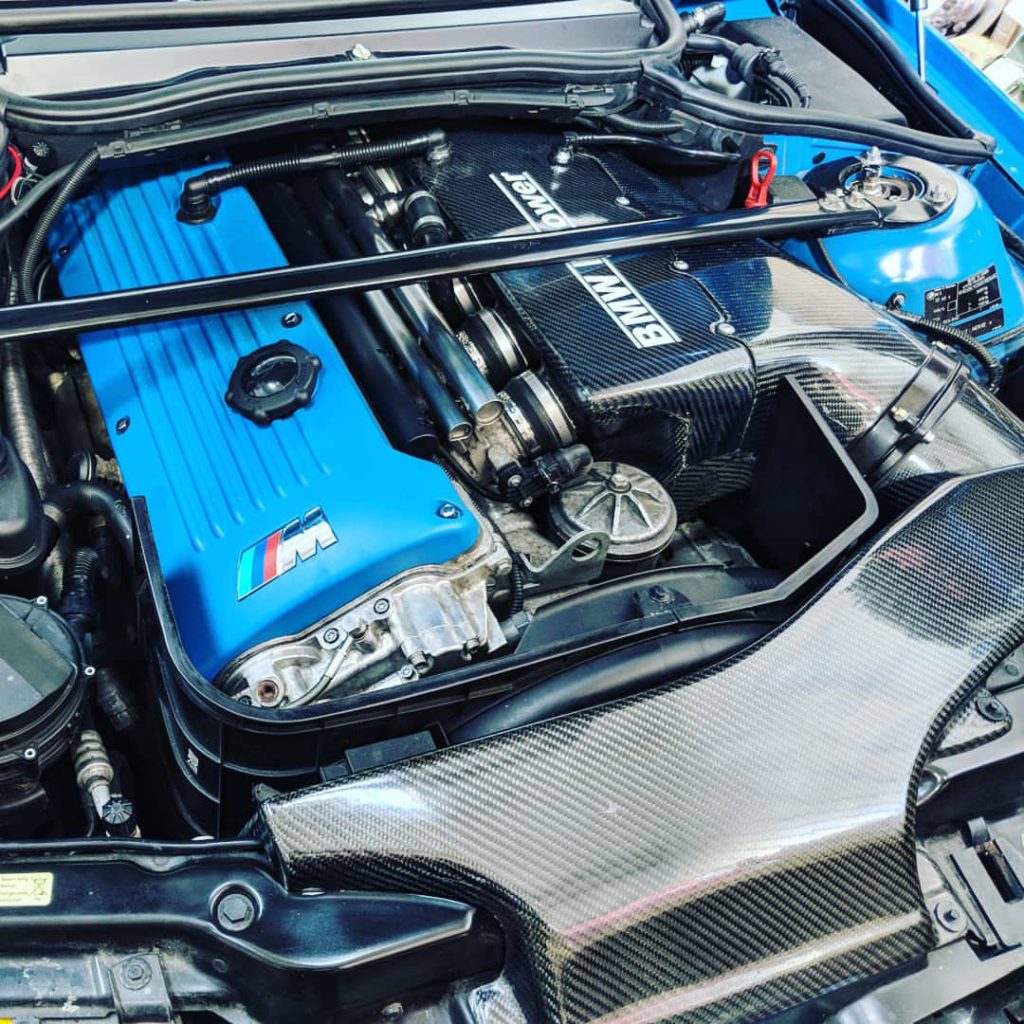 Craig's M3 was a real pleasure to work on, now operating flawlessly. Full work list below, along with some images from the talented Steve Timms of this stunning M3.
New cylinder head gasket
Cylinder head overhaul by Southern Rebore Services including chemical clean, reface, valve test, new valve stem seals and pressure test
New gaskets/seals/hardware throughout cylinder head
Beisan Systems nylon upper chain guide
Complete Vanos overhaul including full rattle repair
Hack Engineering Vanos line
Valve clearances checked/corrected
New Bosch ignition coils
New NGK spark plugs
New BMW coolant
New BMW oil cooler and lines